Meghan Markle's Number One Regret About Royal Life Revealed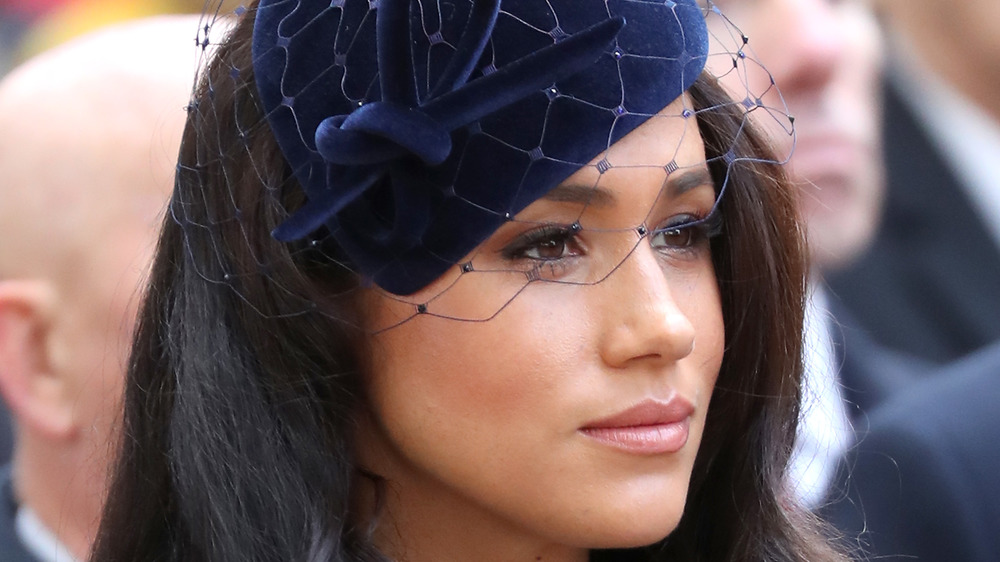 Chris Jackson/Getty Images
On March 7, 2021, Prince Harry and Meghan Markle's tell-all interview with Oprah Winfrey aired on CBS, and they spilled some scandalous details about their life as royals. In January 2020, Harry and Meghan announced via Instagram that they would be stepping back as "'senior' members of the Royal Family." At the time, they noted that they would "work to become financially independent, while continuing to fully support Her Majesty The Queen." Since then, the couple has moved to Santa Barbara, Calif., along with their son, Archie. 
While Harry and Meghan were no doubt relieved to step back from the scrutiny of the royal family, it hasn't been a seamless transition. From rumors of feuds within the family to harsh media speculation about Meghan, all eyes have been on the couple and what they'll do next. Because the royal family is notoriously private, fans were very curious when Harry and Meghan's interview with Oprah was announced. 
The interview turned out to be very telling. From revealing that they're having a baby girl to a shocking revelation about "concerns" over Archie's skin tone, the couple exposed lots of shady details about their life as royalty. In particular, Meghan revealed her biggest regret about royal life. Keep scrolling to learn more about it.
Meghan Markle regrets believing that she was 'protected' as a member of the royal family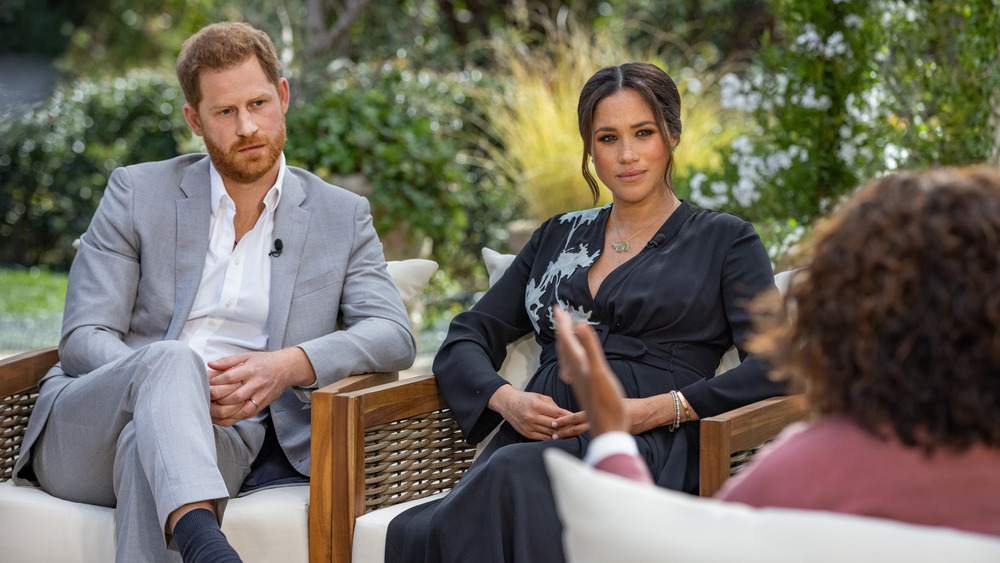 Handout/Getty Images
Though Prince Harry and Meghan Markle have stepped back from their roles as royals, they're still dealing with the aftermath of their exit. For the first time, however, the couple was able to share their side of the story thanks to a tell-all interview with Oprah Winfrey. The couple didn't hold back — especially when talking about their regrets with their life as royals and their decision to leave it behind.
During the interview, Oprah asked Harry and Meghan if either of them had regrets in the aftermath of their royal life and subsequent exit. Harry explained that he didn't, and that he was "proud" of himself and Meghan for making the decision to leave (via People). Meghan, however, did admit that she has one regret. "My regret is believing [the Firm] when they said I would be protected," she explained. "And I regret believing that because I think had I really seen that that wasn't happening, I would have been able to do more, but I think I wasn't supposed to see it."
While she believed that she was being protected in the beginning, it became increasingly clear to both Meghan and Harry that her safety and well-being wasn't a priority for royal officials. Despite any regrets that Meghan has about her royal life, it seems safe to say that she is in a happier and healthier place with Harry and their growing family.