The Real Reason Meghan Markle Calls The Royals 'The Firm'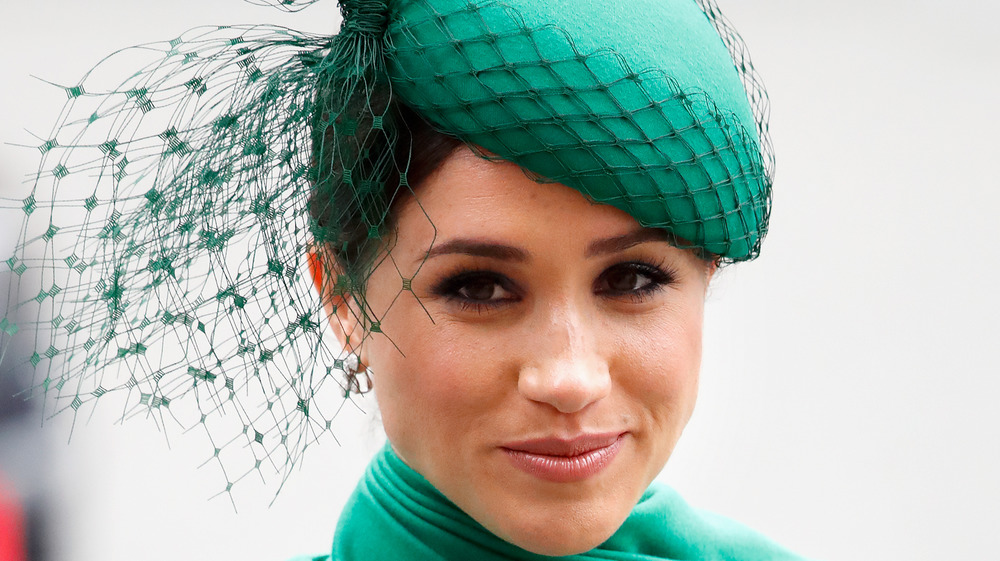 Max Mumby/indigo/Getty Images
We may receive a commission on purchases made from links.
When Americans think of "The Firm," we usually drift to injury attorneys or may even recall the 1993 thriller starring Tom Cruise. However, across the pond "The Firm" has an entirely different meaning. You see, while some non-British royal watchers romanticize the royal family as knights in shining armor, their legacy is one of big business, "though one with more ups and downs than the stock market," royal biographer Penny Junor wrote in her book The Firm: The Troubled Life of the House of Windsor, per Marie Claire.
According to the author, Prince Philip has long addressed his family as "The Firm" and "all the royal executives and their powerful associates are supposed to make every effort to avoid even a hint of scandal that could diminish the reputation of the family business." With an estimated net worth of $88 billion, Forbes reported in 2017, it's no wonder they may view each other as financial partners rather than as mere family members.
While the royals are said to use the term behind closed doors, it's never been used in interviews or with the public — at least until Meghan Markle dropped the phrase in her highly anticipated interview with Oprah Winfrey following her and Prince Harry's departure from the royal family. Her use of the term seems to paint her in-laws as Wall Street types rather than a real-life Queen Clarisse Renaldi of Genovia and King Rupert. Keep scrolling for more details.
Meghan Markle's use of 'The Firm' says a lot about how she feels about the royals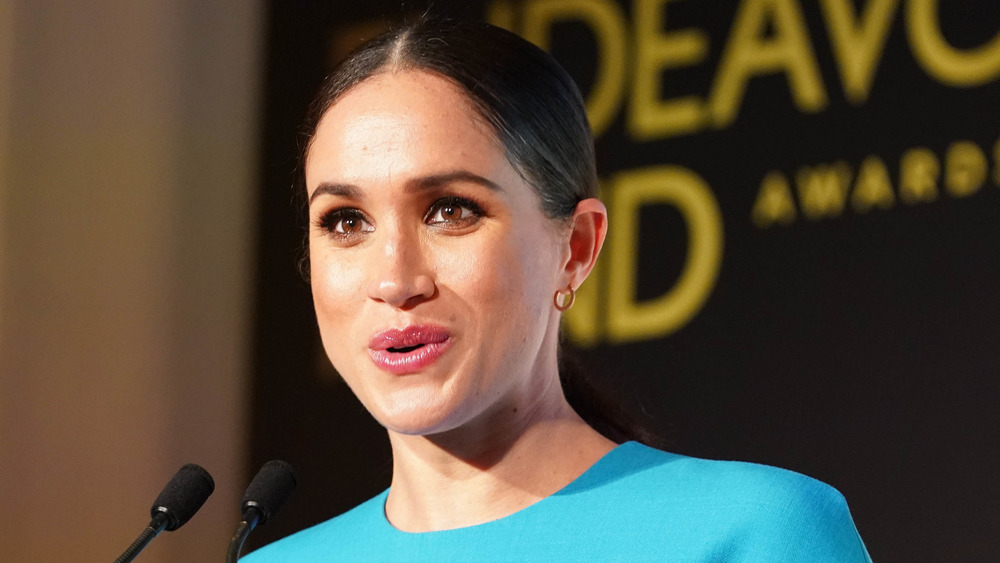 Wpa Pool/Getty Images
The fact that the royal family reportedly tries to remain professional at all costs to protect their reputation and business, plus their knack for slipping out of scandal almost always unscathed, definitely makes you wonder about their fall-out with Prince Harry and Meghan Markle.
Following the news that the Duke and Duchess of Sussex are done with their royal duties for good as of February 2021, Meghan opened up about her relationship with her in-laws and she seemed to suggest she was a victim of their damage control. "I don't know how they could expect that after all of this time we would still just be silent," she said in the teaser for her highly anticipated interview with Oprah Winfrey, "if there's an active role that the Firm is playing in perpetuating falsehoods about us."
Although "The Firm" could just mean who's in and out of their inner circle, for the sake of avoiding controversy, the royals seem to do their best to keep everyone in line. However, with the Duke and Duchess finally speaking out in an era with easy access to the world's stage, there's no telling what insider dirt they're about to spill.