Body Language Expert Reveals What We Knew About Meghan & Harry All Along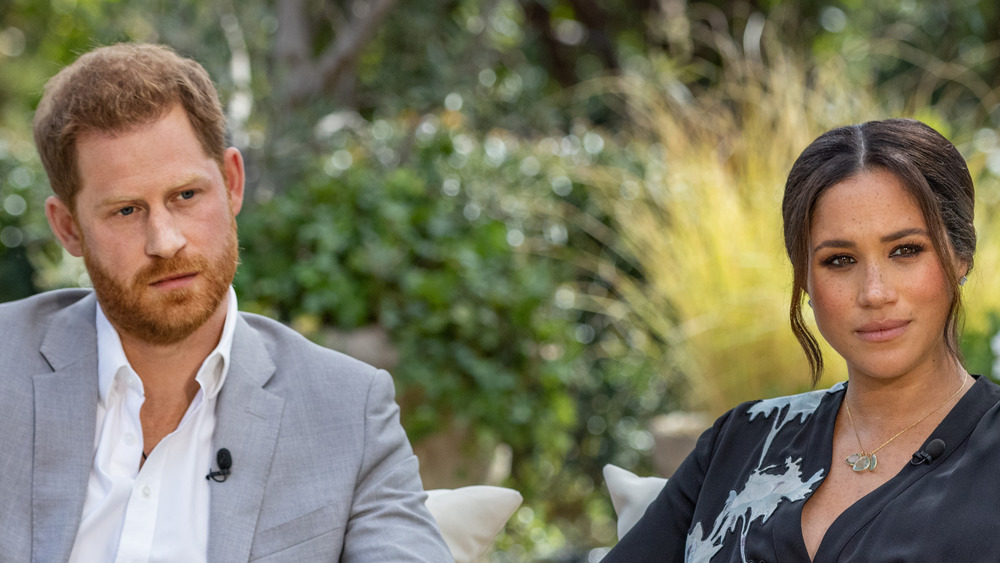 Handout/Getty Images
Prince Harry and Meghan Markle's interview with Oprah Winfrey broached some very difficult subject matters. The Duchess of Sussex denied that she made Kate Middleton cry and claimed that Kate was actually the one who made her cry a week before her wedding. Meghan discussed her struggle to receive help while she had suicidal thoughts.  Meghan recalled racist comments that were made about her son Archie while she was pregnant. The couple set the record straight on Megxit and touched on the strained relationships with other members of the royal family. They discussed many difficult things one after the other after the other. Aside from some happy updates about baby number two, it was a very heavy interview. 
Nevertheless, through it all, their body language showed the truth about Harry and Meghan's relationship, according to body language expert and psychologist Dr. Reneé Carr, also a political and corporate advisor, who analyzed all of the key moments from the tell-all interview. 
Meghan Markle was 'relieved' when Prince Harry joined the interview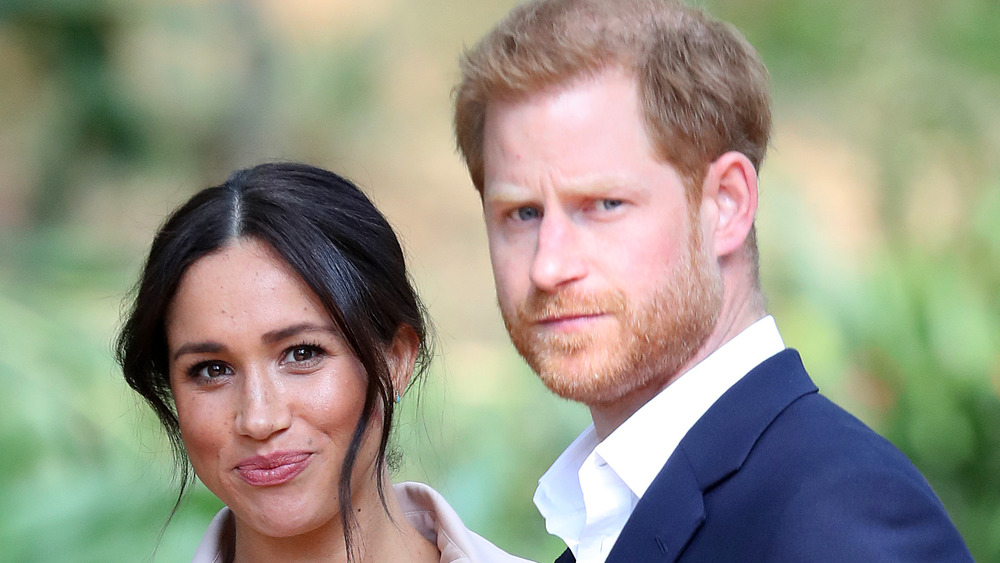 Chris Jackson/Getty Images
After discussing some very tough experiences with Oprah Winfrey, Meghan Markle appeared to be "relieved" when her husband Prince Harry joined the interview, according to body language and relationship expert Dr. Reneé Carr. She observed that Meghan "held onto the top of his hand tightly" and that he "rubbed her hand with his thumb as a loving gesture but also a soothing one as Meghan recalled having to make a sudden departure from their country." Carr also noticed that "Meghan began to hold her stomach more" when her husband arrived, which communicated that "she is able to slightly relax under the protective covering and presence of Harry and able to focus on the gentleness of being a mother."
When Meghan compared her story to Ariel losing her voice when she met Prince Eric in The Little Mermaid, she declared that they both "got her voice back" while she "gazed toward Harry in appreciation for him empowering and encouraging her to regain her voice," Carr said. Additionally, "this look of gratitude gives insight into their marriage" because it "informs us that Harry is very confident in both his self-view and his potential and is not intimidated by having a wife who is strong-minded." And that respect goes both ways.
Prince Harry and Meghan Markle have great respect for each other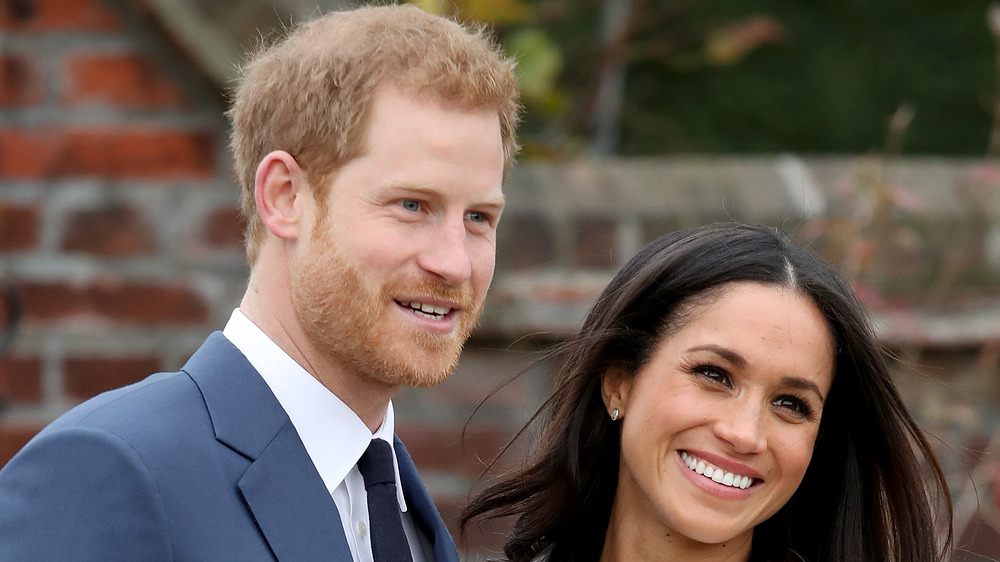 Chris Jackson/Getty Images
Throughout their shared portion of the interview, "Meghan Markle maintained her eyes on Prince Harry as he spoke," body language and relationship expert Dr. Reneé Carr observed. She said that Meghan "looked alternately both at his eyes and his mouth, indicating that she respects him while also viewing him as her partner and strength." She believes that this indicates the couple is "most likely very affectionate when out of the public eye."
"Despite Meghan relying upon Harry's strength, she is not passive," Carr shared. Carr noticed "when she wants to talk, she will put her hand on his to stop him from talking so she can speak." She also saw that Meghan is "a comforter" who held and rubbed her husband's hand as well. Carr said that both Harry and Meghan "use the passive-aggressive verbal cue of '...right?' to both end a sentence and discussion." This isn't surprising to the expert who said that "familiarity breeds similarity for most couples."
Despite all of their very public struggles, Carr said, "Harry and Meghan, as a couple, appear to be in love and view their marriage as an opportunity to help fight against racial injustices." Of course, there was a lot to unpack from what the couple shared, but the biggest, and arguably the most important takeaway is that Mr. and Mrs. Sussex are very much on the same page and very in love with each other.