Are Josh Hutcherson And Jennifer Lawrence Friends?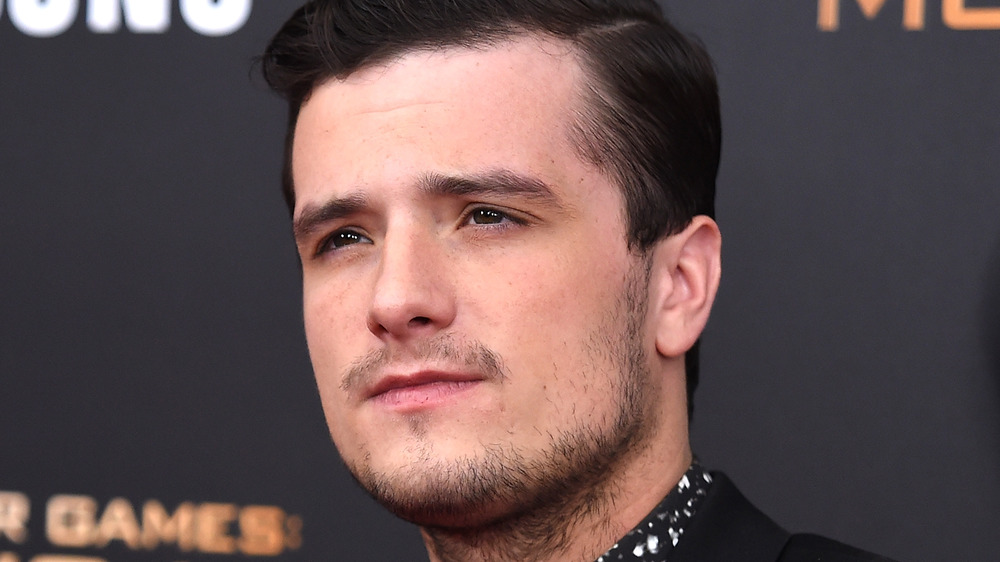 Jamie Mccarthy/Getty Images
Jennifer Lawrence and Josh Hutcherson portrayed Katniss Everdeen and Peeta Mellark in The Hunger Games. Both characters fought for their lives as District 12 citizens made to compete in the grueling Hunger Games. Their relationship was central to the movies, but are the two movie stars actually close or just very good actors?
The link between Lawrence and Hutcherson predates the blockbuster franchise, and even predates the American Hustle star's acting career. Lawrence had been closely following her future co-star's career from a young age. As reported by Yahoo! Entertainment in 2020, Lawrence approached Hutcherson during the 2011 SAG Awards — where she was nominated for her performance in Winter's Bone — and told Hutcherson that when she was around 10 years old in Kentucky she saw a newspaper article about his success as a child actor from her home state. "And she showed that to her parents and was like, 'Look, I want to do this, too. This kid [is] doing it,'" Hutcherson told the outlet. 
Not long after that encounter at the SAG Awards, the two were cast opposite each other in the first The Hunger Games where they would lock lips on-screen. Talking to CNN in 2013, Hutcherson and Lawrence recollected their kiss. "You're my first real big kiss in a movie," Hutcherson jokingly added, "It was a little abrasive, if I'm being honest. A little shocking."
Keep reading to see how the two got along when they first started working together.
Jennifer Lawrence once knocked Josh Hutcherson unconscious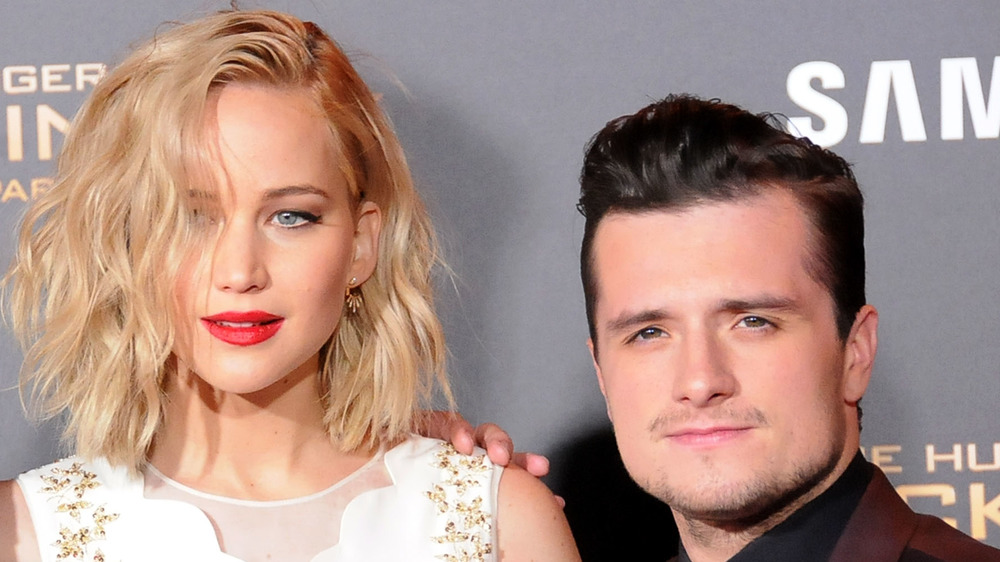 Barry King/Getty Images
Liam Hemsworth's Gale Hawthorne was another crucial figure in the relationship between Jennifer Lawrence and Josh Hutcherson's characters in the Hunger Games films. On the heels of releasing The Hunger Games: Mockingjay – Part 2, all three actors spoke to AP News about their friendship. Lawrence revealed that she and Hutcherson became friends over the phone before they were even on set together. Hutcherson told E! in 2015 that all three of them "just connected" once they met in person. They admitted to the Associated Press that forming true friendships while filming was rare. "You don't go into anything hoping you meet your two best friends," Lawrence said.
After they wrapped up filming Mockingjay – Part 2, Lawrence told E! that she would not miss Hutcherson's annoying habits, such as making "cricket sounds" and his grating Justin Bieber impression. "I'm not gonna miss Jen making us late to things. I love her but she is a Dior lady," Hutcherson responded. Another attribute of Lawrence's he would not miss was her martial arts routine. "[She was] throwing these air kicks... And then crack! She clipped me in the temple," he told Yahoo! Entertainment in 2020. "I don't really remember, because I got knocked out."
The two actors bonded so closely during their on-screen romance that many fans wondered if they had ever explored a romantic relationship.
What the two actors did together during quarantine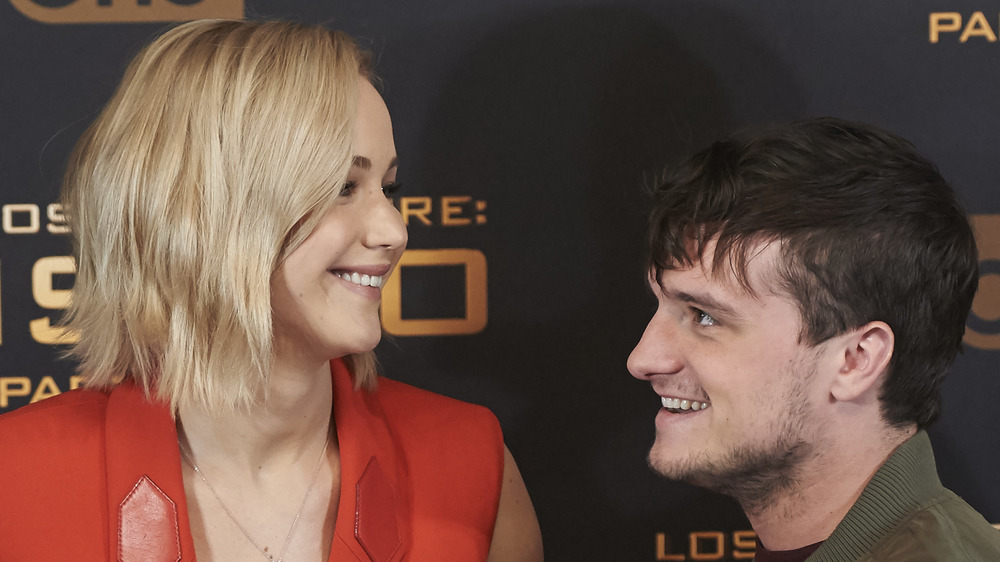 Carlos Alvarez/Getty Images
In 2019, while appearing on Dax Shepard's Armchair Expert podcast (via TooFab), Josh Hutcherson was asked if he and Jennifer Lawrence ever dated. The Red Dawn actor maintained that the two kept things platonic. "Genuinely, for me, that was so much better than having had some romantic thing," Hutcherson added, "because now she's a friend of mine and there's nothing that has tainted that friendship." 
They managed to maintain that friendship even after they finished making movies together. Speaking to Entertainment Tonight in September 2020, Hutcherson said he had dinner with Lawrence earlier that summer. "I saw Jen during quarantine... We had a nice socially-distanced dinner together," he said. The actor also mentioned that whenever he sees any of his The Hunger Games co-stars they quickly reconnect. "No matter how much time passes, once we see each other again, it's instantly right back to where it was," he told Entertainment Tonight.
Even after Lawrence won an Oscar for her work on The Silver Linings Playbook, nothing changed between her and Hutcherson. "You guys were like, 'Congratulations, that's great,'" she told CNN in 2013. "Then we started talking about farts."