This Is The Actor Who Plays Johanna Mason In The Hunger Games Series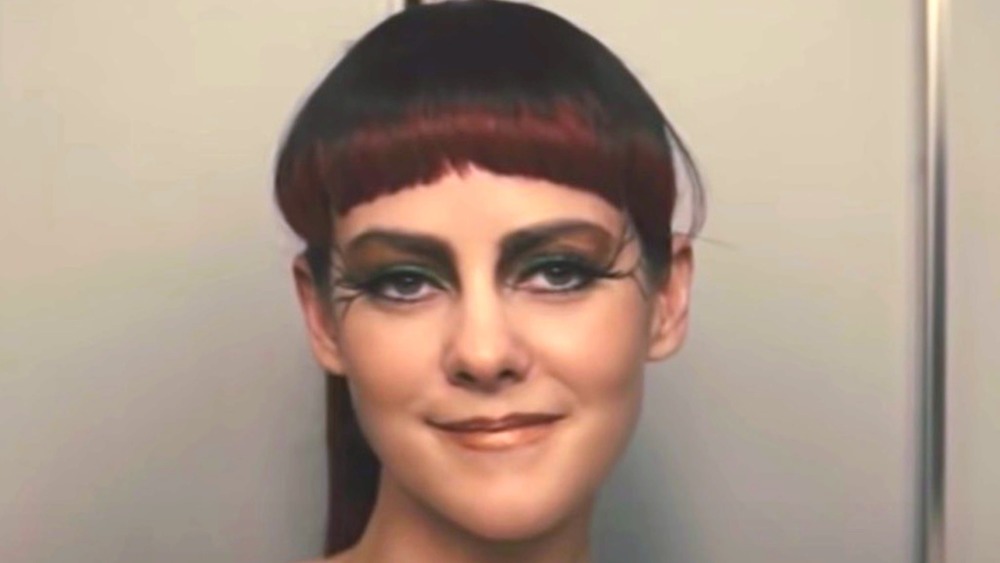 Matt Winkelmeyer/Getty Images
If you were a teenager (or knew a teenager) in the mid-2010s, you are undoubtedly already familiar with The Hunger Games. For those that might not remember, though, The Hunger Games is a series of young adult novels about a dystopian society that forces children to fight each other to the death. The first book was released in 2008 to such widespread success that Lionsgate quickly released a film version that spawned three sequels.
The success of the films made big stars out of its leading actors. Fans couldn't get enough of the love triangle between Jennifer Lawrence and the two male leads played by Josh Hutcherson and Liam Hemsworth, who became instant celebrities themselves. The franchise is also littered with big-name stars who were already well known, including Stanley Tucci, Donald Sutherland, and Philip Seymour Hoffman.
Ok, you get it; landing a spot in The Hunger Games franchise was a pretty sweet get for an actor. You know what happened to Lawrence and Hemsworth and Hutcherson, but what about some of the more minor characters? What about the actress who played fan-favorite Johanna Mason? Let's investigate.
Jena Malone has been acting for years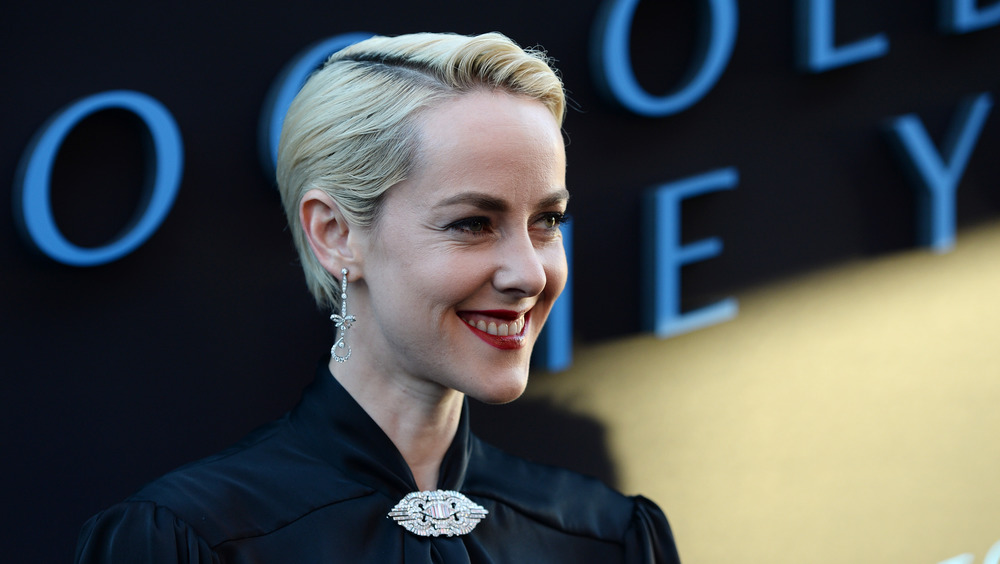 Amanda Edwards/Getty Images
Jena Malone, the actress who plays Johanna Mason in The Hunger Games, might not have the name recognition of some of the other actors who appeared in the series, but she has just as much experience.
Malone began acting as a child and landed first appearing on television shows and then in some made-for-TV-movies. In 2001 she landed a coveted role in the cult classic Donnie Darko and another big park in the 2005 adaptation of Pride and Prejudice, which also starred Kiera Knightly. After that, she appeared in big-budget films like the Hunger Games and Batman Vs. Superman. Malone's work isn't limited to the screen though. She also had a leading role in the 2006 Broadway show, Doubt.
These days, though she has worked consistently since the 90s, Malone has slowed down a bit. In 2016 Malone and Ethan DeLorenzo welcomed a son, Ode Mountain DeLorenzo Malone, per InStyle. If her Instagram is any indication, the Utah native spends all the time she's not on set brushing up on her photography skills — and TBH, she's pretty good.