Felicity Huffman's Net Worth Is Higher Than You Think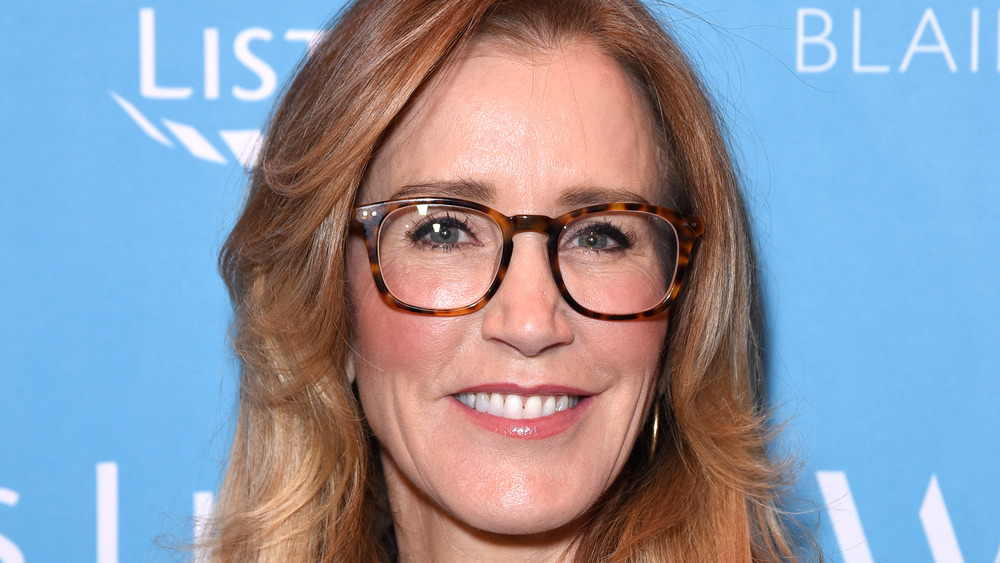 Presley Ann/Getty Images
Felicity Huffman was best known for her role as Lynette Scavo on Desperate Housewives, but she became infamous for her part in the celebrity college admissions scandal in March 2019. Huffman was among dozens of parents charged by the Justice Department after an investigation into the rigging of college admissions. Nicknamed "Operation Varsity Blues," the probe inferred that Huffman along with others had conspired "to use bribery and other forms of fraud" to get their children into their desired universities, according to court documents.
Following her arrest, Huffman pleaded guilty to conspiracy to commit mail fraud and honest services mail fraud in September 2019 after admitting she paid $15,000 to William "Rick" Singer — the person responsible for the scam — to have a test proctor to change her daughter's answers to correct ones on SAT tests, CNN reported. Huffman was sentenced to 14 days in prison in addition to 250 hours of community service and a $30,000 fine, according to the outlet.
Huffman's involvement in the scandal raised a lot of eyebrows. In particular, fans couldn't believe how much she was willing to spend to ensure her daughter had the upper hand in getting into the right college. Surely, Huffman must be worth a lot to spend that kind of money, right? Keep scrolling to find out the answer.
Felicity Huffman made a lot from Desperate Housewives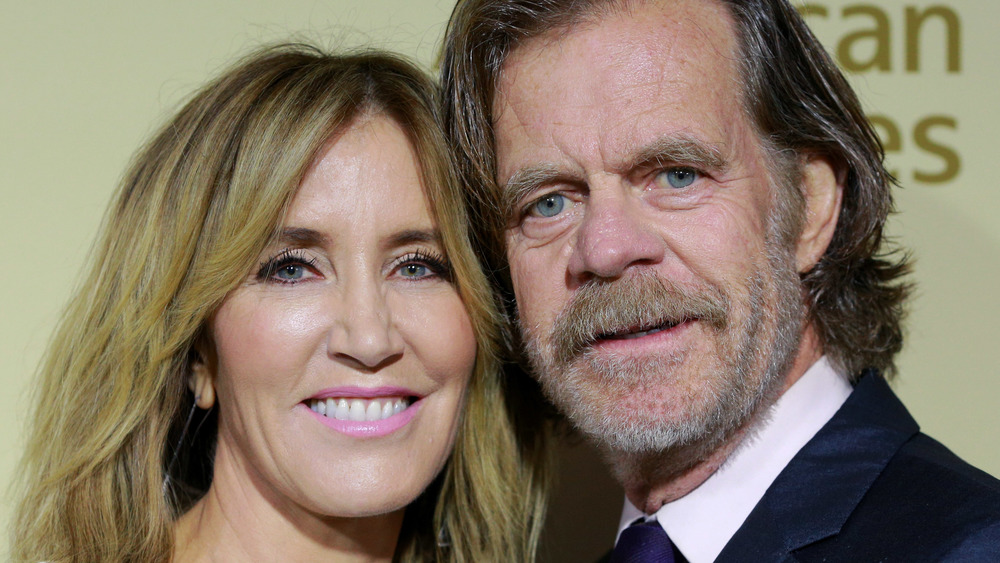 Rich Fury/Getty Images
Felicity Huffman, who has two daughters with actor William H. Macy, made $275,000 during her first few seasons of Desperate Housewives. Her base salary was bumped up to $325,000 per episode during the last season of the show in 2012, according to Deadline. Huffman appeared in 180 episodes of the hit show, and her comfortable salary on the series has factored into her net worth.
According to Celebrity Net Worth, Huffman is estimated to have a net worth of $45 million. In addition to her starring role in Desperate Housewives, Huffman also made television appearances in American Crime, Get Shorty, and When They See Us (via IMDb), which added to her wealth. However, Huffman is worth more if you factor in her husband's net worth, which is about $45 million. In total, the couple's combined net worth is $90 million, according to Celebrity Net Worth.
With so much money to fall back on, it is no wonder that she's taking it easy with her acting roles post-prison.