Inside Felicity Huffman's First Acting Role After Prison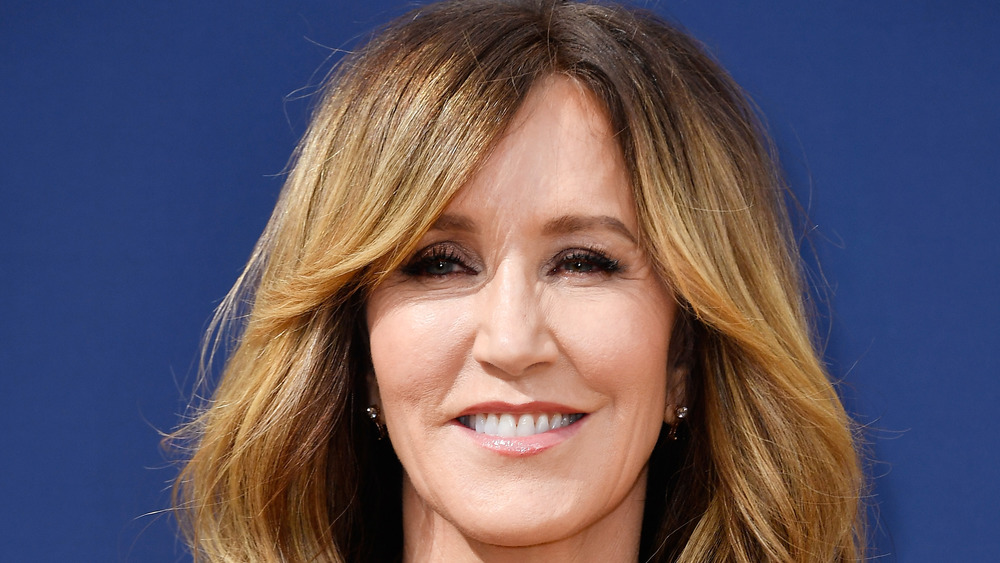 Frazer Harrison/Getty Images
Felicity Huffman has quickly gone from getting booked to booking her next gig! As Deadline reported on Nov. 30, 2020, Huffman has landed her first role after her involvement in the college admissions scandal and October 2019 prison sentence. The Desperate Housewives star, to refresh your memory, was sentenced to 14 days in prison (she got released after 11, according to NBC News) in Operation Varsity Blues, AKA what authorities dubbed the "largest college admissions scam ever prosecuted" in the United States, per CNN. The star pleaded guilty and admitted to paying $15,000 to William "Rick" Singer, the mastermind behind the scam, to have her daughter's SAT answers corrected. 
But Huffman certainly had some ... co-stars in the controversy. Full House's Lori Loughlin and her husband were also involved and found guilty of paying $500,000 in bribes to get their two daughters into the University of Southern California (USC). That case resulted in two months of jail time for Loughlin, who also has to pay a hefty fine of $150,000 and complete 100 hours of community service, according to Mass Live. Before their plea deals, Laughlin and her husband faced up to 40 years in prison, as one legal expert told Fox News.  
Now that we've caught you up on the legal side of things, let's take a look into Felicity Huffman's upcoming role. 
Felicity Huffman will star in a comedic sitcom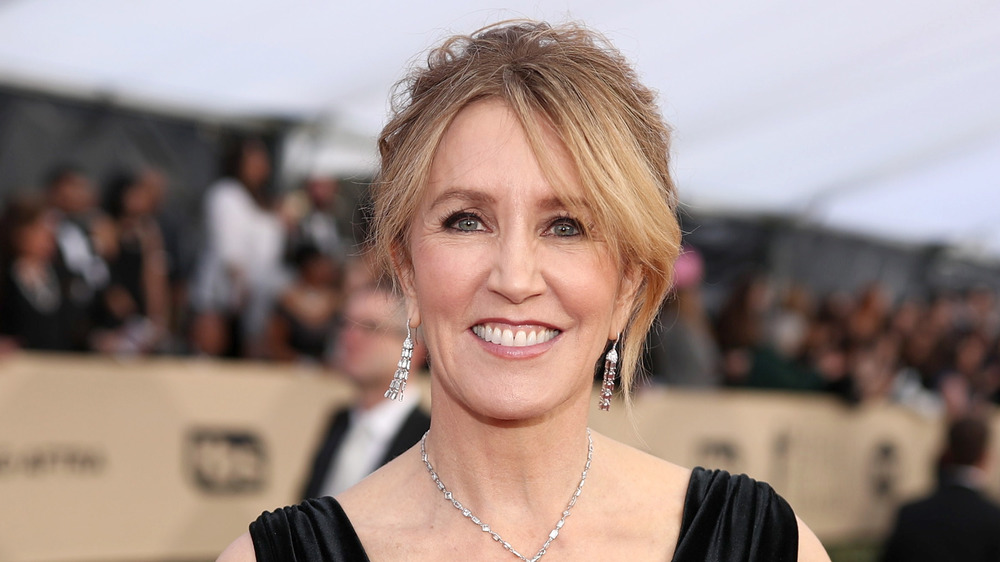 Christopher Polk/Getty Images
So what is Felicity Huffman's first project following her college admissions scandal? That would be an untitled ABC baseball comedy inspired by the life of Susan Savage, owner of Triple-A team, the Sacramento River Cats, according to Deadline. In real life, Savage has solely owned and operated the team since her husband's passing more than 10 years ago, per Comstock's Magazine. Written by Becky Hartman Edwards, Huffman will play the lead role as the baseball woman-in-charge.
The project, also starring Zack Gottsagen, will portray "a funny, surprising and occasionally heartbreaking half-hour about love, loss, family and Triple-A baseball...," as Deadline reported. After losing her husband, Huffman's character, per the outlet, "is forced to navigate her new normal with the help of her dysfunctional family, including her oldest son (Gottsagen), a baseball devotee with Down syndrome." Sounds like there's a lot of riveting material to take a swing at!
It seems that the adage all press is good press is accurate, as according to Deadline, Huffman has been "heavily courted" by producers since her arrest and release. Though she's a high-level actor who won a Golden Globe in 2006 for her performance in the film Transamerica, some might argue the buzz from the scandal hasn't hurt. It's also worth noting that Desperate Housewives and American Crime, both of which she was Emmy-nominated for, were also on ABC, as is this pilot. Now, she has an exciting TV project to look forward to and some good news to share with her husband, William H. Macy.