Felicity Huffman's Daughter Gets Into College After Scandal. Here's Where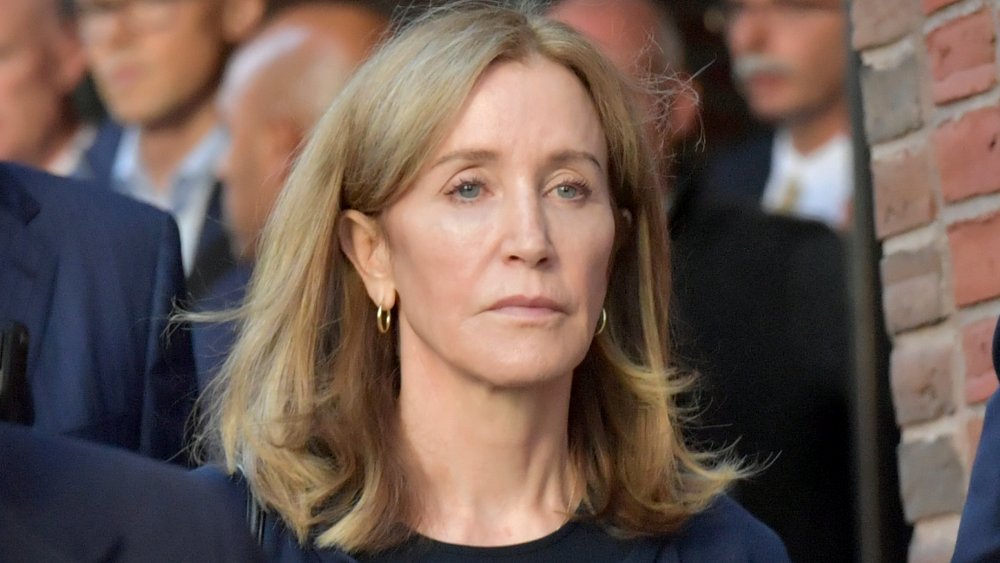 Paul Marotta/Getty Images
More often that not, the adage "crime doesn't pay" is pretty accurate. That being said, if the latest news to come out of the Hollywood college admissions scandal is any indication, it turns out that sometimes, it does. According to People, sources close to actress Felicity Huffman and her husband, William H. Macy, have confirmed that the couple's daughter has been accepted into a prestigious university. 
Huffman, who paid Rick Singer, a self-proclaimed "admissions consultant," $15,000 to help alter her daughter's SAT scores, per Forbes, ended up paying a higher price for her misdeeds than she bargained for. After pleading guilty to conspiracy to commit mail fraud and honest services mail fraud — unlike fellow admissions scandal-linked celebrity Lori Loughlin — the former Desperate Housewives star served 11 days in a California prison in 2019, per NBC News.
So where will Huffman's daughter, 19-year-old Sophia Macy, be heading off to school in fall 2020?
Felicity Huffman's daughter will be attending this prestigious university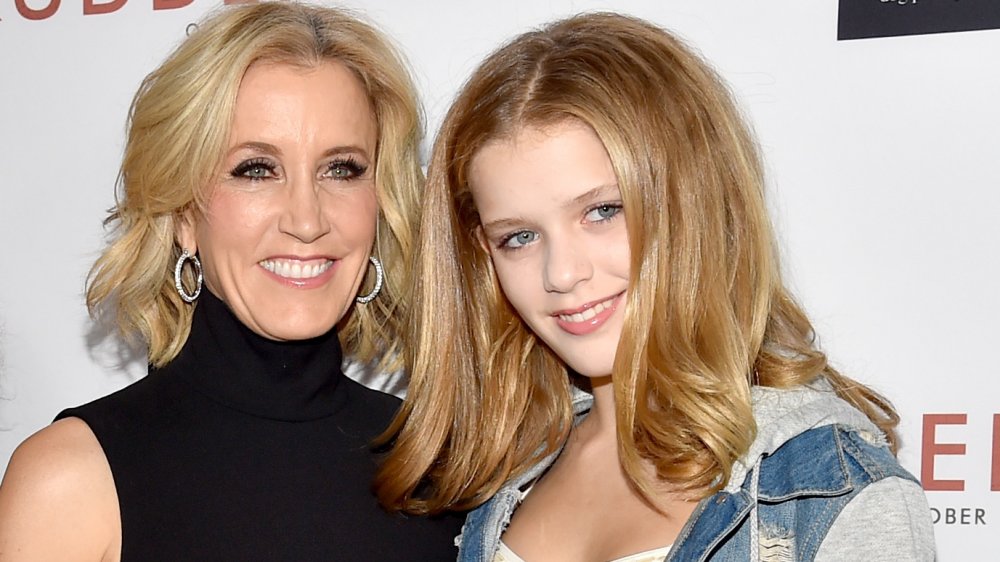 Alberto E. Rodriguez/Getty Images
As per People, sources reportedly close to Felicity Huffman and William H. Macy relayed that daughter Sofia Macy has been accepted to Carnegie Mellon University's theatre program and, if all goes according to plan, will begin as a freshman at the school for the fall 2020 term.
The matriculating student seemed to corroborate her enrollment to CMU's theater conservatory — which The Hollywood Reporter named one of the top five schools for an undergraduate degree in the performing arts in 2018 — on her personal Instagram account. Macy updated her profile with a new bio: CMU Drama '24.
According to People's source, Huffman is "is so proud and grateful that Sophia has kept her chin up over the last year." The source added, "It was a painful, challenging time and she pulled through it with strength and grace."
Sophia's admittance comes following reports that the teen retook her SAT's, per Page Six. 
Felicity Huffman still contrite after college admissions controversy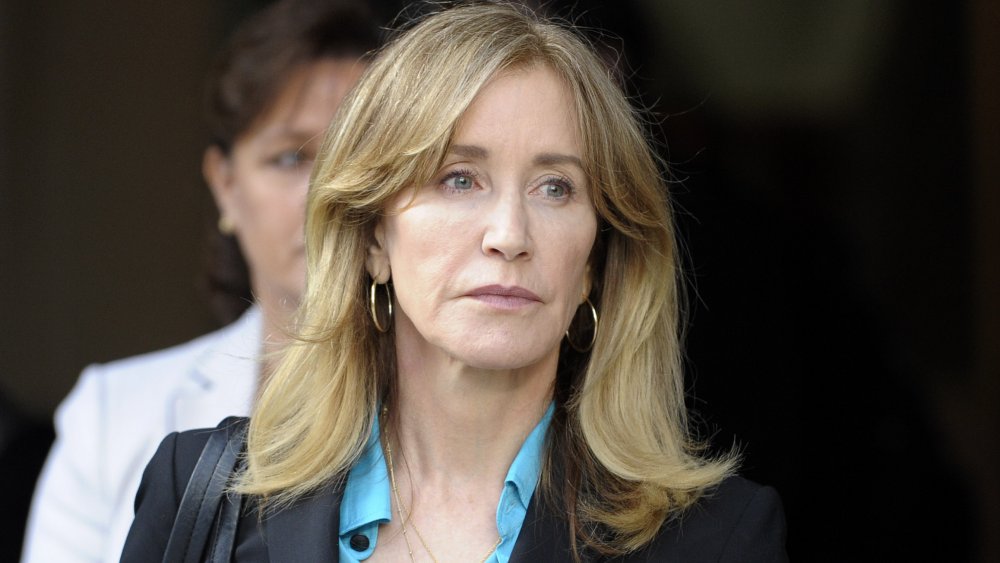 Joseph Prezioso/Getty Images
Felicity Huffman's succinct, contrite tone in response to her daughter's good news is in line with the apologetic tack she has taken ever since her involvement with Rick Singer was revealed in 2019. Unlike fellow celebrity Lori Loughlin — who, along with her husband, designer Mossimo Giannulli, is scheduled for court in October 2020 after entering "not guilty" pleas against the charges levied against them (via Page Six) — Huffman has displayed deep remorse for her actions following the debacle. 
"I am ashamed of the pain I have caused my daughter, my family, my friends, my colleagues and the educational community," Huffman wrote in an April 2019 statement obtained by People. 
Huffman, who also extended her apologia to "students who work hard every day to get into college, and to their parents who make tremendous sacrifices to support their children," stressed that Sophia had no idea of her mother's involvement with Singer's scam.
"My daughter knew absolutely nothing about my actions, and in my misguided and profoundly wrong way, I have betrayed her," Huffman wrote at the time. "This transgression toward her and the public I will carry for the rest of my life. My desire to help my daughter is no excuse to break the law or engage in dishonesty."
Regardless of her mother's actions, it certainly seems like Sophia Macy has managed to land on her feet.