The Truth About Powerpuff Girls Star Chloe Bennet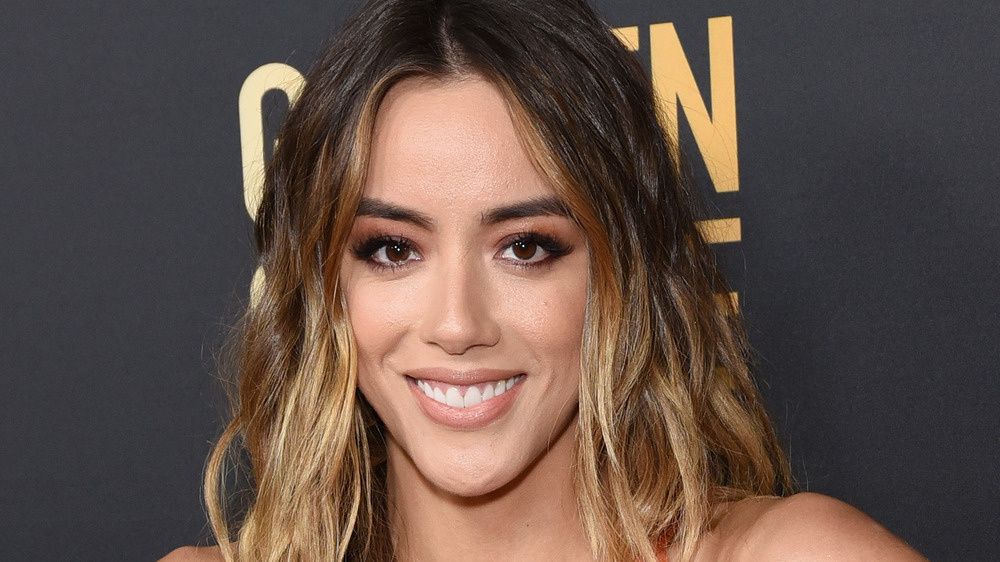 Presley Ann/Getty Images
The city of Townsville is getting a live-action makeover. That's right — the beloved childhood cartoon Powerpuff Girls is getting a live-action reboot. This remake isn't specifically for children, though. According to The Hollywood Reporter, the revamped superhero story follows three "disillusioned twentysomethings who resent having lost their childhoods to crimefighting." In the new version, the girls are faced with a choice: to unite to fight crime once again or turn their backs on their history forever.
And now these "disillusioned twentysomethings" have a face because the live-action counterparts of the popular crime-fighting cartoon heroes — Blossom, Buttercup, and Bubbles — have been announced. According to Entertainment Weekly, Chloe Bennet, Dove Cameron, and Yana Perrault have been selected to lead CW's The Powerpuff Girls pilot.
People may recognize Cameron (Bubbles) as the Disney actor who stars in Descendants and who has also appeared on Broadway. Perrault (Buttercup) is brand new on the scene, as Powerpuff Girls is her only work listed on IMDb at the time of this writing. For Bennet (Blossom), however, this role is well within her wheelhouse, as she had a recurring role in Marvel's Agents of S.H.I.E.L.D, where she played — you guessed it! — a superhero. When she was announced as Blossom, she took to Twitter to show her excitement. "[I]'m a heckin' powerpuff girl now," she exclaimed. 
So, who is this super actor? Keep reading for the truth about Powerpuff Girls star Chloe Bennet.
Chloe Bennet is a woman of many talents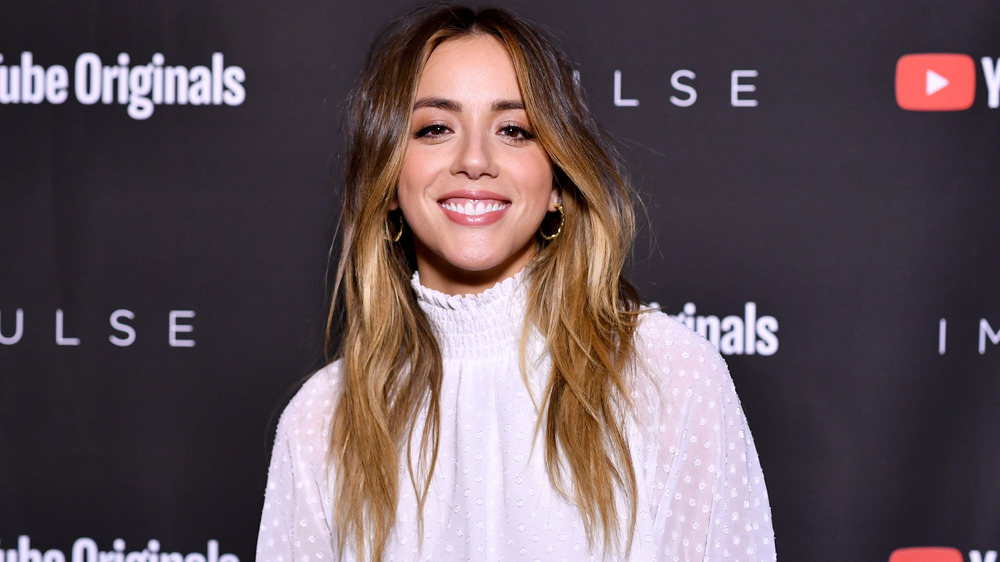 Emma Mcintyre/Getty Images
As noted above, Chloe Bennet landed the role of Blossom Utonium in the live-action Powerpuff Girls. According to Blossom's description (via Entertainment Weekly), she was a "spunky, conscientious, Little-Miss-Perfect child who holds several advanced degrees" who now exhibits "repressed kiddie-superhero trauma" that has made her feel "anxious and reclusive." However, Blossom plans to become a leader again in her own way.
In real life, Bennet is an actor and self-described "cilantro hater." She has also lived quite the double-life like Blossom. She was born in Chicago to an American mother and a Chinese father and ultimately moved to China to pursue a music career at age 15. According to E! News, Bennet lived with her father's parents while working in China and learned Mandarin during her time there. She has two singles in Mandarin called "Uh Oh" and "Every Day In Between," which were released in 2011. She also re-recorded them in English. K-pop fans may also recognize her as the starring female in Big Bang's 2011 music video for "Tonight."
Since moving back to America to work on her acting career, Bennet has become a huge advocate for helping other Asian-American talents in the entertainment industry.
Chloe Bennet wants to help other Asian-American actors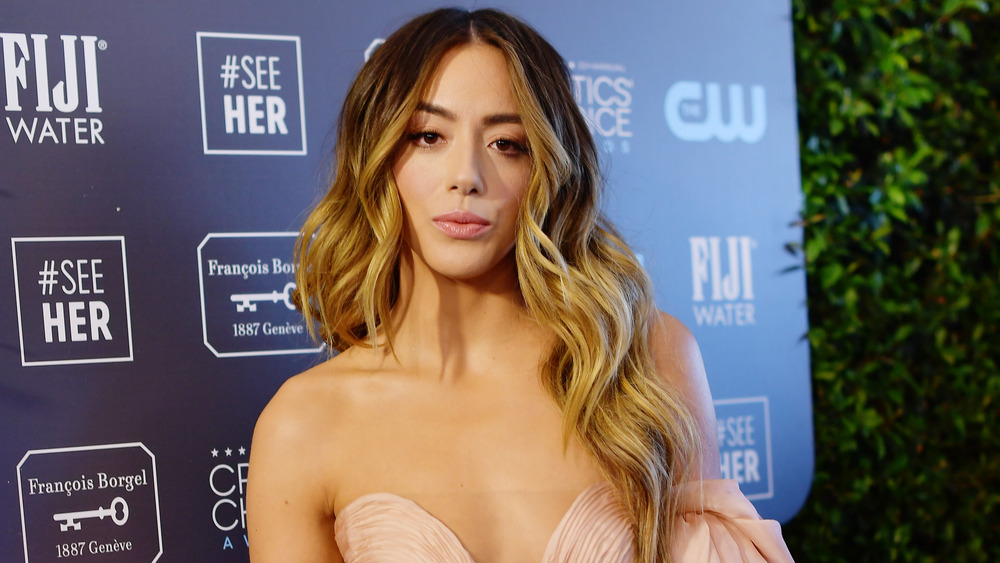 Matt Winkelmeyer/Getty Images
Chloe Bennet was actually born Chloe Wang, but found it impossible to land a role due to her Chinese last name. In a 2016 interview with The Daily Beast, she admitted that she booked the first audition she went on after changing her name. "So that's a pretty clear little snippet of how Hollywood works," she said. Now, she hopes to use her experiences and platform to help others who may be unfairly judged for their race, as she was. 
"I'm doing everything I can with the platform I have now to make sure that no girl that comes to Hollywood now [whose] name is Lee or Wong or Chung or Wang has to do this again," Bennet told NPR in her September 2017 interview. "It's really about changing the narrative and changing the content for Asian-American actors."
Bennet even started her own organization called Represent. Us. Now. "to encourage Asian-American teens and kids and anyone really, to start telling their stories because there's so many unique and interesting and dark and sad and funny stories that haven't been told because we haven't gotten the chance." It seems like Bennet truly is a superhero, on-screen and off!