Prince William Speaks Out After Prince Harry And Meghan Markle's Interview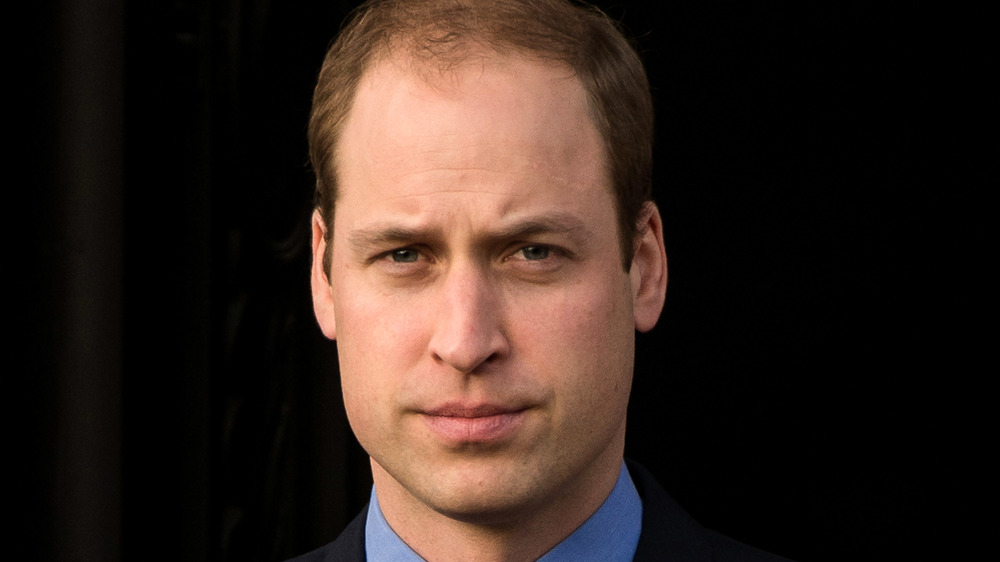 Richard Stonehouse/Getty Images
The prince has finally spoken. As reported by People, Prince William has broken his silence regarding the bombshell interview his brother, Prince Harry, and sister-in-law, Meghan Markle, conducted with the iconic Oprah Winfrey. "We are very much not a racist family," he told a Sky News journalist on Thursday, March 11, 2021. William also revealed that he plans to speak with his estranged brother in the near future, when asked if he had spoken with Harry following the interview. "No, I haven't spoken to him yet, but I will do," he said.
Prince William's public statement comes on the heels of damaging allegations from both Harry and Meghan that there were "concerns and conversations" about his unborn nephew's skin color by a member of the royal family. During the famous interview, Oprah worked hard to get a name from both of the former royals, but they remained mum. "That conversation I'm never going to share," Harry said. "It was awkward. I was a bit shocked," he recalled.
But, besides the racism allegations, what else might the Duke of Cambridge want to discuss with his little bro? Keep reading after the jump to find out!
Meghan Markle called out Prince William's wife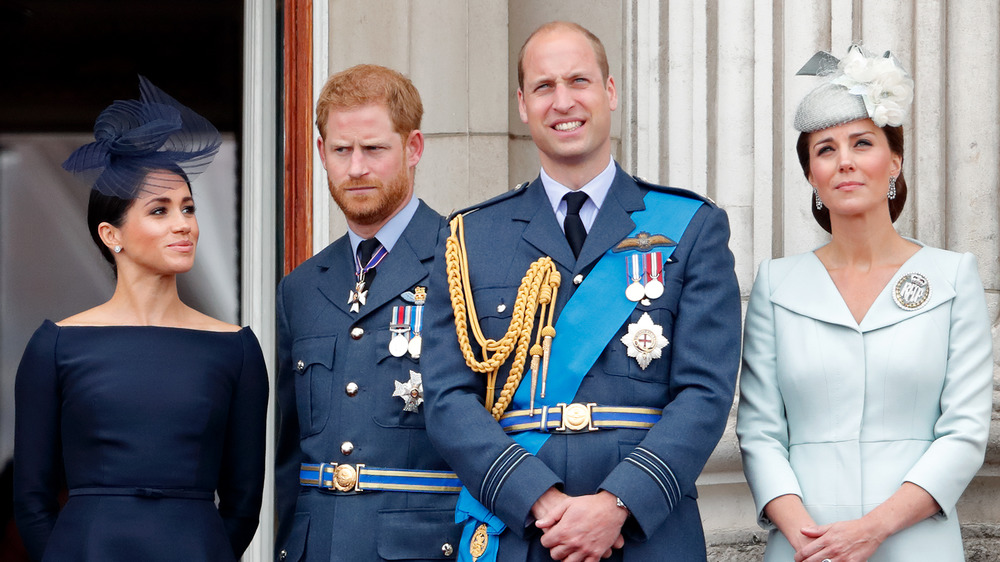 Max Mumby/indigo/Getty Images
As reported by People, during the two-hour sit-down interview with Oprah Winfrey, Meghan Markle spilled ALL the tea, including details about a situation regarding flower girl dresses, in which Prince William's wife, Kate Middleton, made her cry — the opposite of a story that had been heavily reported in the media. 
"The reverse happened," Meghan divulged to Oprah. "And I don't say that to be disparaging to anyone, because it was a really hard week of the wedding, and she was upset about something. But she owned it, and she apologized and she brought me flowers and a note apologizing," Meghan elaborated.
Meghan was adamant, however, that the incident was all water under the bridge as far as she was concerned. "I actually think it's — I don't think it's fair to her to get into the details of that because she apologized. And I've forgiven her." She did, however, express her feelings about the way the story played out in the media. "I would have never wanted that to come out about her ever, even though it happened."
Something tells us this foursome will not be going out for a double date anytime soon...