The Real Reason Jeff Goldblum And Geena Davis Divorced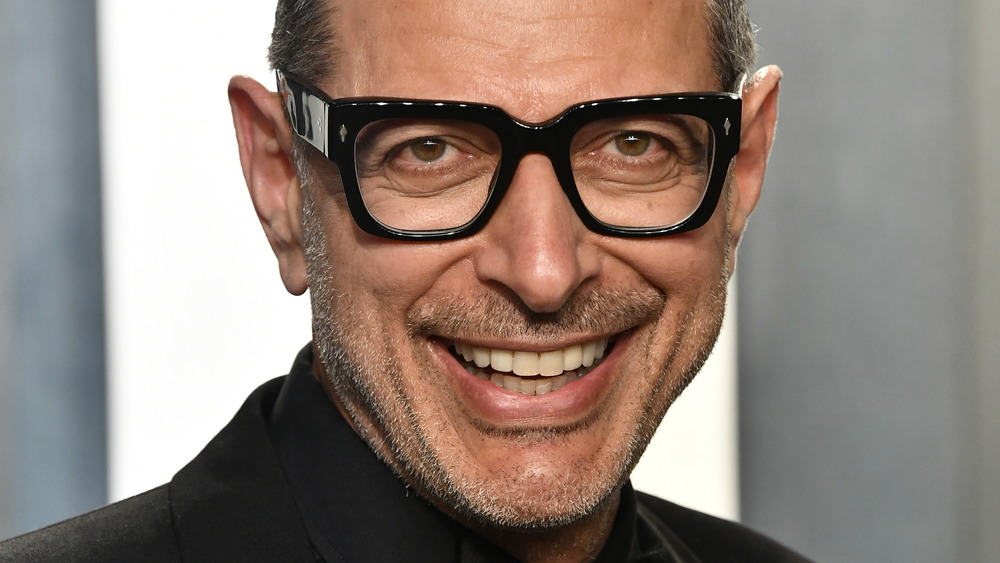 Frazer Harrison/Getty Images
We may receive a commission on purchases made from links.
Hollywood marriages come and go and, along the way, there are a few that we forget ever happened. Some of these couples include Bradley Cooper and Jennifer Esposito, Renée Zellweger and Kenny Chesney, Paula Abdul and Emilio Estevez, and Nicolas Cage and Lisa Marie Presley. Another celebrity duo to add to the list is Jeff Goldblum and Geena Davis, who had a short-lived romance in the late 1980s. 
According to Jezebel, GQ documented their pair's love story in an article called "Hollywood's Most Adorable Couple," which revealed that the two met on the set of their horror film Transylvania 6-500 in 1985. It was basically an attraction at first sight situation, with Goldblum admitting he felt nervous during their first encounter because he instantly wanted her to really like him. "Geena made love, falling in love, so easy," the Jurassic Park star said, calling Davis "purely loving, beguiling, and irresistible." He also said they often talked about marriage until they finally decided to tie the knot in what GQ described as a "sudden" wedding in Las Vegas in 1989. 
However, this union only lasted about three years. Keep scrolling to find out the real reason Goldblum and Davis divorced and why their relationship may not have been what it seemed.
Geena Davis implied her marriage to Jeff Goldblum wasn't always easy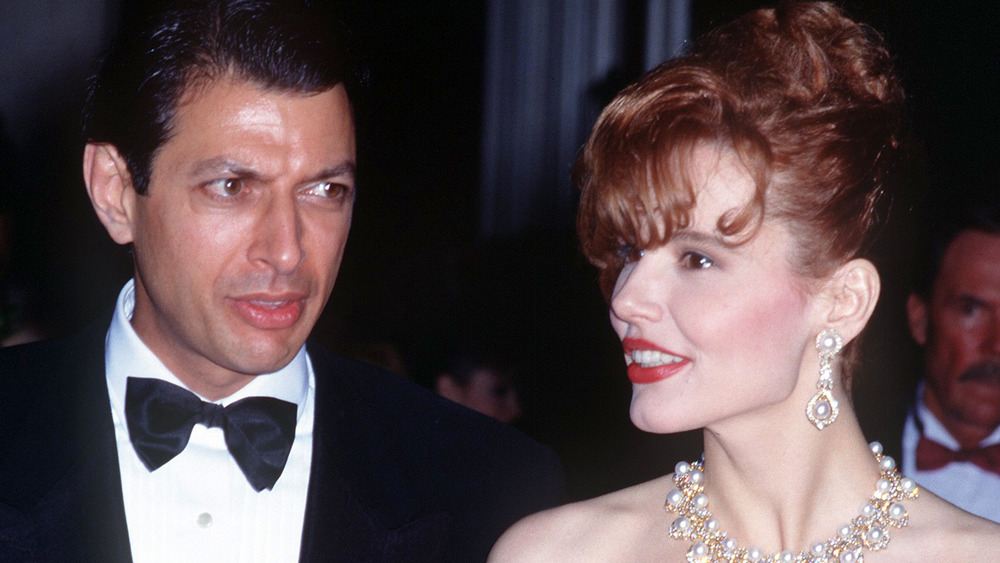 Kypros/Getty Images
Jeff Goldblum and Geena Davis parted ways in October 1990 after the actress filed for divorce, citing "irreconcilable differences." One year later, Davis told People that the couple "certainly had high hopes" and "every good intention" regarding their marriage, adding that it was "upsetting" it could not work out between them. At the time, she did not reveal why they split — but it turns out, children may have been a factor.
Jezebel pointed out that Goldblum and Davis discussed the possibility of starting a family during their 1989 interview with GQ , but that his "actor-actoriness seems to get in the way." The outlet noted that the actor revealed years later "he'd never really wanted to have kids." Davis also seemingly implied that things were not always easy when she compared her relationship with Goldblum to an episode of the Dick Van Dyke Show, in which Laura admits her marriage to Rob is not perfect, nor do they "just laugh all day long" and have fun together all the time. 
Davis did clarify that this was "not a reflection on Jeff." She explained, "I mean, it can apply equally to me. We were a normal couple and had all kinds of experiences. We weren't sitting around just laughing all day, putting on shows for each other." In the end, Goldblum and Davis might not have each other, but at least we will always have The Fly.