Sasha Obama's Real Name Isn't What You Think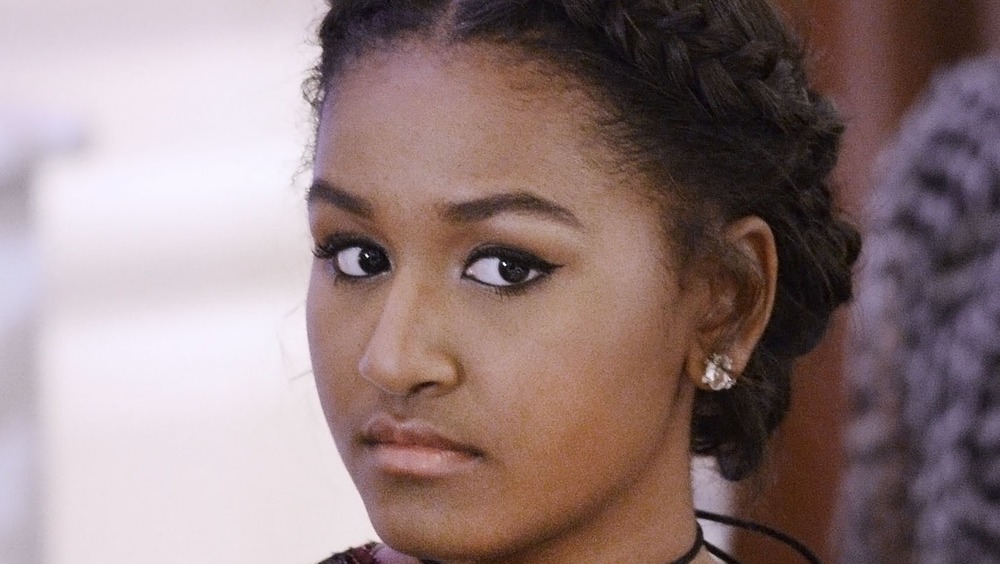 Pool/Getty Images
If someone asked you to name former President Barack Obama's two daughters, you could probably list Malia and Sasha Obama's names with no issue. But did you know that the younger Obama daughter's full name isn't Sasha? It turns out, Sasha is a nickname, which many fans of the former first family didn't realize while the Obamas lived in the White House.
So, how did the world find out about Sasha's full name? It's all thanks to her summer job in 2017. Sasha worked in a seafood restaurant on Martha's Vineyard, per the New York Daily News, and she apparently used her full name while working at the restaurant. If her intent was to step away from her public persona and experience life as a teen with a summer job, though, that wasn't exactly the case — the Daily News noted that Secret Service agents accompanied her to her shifts at Nancy's Restaurant. Keep reading to find out Sasha's full name — the ones her co-workers used that summer.
Fans had no idea Sasha wasn't her full name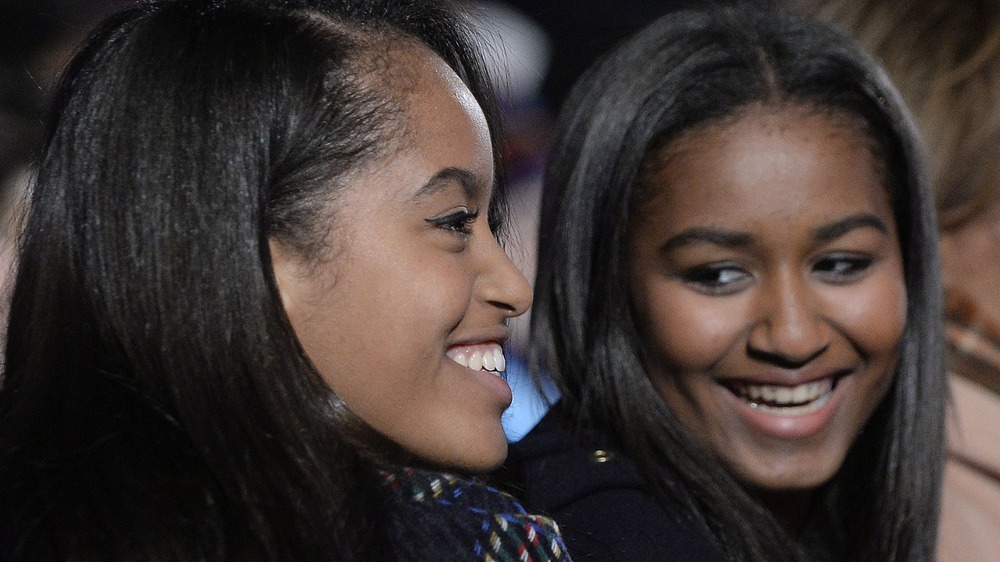 Pool/Getty Images
As Insider reported in 2017, the news that Sasha was a nickname was news to plenty of people. It turns out, Sasha Obama's full name is Natasha Obama! Sasha is just a one-syllable-shorter nickname. 
And if all of this talk about Sasha has you wondering if Malia isn't her sister's full name, don't worry. Malia's full name is Malia Ann Obama — keep that in mind next time you're at a trivia night.
These days, both Malia and Sasha are in college, per People, with Malia attending Harvard University and Sasha attending the University of Michigan. But like so many other college students across the country, they spent much of 2020 at home with their parents, rather than on campus, thanks to the pandemic. Based on former President Barack Obama's conversation with People, it sounds like his daughter is "Sasha" to her family, not Natasha. But there's a group of Nancy's Restaurant employees who will always know her as Natasha.