Why Meghan Markle's Shoutout To Her First Job Is Causing A Stir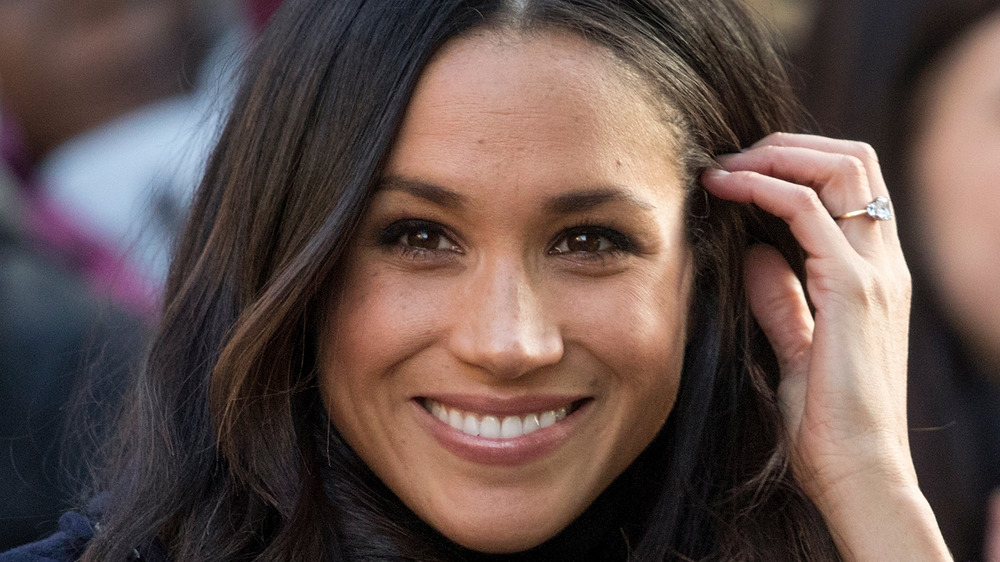 Christopher Furlong/Getty Images
While Meghan Markle was already on the rise in Hollywood with her breakthrough role on Suits, she became both Hollywood and literal royalty when she married Prince Harry in 2018. Between her pre and post-royal interviews and day-to-day celebrity gossip, it feels like we know Meghan, including who she was before she was thrust into the spotlight. 
For instance, we know Meghan was in Northwestern's Kappa Kappa Gamma sorority as an undergraduate student, and kicked her career off by landing a credited background role on General Hospital in 2002, which according to her, was an easy grab. "I was really spoiled because I booked my first audition right away, so it's the biggest tease because you think, 'Oh, this is easy,'" she told Marie Claire in 2013.
Despite getting lucky with her first gig, Meghan expressed that she had to work really hard to make a name for herself in Hollywood. It turns out that the former actor has always been a hard worker, though, because she revealed in her March 2021 tell-all with Oprah Winfrey that she received her first job at the young age of 13. Now, her admission is causing quite a stir.
Meghan Markle's previous employer is in the spotlight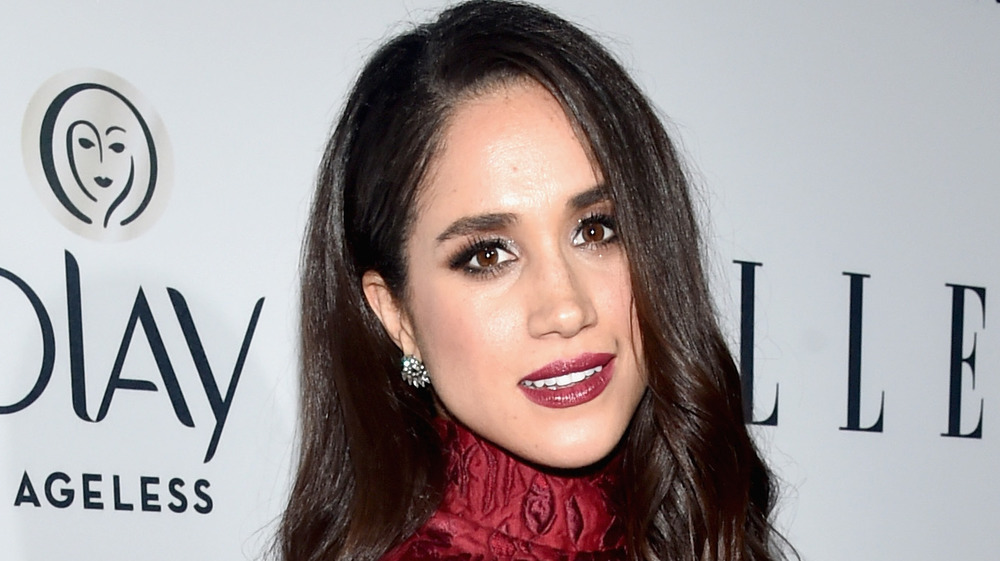 Alberto E. Rodriguez/Getty Images
Meghan Markle and Prince Harry opened up about a range of topics during their tell-all interview that aired on March 7, 2021. One detail in particular, though, is causing quite a stir. Per US Weekly, Meghan shared a glimpse into her childhood by shouting out her first ever job. "Thank God I had that life experience, thank God I had known the value of working," the California native said. "My first job was when I was 13 at a frozen yogurt shop called Humphrey Yogart."
The admission has caused quite the frenzy — both online and in person. Online, people loved the relatability of the story. "I think the biggest thing I'm gonna take away from this Oprah interview is that Meghan Markle's first job was at a yogurt store with a really SOLID name pun," one person tweeted. The name of the shop is a play on actor Humphrey Bogart's name. Another wrote, "i knew there was a reason that i liked meghan markle instinctually, and now i know it is because she used to work at a frozen yogurt shop. as did i" 
In person, the shop is happy to have the press. "Some of that information came out around her engagement [to Harry] — that she had worked at Humphrey Yogart — and we had a few people come in," the shop's publicist Greg Rogers told the Los Angeles Times, adding, "But not nearly like after this."