The Real Reason Candace Owens Is Blasting Meghan Markle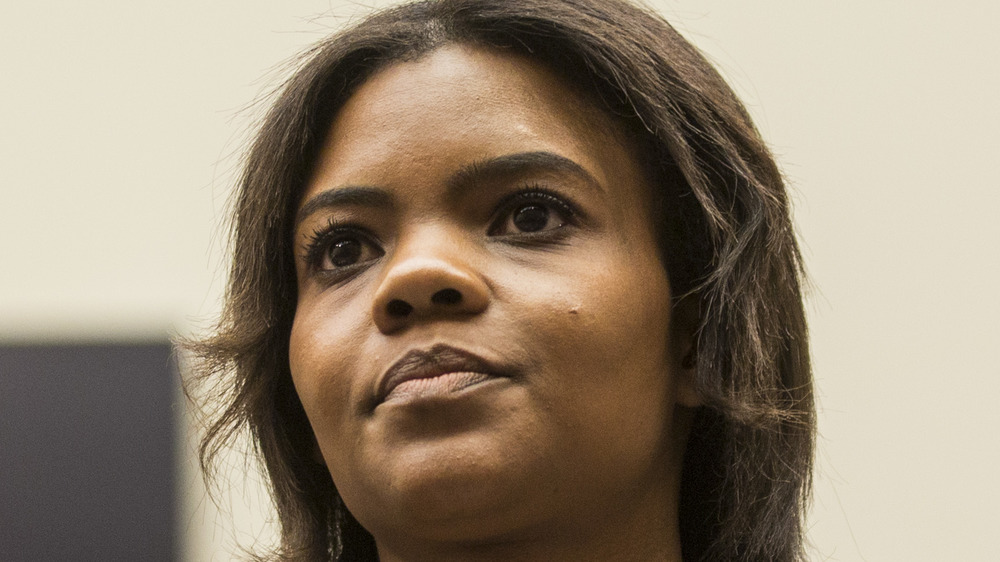 Zach Gibson/Getty Images
Candace Owens and Meghan Markle are alike in that they are both passionate women who stand by their own convictions. However, it's not every day that their two paths collide. Owens is an outspoken conservative, author, and political commentator, according to Newsweek. According to her website, her career began in 2017 after she uploaded a video to her YouTube account that went viral, putting her on the political map. The mother of one has authored a best-selling book titled Blackout: How Black America Can Make Its Second Escape from the Democrat Plantation, which has risen on The New York Times charts. In February 2021, Owens hinted that a presidential run could happen sometime in her future. "I love America. Thinking about running for President," she tweeted alongside an American flag emoji.
In turn, Meghan has made plenty of headlines, especilly in March 2021 following a bombshell interview. She sat down with her husband, Prince Harry, for a tell-all with Oprah Winfrey where almost nothing was off-limits. In addition to sharing the struggles that she faced during her time as a royal, Meghan also made claims that one member of the royal family questioned what Archie's skin tone would look like. Meghan told Oprah that there were "concerns and conversations about how dark his skin might be when he was born" (via CNN). Meghan did not name names; however, Oprah later told Gayle King on CBS This Morning that Harry told her it was not Queen Elizabeth II or Prince Philip.
So what did Owens have to say about that interview? Keep scrolling to learn how Owens feels about Meghan.
Candace Owens blasts Meghan Markle for being a 'narcissist'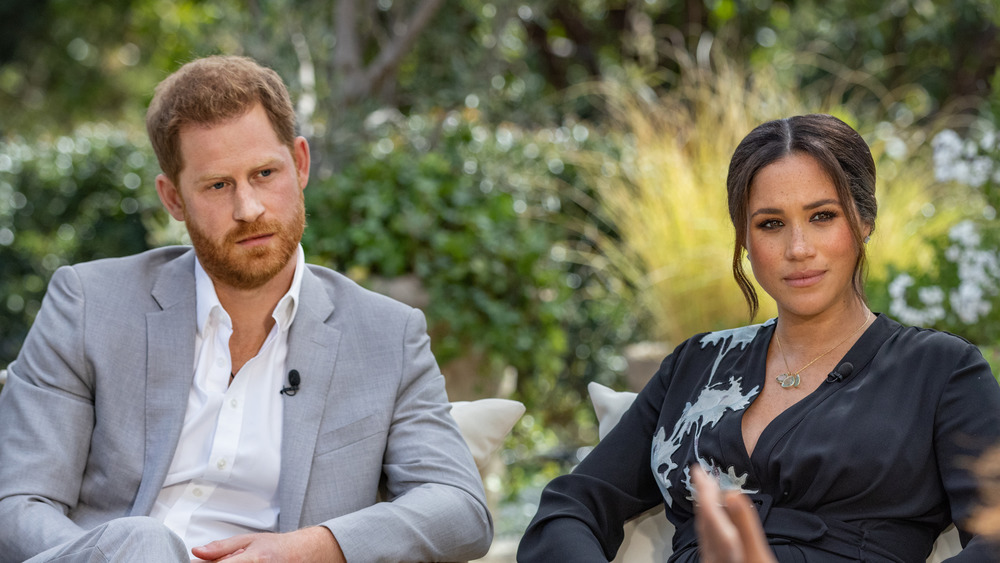 Handout/Getty Images
While there are plenty of celebrities who have shown their support for Meghan Markle following that interview, Candace Owens is not one of them. According to Page Six, Owens sat down with Sean Hannity on his Fox News program and gave her detailed views on Meghan — and she did not sugarcoat it. The conservative powerhouse told Hannity that she thought Meghan was "ridiculous" for claiming that her son "suffered anti-Black racism."
"If you've seen a picture of Archie and you believe that he has suffered anti-Black racism, then I'm a Nigerian prince, and give me your credit card details," she told Hannity. Owens also praised Piers Morgan for calling Meghan out on "the blatant lies that she's told." Owens blamed Meghan for costing Morgan his job after she reportedly put in a formal complaint about him. "For her to put in this phone call to have his voice silenced because she is unhappy with the press about her ... she's a typical leftist narcissist," she said.
Owens did not stop there, making her opinions on Hollywood's political views known. "It really has less to do with the royals than it has to do with the typical leftist progressive in Hollywood," she told Hannity, while noting that branding anything "with history ... as racist" is a cliche. As of this writing, Meghan has not responded to Owens' claims.