Carrie Fisher Dies At 60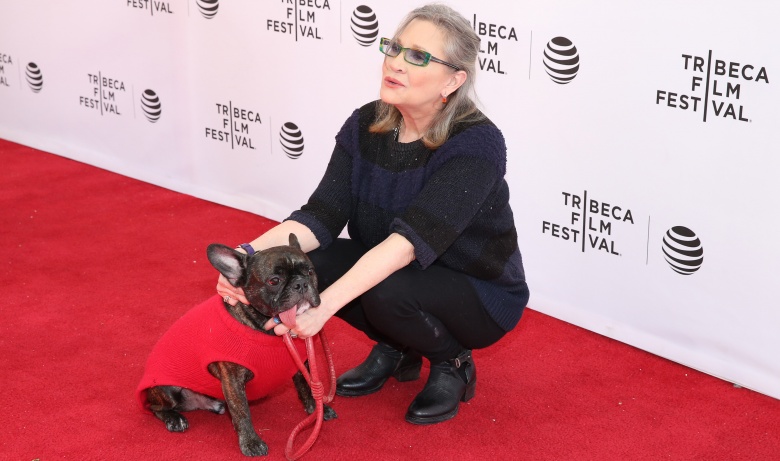 Getty Images
Star Wars icon Carrie Fisher passed away at age 60. A rep for the family said in a statement to People, "It is with a very deep sadness that [Fisher's daughter] Billie Lourd confirms that her beloved mother Carrie Fisher passed away at 8:55 [Dec. 27, 2016] this morning. She was loved by the world and she will be missed profoundly. Our entire family thanks you for your thoughts and prayers."
Fisher suffered a massive heart attack on Dec. 23, 2016 during a flight from London to Los Angeles. She was removed from the plane and placed on a ventilator, NBC News reported, with a source telling the outlet that things were "not good." That evening, Fisher's brother, Todd, told KABC (via the Los Angeles Times), "She's obviously a very tough girl who's survived many things. I encourage everyone to pray for her."
Over the weekend, Fisher's mother, actress Debbie Reynolds, announced that Fisher was in stable condition.
People reported that Fisher had been dieting and living a healthier lifestyle in the years before her death, but the actress may have done long-term damage to her health during her hard-partying younger days. Fisher explained to The Telegraph in 2014 that she began abusing marijuana at 13 years old, then eventually dabbled in cocaine, LSD, and other substances throughout her twenties. Fisher had been sober for years, but admitted to The Telegraph that it was a struggle. "I would be riveted to do LSD at this point," she confessed. "I still get possessed by it: 'Take me!' I get taken over by discomfort, and it's an 'anywhere but here' thing."
In addition to her daughter, brother, and mother, Fisher is survived by her beloved French bulldog, Gary, who often accompanied her on the red carpet and stayed with her in the hospital before her death. Our thoughts are with her loved ones at this time.