George Michael May Have Been Battling Addiction Before Death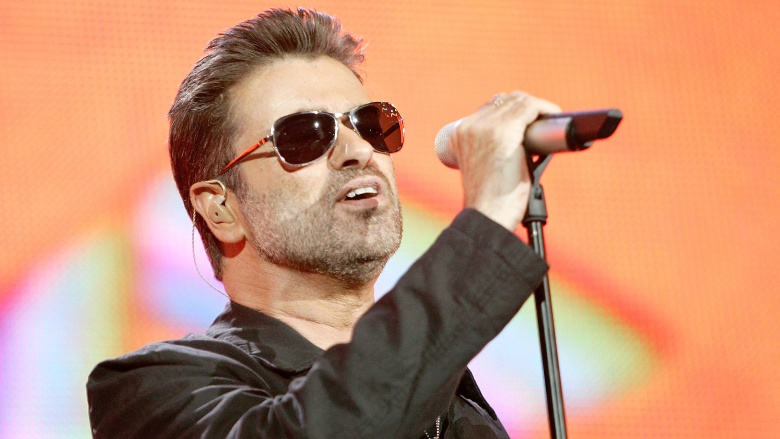 Getty Images
Pop star George Michael may have been battling a secret drug addiction before his death on Christmas Day 2016.
A source told The Telegraph, "He's been rushed to A&E [emergency room] on several occasions. He used heroin. I think it's amazing he's lasted as long as he has."
The singer's longtime boyfriend, hairstylist Fadi Fawaz, tweeted that he found Michael's body. "We were supposed to be going for Christmas lunch," Fawaz told The Telegraph. "I went round there to wake him up and he was just gone, lying peacefully in bed. We don't know what happened yet." He added, "Everything had been very complicated recently, but George was looking forward to Christmas, and so was I. Now everything is ruined. I want people to remember him the way he was—he was a beautiful person."
Michael's manager, Michael Lipman, said the "Faith" singer died of heart failure, which The Telegraph reports is a common cause of death among heroin users. Lipman, however, denied anything "suspicious" at the time of the death announcement—a claim corroborated by police.
Another source said Michael was nearly unrecognizable during his final days. "He has changed over the years, got a lot bigger and wore glasses," the insider said. "He was very self-conscious. He just did not look like George Michael any more. It's very sad." The Mirror reported that Michael partied hard in his final days, and News AU claimed the "Freedom" rocker went to rehab as recently as 2013 for allegedly abusing GHB and Valium.
Gary Farrow, a longtime friend of the singer, told The Sun, "I believe easy access to drugs was the cause of his problems. I thought George was too bright to get involved with illegal substances. But once this disease gets hold of you it's hard to fight it...After smashing into the shop in his car under influence of cannabis in 2010 he knew he was going to receive a custodial sentence. I wrote to him in prison and he wrote a very funny letter back. After rehab he wasn't allowed to see anybody, so I don't know what his state of mind was at the end." Michael's rep denied Farrow's claims.
Michael was 53 at the time of his passing.