Joe Biden Just Took A Major Step In Distancing Himself From President Trump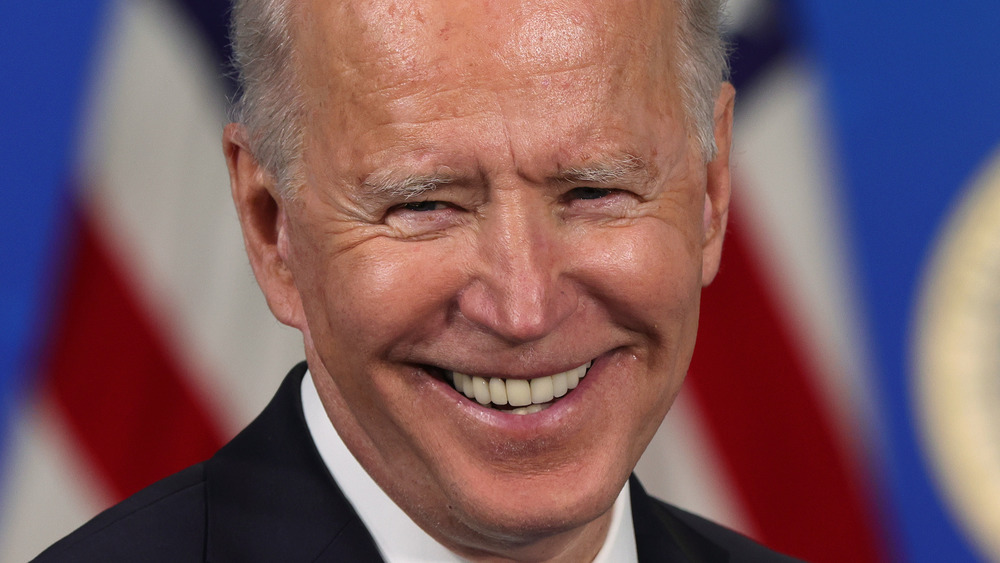 Alex Wong/Getty Images
President Joe Biden has made a conspicuous choice to distance himself from how his predecessor, Donald Trump, handled COVID-19 stimulus checks. According to CNBC, the new $1.9 trillion relief package, dubbed the American Rescue Plan, will include "direct payments of up to $1,400 to most Americans," as well as funding for vaccine distribution and an additional $300 in weekly unemployment benefits. It was passed by Congress along party lines on March 10, 2021, much to the chagrin of many opposing Republicans in both the House and the Senate.
Biden will address the stimulus bill in a primetime speech to the nation on March 11, 2021, per People. "This nation has suffered too much for much too long," the president said after the much-debated bill was passed in the Senate. "Everything in this package is designed to relieve the suffering and to meet the most urgent needs of the nation, and put us in a better position to prevail."
These new $1,400 checks will be larger than the first two rounds of relief. As Forbes reported, the IRS sent $1,200 to single individuals in April 2020 and $600 in December 202. But there's also another big difference in how the checks will be sent, as White House press secretary Jen Psaki revealed.
Joe Biden won't be printing his name on the stimulus checks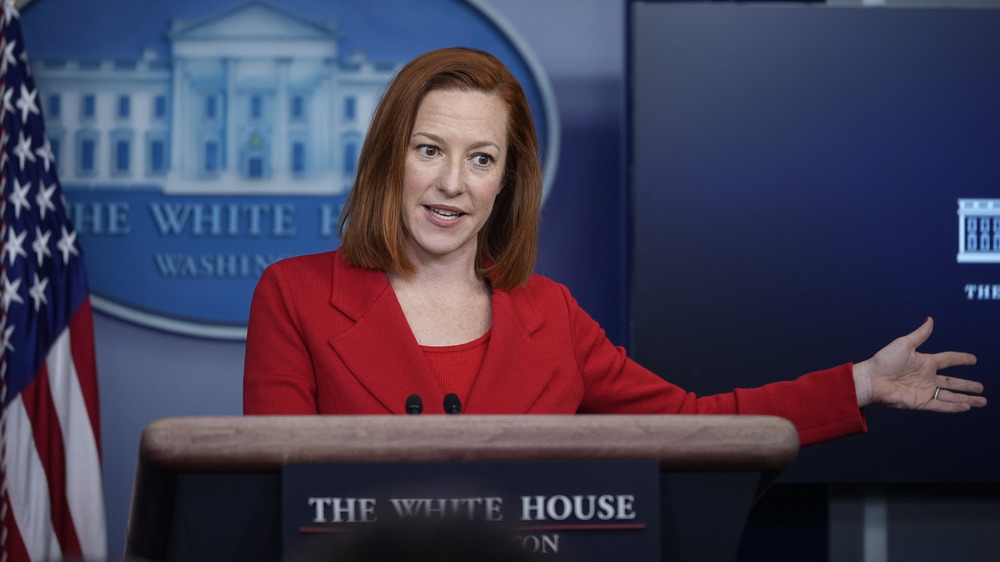 Drew Angerer/Getty Images
Although Donald Trump decided to have his name printed at the bottom of every stimulus check in 2020, President Joe Biden will not be following in his footsteps. "We are doing everything in our power to expedite the payments and not delay them, which is why the president's name will not appear on the memo line of this round of stimulus checks," Jen Psaki explained to reporters at a recent press briefing, per People.
Trump was the first president to ever have his name plastered on an IRS disbursement when he insisted that the relief checks be signed by "President Donald J. Trump," as AP News reported. "I'm sure people will be very happy to get a big, fat, beautiful check and my name is on it," Trump announced at the time. This self-promotion raised eyebrows when it was revealed that the addition of his signature would cause a delay of "several days," as IRS officials revealed to The Washington Post. Trump officials denied that the president's request slowed down any checks.
Psaki stated that these new checks would be signed by "a career official at the Treasury Department's Bureau of the Fiscal Service," per AP News. The press secretary added that Biden "didn't think that was a priority or a necessary step" and that the president's "focus was on getting them out as quickly as possible."
"This is not about him," Psaki continued. "This is about the American people getting relief."