This Princess Diana Clip Is Being Compared To Meghan Markle's Oprah Interview
Georges De Keerle/Getty Images
Prince Harry's late mother Princess Diana was brought up multiple times during his and Meghan Markle's tell-all interview with Oprah Winfrey. First, the Duke of Sussex said (via People) how "relieved and happy" he was to be there to support his wife during the sit-down as he couldn't "begin to imagine what it must've been like for [my mother] going through this process by herself all those years ago." Harry then revealed Diana's experience is one of the reasons he decided to officially step away from his royal duties in January 2020. 
"What I was seeing was history repeating itself, but... far more dangerous," he said, referring to both Diana and Meghan's challenges with their mental health. "Because then you add race in, and you add social media in." Harry went on to say that while his mom would likely feel "very angry" and "very sad" about what happened between him and his family, "all she'd ever want is for us to be happy."
He also thinks Diana saw his royal exit coming — and now, a quote from her infamous 1995 BBC interview might explain why. Keep scrolling to read Diana's comments about "strong" women like her and Meghan and why she believes they were a threat to the royal family.
Princess Diana hinted strong women create 'complications in the system'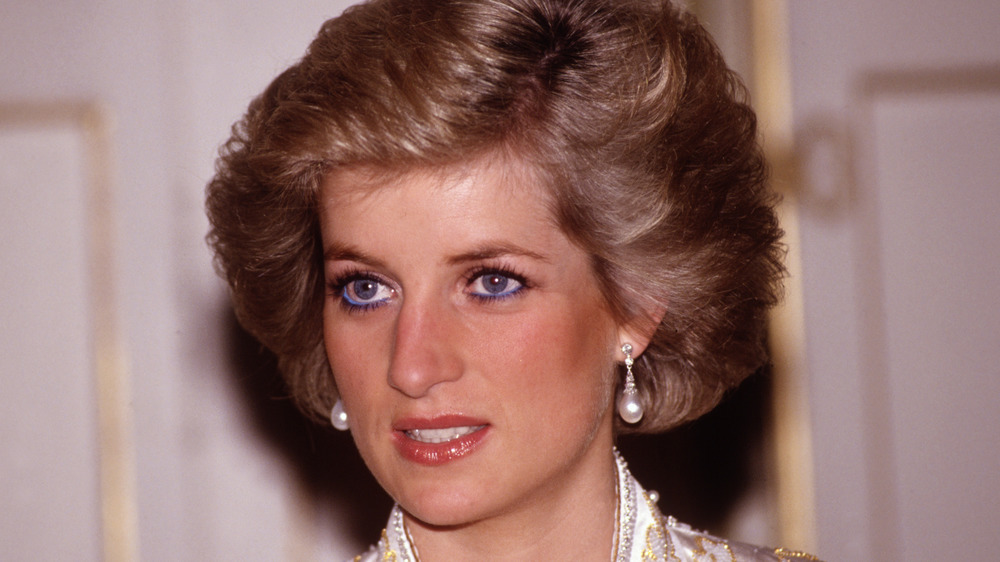 David Levenson/Getty Images
A clip of Princess Diana's BBC interview has was shared on social media and by filmmaker Ava DuVernay and is being compared to Meghan Markle's tell-all — particularly a quote in which the late Princess of Wales claimed the Royal Family feared women like her and Meghan and saw them as a "threat of some kind." When her interviewer pressed her, Diana said she believed her strength caused "confusion and fear" and that "every strong woman in history has had to walk down a similar path." She explained that people questioned, "Why is she strong? Where does she get it from? Where is she taking it? Where is she going to use it? Why do the public still support her?" 
Similar to how Meghan remarked on how excited she was to join the royal family, Diana said (per E! News) that all she wanted was to do "good" and that she wasn't "out to destroy the monarchy," despite what the tabloids reported. She also explained that she had to talk to biographer Andrew Morton, who wrote Diana: Her True Story (it was only revealed she was the source after her death) because she was "desperate" to get the truth out. Diana added, "I think I was so fed up with being seen as someone who was a basket case because I am a very strong person, and I know that causes complications in the system that I live in."