How Princess Diana Saved Harry Years After Her Death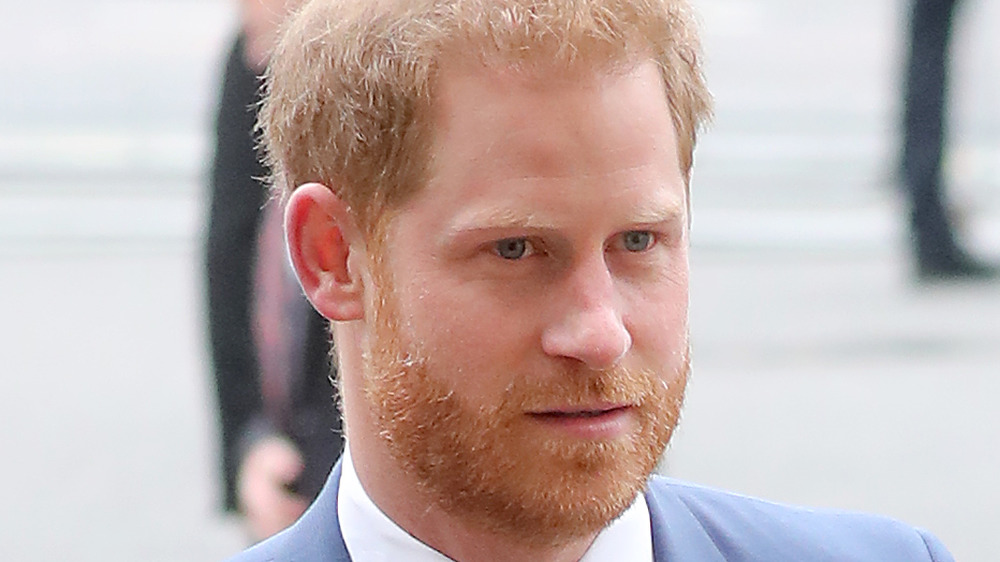 Chris Jackson/Getty Images
Prince Harry and Meghan Markle sat down with media maven Oprah Winfrey for a highly anticipated tell-all interview about their time as senior members of the British royal family and why they inevitably had to leave it behind for life in California, which they announced in January 2020.
The interview special, which aired on March 7, 2021, during CBS primetime, was chock-full of jaw-dropping accusations and tearful revelations from the Duke and Duchess of Sussex. Yet, one of the most heavy aspects of the two-hour conversation was how details of their royal life eerily mirrored that of Prince Harry's late mother, Princess Diana.
In a 1995 televised interview with journalist Martin Bashir, three years after her divorce from Prince Charles in 1992, Princess Diana disclosed her own issues with post-natal depression, self-harming, and bulimia, according to the BBC. She was also constantly hounded by the press, which contributed to her fatal car crash in 1997, as reported by The Washington Post.
Because of a lack of support from the royal family and a need to get away from the U.K. tabloids, Prince Harry told Oprah (via Marie Claire), the Duke and Duchess left royal life last year, but their endeavor would have been impossible were it not for Princess Diana's help.
Prince Harry was financially cut off from the royal family in 2020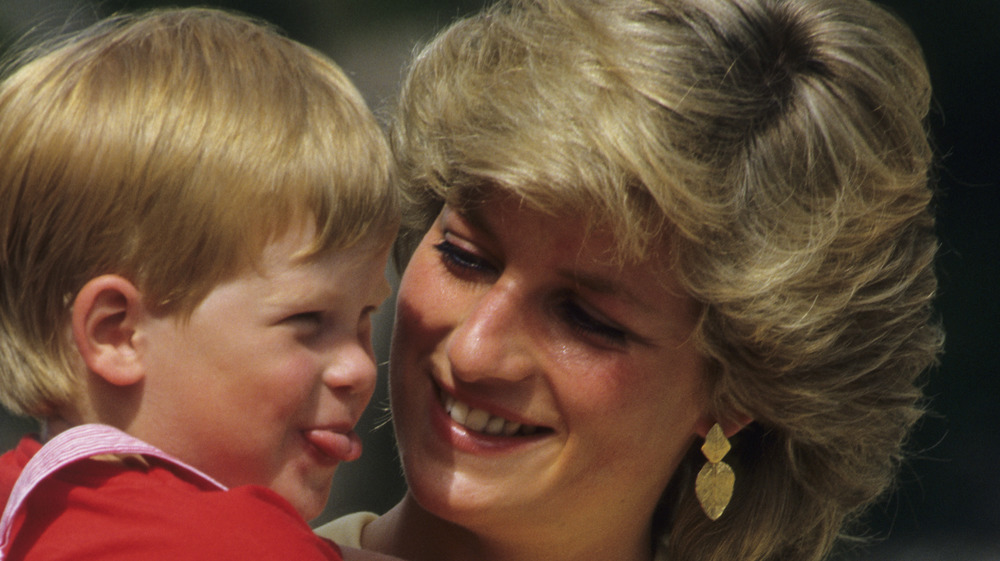 Georges De Keerle/Getty Images
Princess Diana is still protecting her son (and his new family) all these years later. During the historic interview, Prince Harry admitted to Oprah (via Elle) that the royal family had cut him off financially. "My family literally cut me off financially, and I had to afford security for us," he said. "In the first quarter of 2020, but I've got all my mom left me and without that, we wouldn't have been able to do that."
Prince Harry and Prince William were left about £6.5 million when their mother died, according to The Telegraph. Since then, the money was invested and gathered interest, providing Prince Harry with a sum around £10 million, which he was able to access on his 30th birthday. It's with this financial support that he was able to move his family to the U.S.
"I think she saw it coming and I certainly felt her presence throughout that whole process," Harry continued to Oprah about his mother. "I'm just really relieved and happy to be sitting here talking to you with my wife by my side because I can't begin to imagine what it must've been like for her going through this process by herself all those years ago. Because it's been unbelievably tough for the two of us, but at least we have each other."