Taylour Paige Dishes On Boogie - Exclusive Interview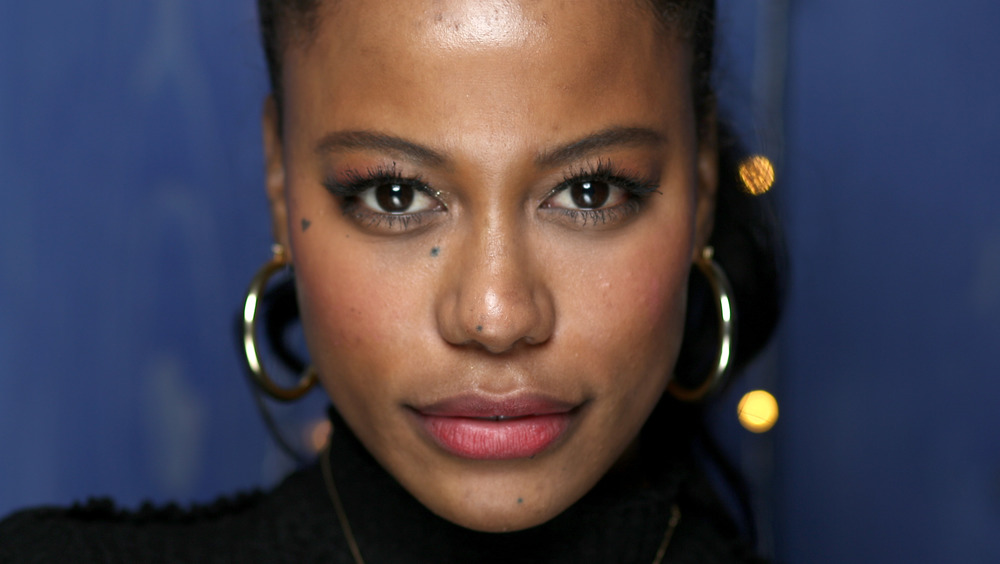 Rich Polk/Getty Images
Taylour Paige has worn many hats as both a trained dancer and actor. She came to slay as Hit the Floor's Ahsha Hayes in the b-ball dance team show; she flaunted her sassy and sensual sides in Ma Rainey's Black Bottom; and she found a medium between the two as Eleanor in writer Eddie Huang's directorial debut Boogie. She also portrays the party girl heroine-slash-titular-character in A24's absolutely buzzworthy upcoming film, Zola.
Clearly, Paige has already begun to establish herself as an actor with range, not to mention an impressive list of collaborators. In an exclusive interview with Nicki Swift, she was extremely gracious while discussing both her most recent role and her past work, and how she hopes to continue being a conduit for meaningful stories like the one told with Boogie.
In the hoop dreams origin story, Paige takes on the facade of a high schooler romantically involved with a budding Asian American basketball player, but, as the 2021 Golden Globes — which happened the evening before we spoke — revealed: diversity still has a ways to go with that particular award show. We talked about representation, working with the late Chadwick Boseman, and more.
Taylour Paige admires Chadwick Boseman as much as we do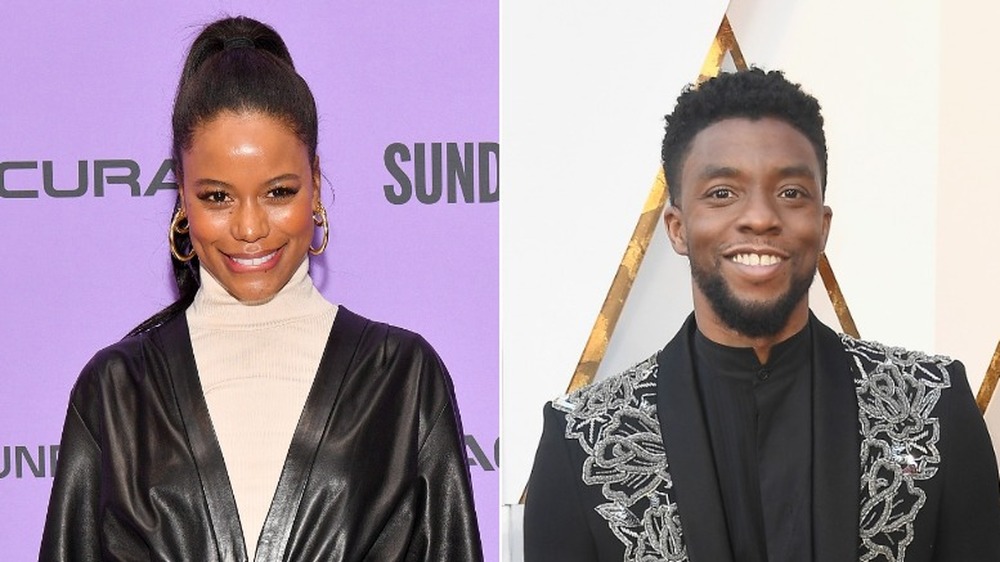 Dia Dipasupil, Frazer Harrison/Getty Images
You've had a busy year between Boogie, Zola, and Ma Rainey's Black Bottom which got a lot of love at the Golden Globes, including Chadwick Boseman's win. What was it like working with him in one of his last roles and on such an acclaimed film?
Pretty incredible; I can't still wrap my head around it. I just feel incredibly lucky and blessed that I got to share space with him and learn from him, and knowing he was bowing out in the greatest performance of his life, both inner and outer. He was such a gentleman, and was so available to be of service to the truth of our ancestors, these people we played. It was magic; a gift.
Yeah, it was a great film, and really glad he's getting that recognition for it, too.
Me too. Thank you.
Taylour Paige understands the importance of representation in Boogie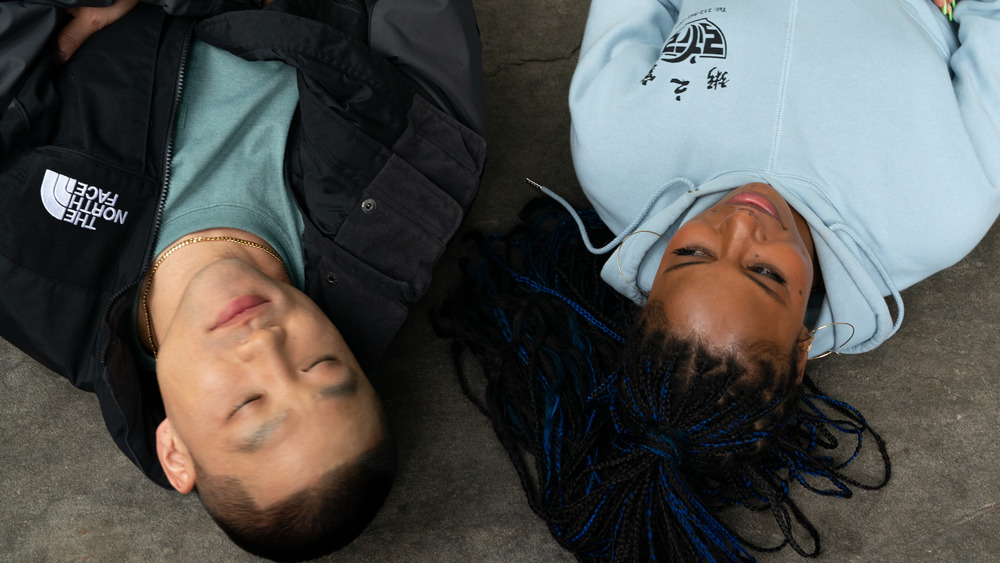 Nicole Rivelli / Focus Features
In Boogie, your character is really not the typical sports movie girlfriend which I love. She really has her head on her shoulders. Did you relate to her approach to life?
Eleanor is who I wish I could be when I was that age. She's self-possessed, assertive, direct. She has self-worth. I think, when I first got asked to do the movie, I was like, "There's no way I'm playing a high schooler." Then I have this... I wish I could go back to school, because with what I know now, I would just relax, and enjoy it, and be a kid. So no, I don't, but she's who I aspire to... I mean, well, now, but back then? No. At 17, no. Super insecure, auditioning for my personality. Sad, sad girl, hormonal. So I think Eleanor [is] very protective, she cares deeply, but she's very protective ... She's discerning with who deserves to know her.

It's still unfortunately rare to see an Asian and Black romantic leads in a movie like in Boogie. Do you think we're making a shift towards that in Hollywood? What was it like making a romance with that kind of a representation?
I thought it was dope. I mean, I hope so. We're having this conversation around the Golden Globes again; it feels kind of like Groundhog's Day, but of course. I do this because I hope I can be a part of breaking a ceiling and bridging a gap, and hopefully being an actress who can exist, and be a blank canvas, and tell stories because I like them. But it was cool, it was dope. I grew up watching Romeo Must Die. It's beautiful and I was happy to be of service to this story, of Eddie's story. We shot in New York, that's a dream.
I think it's so interesting. I feel like we have a lot of luck [during the week of Boogie's release], because [March 1] is Eddie's birthday, but the movie comes out Friday [March 5 which is] my aunt's birthday, who passed away, but I know she's working on the other side, making sure we get our love. It just feels like, with everything going on, [the movie is] real and raw, but it's still uplifting. It's a coming of age. I feel like it very much serves as a sense of unity ... You can see yourself in Boogie, you can see yourself in Eleanor, you can see yourself in Monk, you know.
Boogie is now playing in select theaters.