Inside Ivanka Trump's First Public Appearance Since Leaving The White House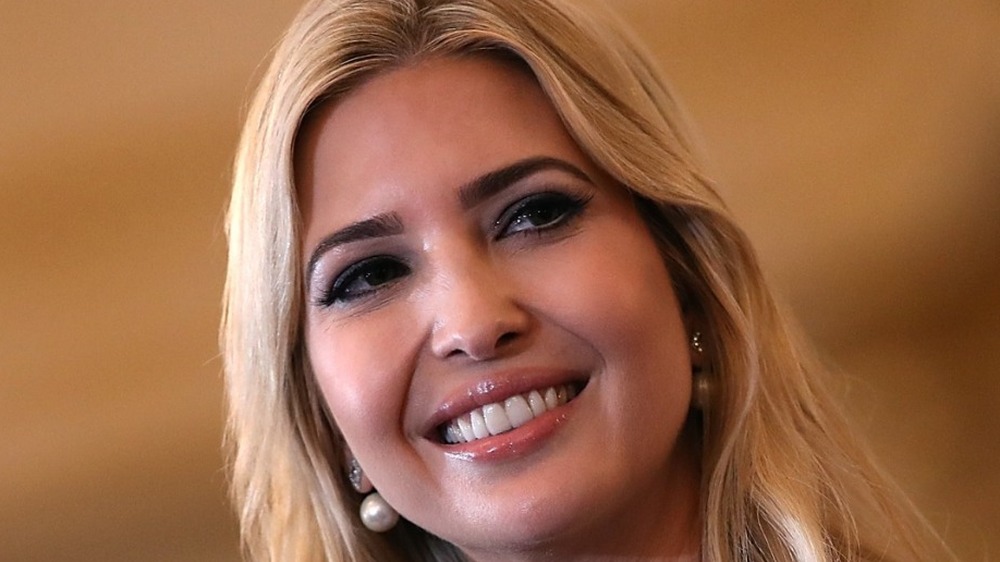 Win McNamee/Getty Images
Ivanka Trump, her husband Jared Kushner, and their family have spent most of their time in Miami, Florida, after leaving The White House. The daughter of former President Donald Trump made a public appearance on March 9, 2021 — her first since leaving the White House, according to People.
Ivanka's first official public appearance turned heads and created headlines because the former first daughter has been keeping a low profile and relaxing with her family in Florida since leaving Washington, D.C. Ivanka and Jared will reportedly live in the Miami area long-term, and even bought land in one of the area's most exclusive neighborhoods called the "Billionaire's Bunker" by locals.
The neighborhood that Ivanka and Jared will call home is Indian Creek Island, a gated community with its "police force and an armed marine patrol that circles the island 24 hours a day," according to Town and Country. All 30 homes on Indian Creek Island are waterfront houses, and the Kushners won't be the only famous members of the community; Tom Brady and Gisele Bündchen also purchased a home there.
So, what was Ivanka's official first public appearance after leaving D.C.? Did she go to the beach or have lunch with some of her future neighbors? It turns out that Ivanka's outing was more focused on community service.
Ivanka Trump helped others during her first public appearance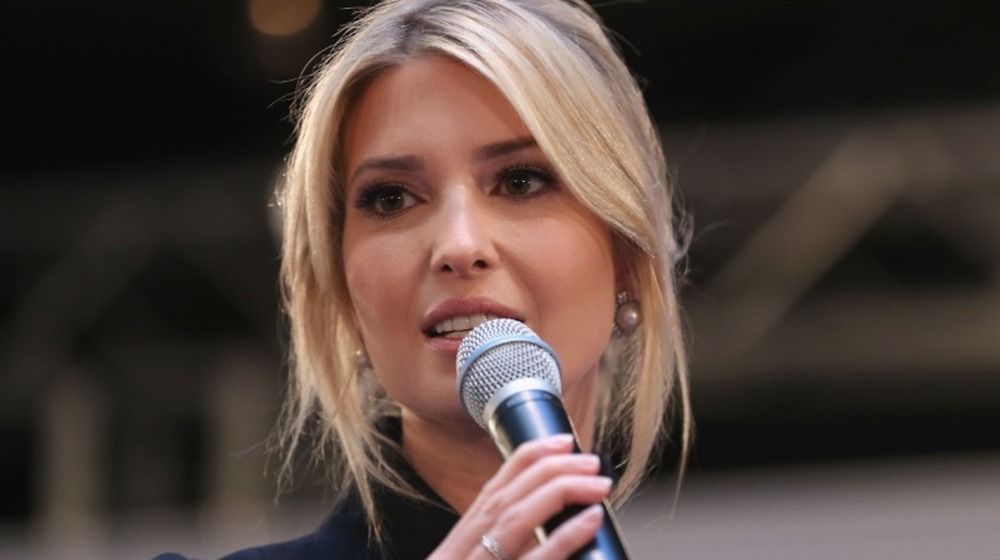 Alexandra Beier/Getty Images
According to People, Ivanka Trump made her first public appearance after leaving the White House by delivering food to people in need in Apopka, Florida, on Mar. 9, 2021. The daughter of former President Trump joined the former president's spiritual adviser Pastor Paula White and other volunteers to box up and distribute food for a local Farmers to Families Food Box event.
A source close to Ivanka told People that the former president's daughter and Pastor White's volunteer group "contributed to a distribution of over 1,300 boxes" in the area. After the former first daughter was finished volunteering at the Farmers to Families Food Box event, People reported that Ivanka delivered food boxes to the homes of those who could not attend the event, and then delivered more to "The Lifeboat Project, a local shelter for survivors of human trafficking." 
The Lifeboat Project appreciated Ivanka's visit, posting on Facebook: "Human Trafficking is a crime against humanity and that alone stands above politics. Today was a beautiful day to put politics aside at The Lifeboat Project and let faith and truth be our topic of connection. It appears Ivanka is keeping busy and helping her new community!