The Truth About Jared And Ivanka's New Life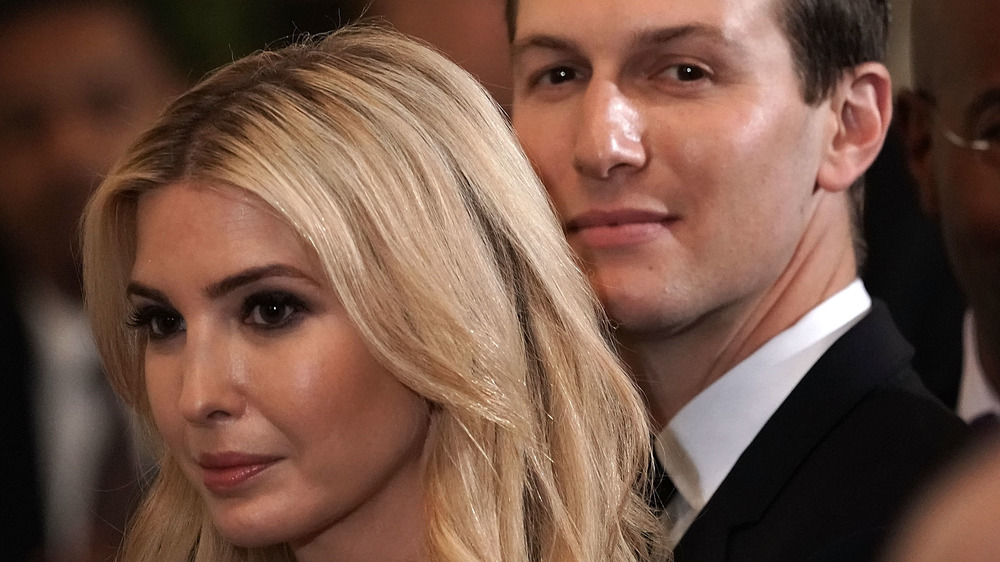 Alex Wong/Getty Images
Now that her father is no longer the president of the United States, it looks like Ivanka Trump and husband Jared Kushner's future plans are somewhat in flux. There have been plenty of rumors floating around, including the possibility that Ivanka might run for office herself. And now that these two have left their high-profile advisor jobs at the White House, the American people cannot help but wonder about what they are doing these days.
Neither of said members of the former president's family received one of the much-discussed 11th hour pardons, so are they gearing up for some kind of legal battle? And are the rumors true? Is Ivanka really working on getting her future political career off the ground? Wait — does Jared even have a job?
The couple has not been much in the public eye since they retreated to their new home in Florida, but if the recent photos are to be believed, they certainly look like they are feeling good and living their best lives.
Jared Kushner and Ivanka Trump recently moved to a neighborhood called 'Billionaire Bunker'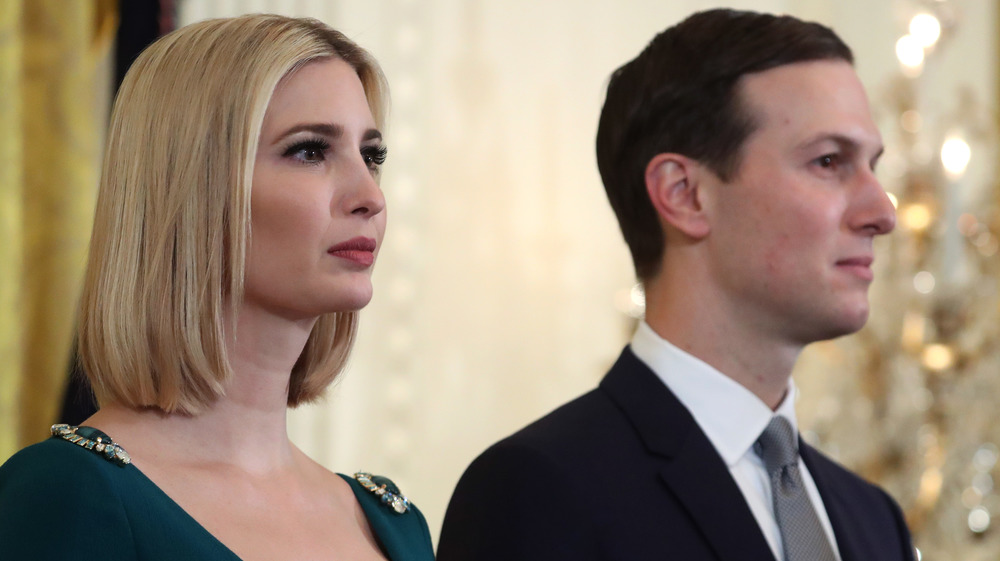 Mark Wilson/Getty Images
Recently published photos in The Daily Mail show Ivanka Trump and Jared Kushner enjoying the Florida weather with their kids, relaxing on the beach and buying ice cream. The former first family has moved into their new $32.2 million home in an exclusive enclave in Miami-Dade county, Indian Hills Country Club, known colloquially as "Billionaire's Bunker," Forbes reported, and now count seven-time Super Bowl winner and noted MAGA fan, Tom Brady and wife Gisele Bündchen as their neighbors.
But, despite the laid back family snapshots, rumors are already swirling that the couple has not been welcomed with completely open arms by their new community. Unnamed sources close to Ivanka and Jared reportedly told outlets, including Vanity Fair and OK!, that Miami-Dade, as a pretty liberal area, is unlikely to receive Trump family members warmly.
Though Jared's brother Josh and wife Karlie Kloss also live nearby, Kloss did throw some light social media shade at her sister-in-law recently, so who knows how well the families actually get along. But what does this mean for their rumored political futures? So far, it's anyone's guess.