What Abira Greene Did To Help Cope With The Loss Of Minnie - Exclusive
Season 6 of Little Women: Atlanta, which premiered on Lifetime in January 2021, is unlike any other season in years past. The women aren't just navigating typical reality TV drama, like breakups and frenemy feuds. They're dealing with serious issues — from the coronavirus pandemic and the Black Lives Matter movement to the unexpected death of their castmate and friend, Ashley "Minnie" Ross.
Prior to Season 6, Ms. Minnie embarked on a path to a healthier lifestyle following her congestive heart failure diagnosis, which in turn, inspired her castmates to do the same. Then, in April 2020, the reality star sustained fatal injuries from a head-on car crash. Though the aftermath of her death plays out on screen, the women are still reeling from their friend's death now that the cameras have been turned off.
In this exclusive interview, Little Women: Atlanta star Abira Greene opens up about how she's coping with the loss of her close friend.
Abira Greene is forced to re-live Minnie's death with Season 6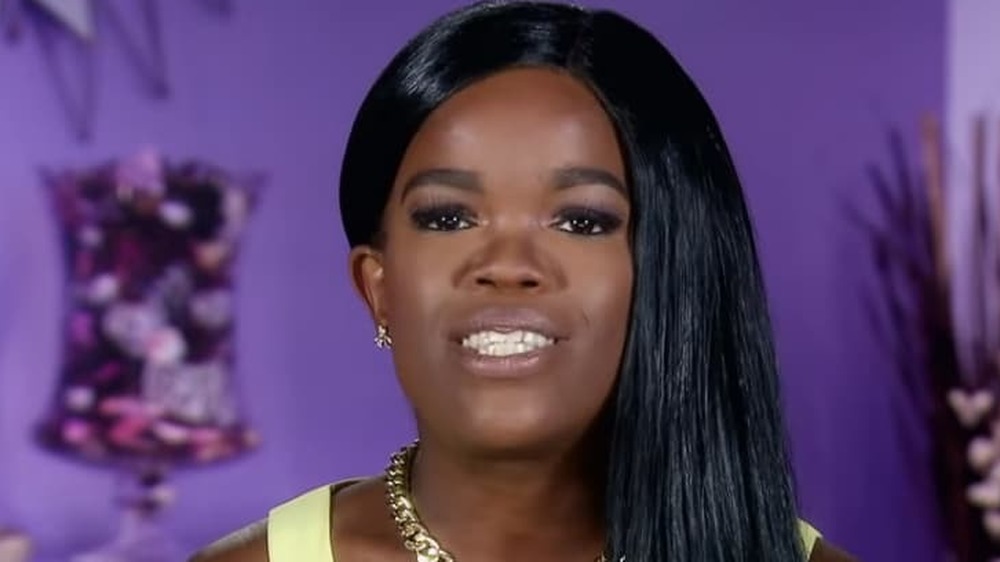 Minnie Ross' death came at an already difficult time for the cast. According to Atlanta Magazine, the week of the accident, coronavirus hospitalizations in Georgia topped 4,000, with more than 21,000 confirmed cases statewide. Unemployment soared with more than a million people filing in the state that month, and Governor Brian Kemp enacted strict social distancing laws that consequently limited the number of funeral services. 
Abira Greene's career as a musician came to a halt as music venues across the country shuttered, and she was left to homeschool her four children. Like many Americans who lost loved ones during the pandemic, the star was left to deal with her grief in isolation."It's been rough, because her death came along with the pandemic, and then me having four kids in the house all day, schooling them virtually, so it was a lot for me," she told Nicki Swift. "I've had my ups and downs, I would say that, this season, especially after Minnie's death."
Though the cast of Little Women: Atlanta has come a long way since the tragic events of Season 6, Abira admits that their choice to air their lives on television has, in a way, forced them to relive it. "As far as coping, it's one day at a time because we're now seeing her for the first time, since she passed away, on TV," she said. "So it's a lot for us."
Abira Greene turned towards music to help her cope
In the wake of Minnie Ross' death, Abira Greene coped by staying productive. Though she couldn't play a concert, she could still hop in the studio. In fact, at the time of the interview, Abira admitted she was just about to have a session with her producer and on-again, off-again boyfriend Bumpman. As of this writing, the reality star's working on her brand new album, but she's already created one of the most important singles. 
"Don't Give Up," which she'll debut during Season 6, was partly inspired by Minnie's death and partly inspired by the wild direction her life took after she signed on to be a full-time member of Little Women: Atlanta. "It's a really great song," Abira told Nicki Swift. "It goes along with my transitioning onto the show, and just how I see things after the pandemic, and Minnie's death, and just a lot of things that I've experienced during that time last year. So yeah, it's going to be lit."
Season 6 of Little Women: Atlanta is currently airing on Lifetime.