The Real Reason Tom Brady's New Post Has Fans Celebrating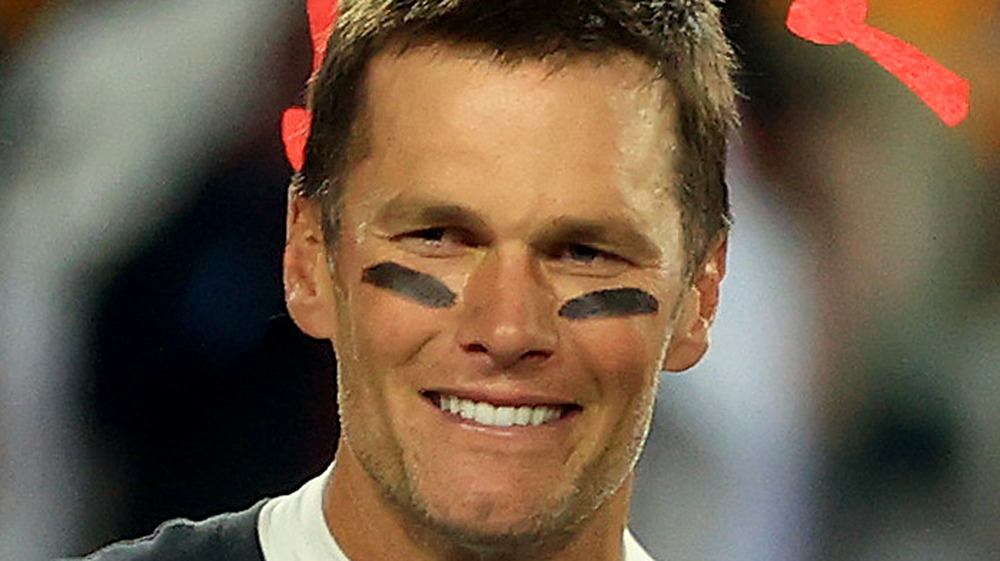 Mike Ehrmann/Getty Images
It's a sad day for Patriots fans, but seemingly a great day for those rooting on the Tampa Bay Buccaneers. In March 2021, NFL quarterback Tom Brady agreed to an extension of his contract with the Tampa Bay Buccaneers, per TMZ. Although the team hasn't released many details as of this writing, ESPN's Adam Schefter revealed that Brady would sign a new four-year extension that will become a one-year extension due to voidable years on the contract. The new contract will bond Brady to the team until 2022, per ESPN.
Brady took to Instagram to confirm the news, sharing a picture of himself signing the new contract. "In pursuit of 8...LFG @buccaneers we're keeping the band together," he wrote, proving that he wants another Super Bowl victory. The Buccaneers also shared the photo on their official page, accompanied by a video of the quarterback running the field during Super Bowl LV in February 2021. Although some Patriots fans are sad to know he's not coming back any time soon, others are celebrating the bigger picture of what's to come with Brady's contract extension. Here's why.
Tom Brady is looking forward to winning his eighth Super Bowl title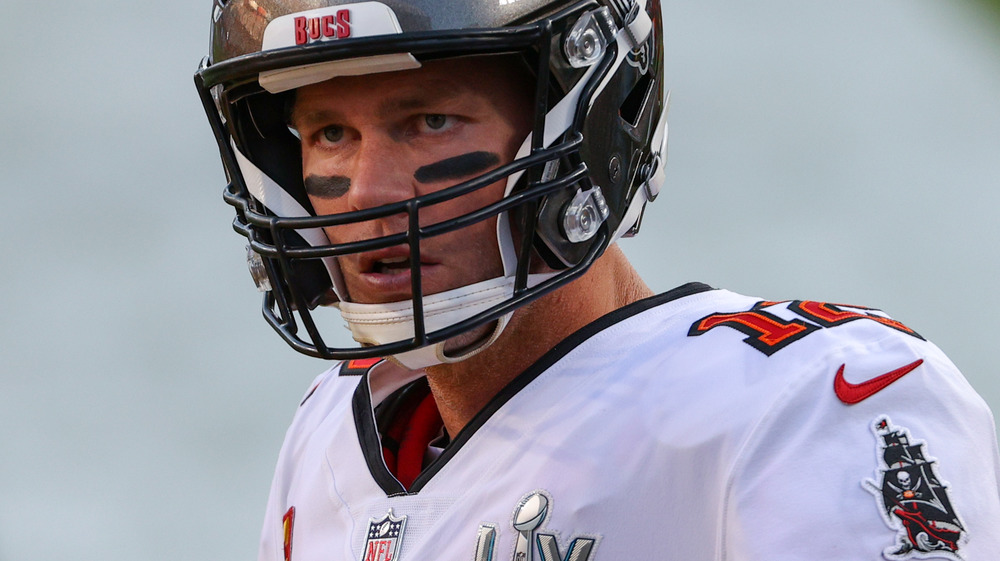 Patrick Smith/Getty Images
Within his first year on the Tampa Bay Buccaneers, Tom Brady led the team to their second championship win since 2003, per Britannica. As a result, the star quarterback won his seventh Super Bowl championship with the team in February 2021, scoring 40 touchdowns and throwing 4,633 yards during the season, per TMZ. Clearly, Tom Brady doesn't have much to prove, and his impressive skills have led him to extend his contract with the Tampa Bay Buccaneers. Brady, who is already the oldest player to earn a championship win at the age of 43, is signed to play with the team until approximately age 45.
Super Bowl LV marked Brady's first time entering the Super Bowl as a Buccaneer out of his 10 times playing in the annual event. Previously, the athlete played for the New England Patriots for two decades before joining the Buccaneers in March 2020, per Sporting News. Although Patriot fans are sad to see their famed star player no longer on the team, they seem to be happy for Brady's newest accomplishment. One Brady fan tweeted, "4 more years of Tom Brady?! (Still wish he was on the patriots) but hell yeah!" Another wrote, "Tom Brady vs Cam Newton in Gillette Stadium will be 90% Patriots jerseys and 90% cheers when the Buccaneers score." Seems about right.