The Most Expensive Super Bowl Ring Of All Time Cost More Than You Think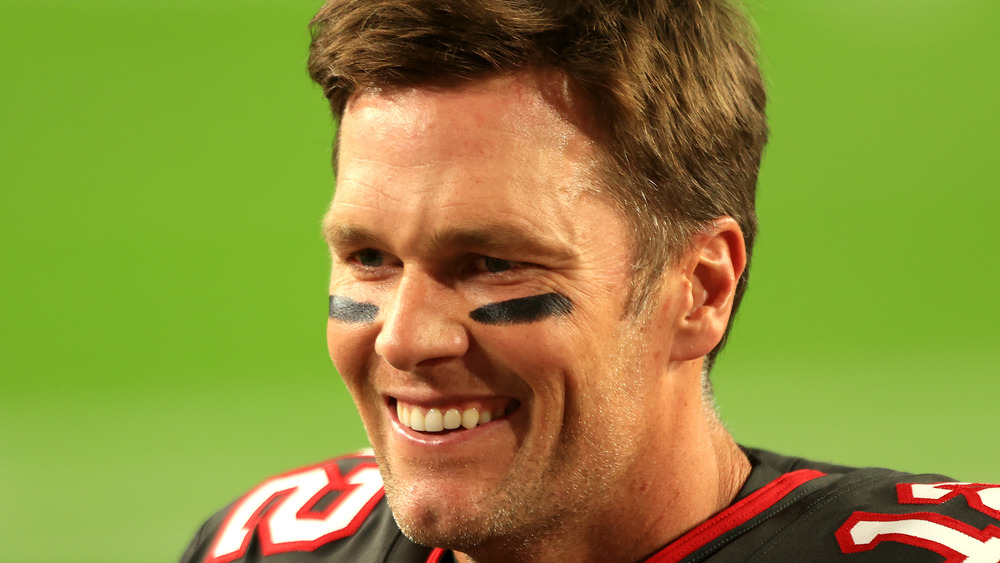 Mike Ehrmann/Getty Images
Diamonds may be a girl's best friend, but for NFL players, who covet the sparkling bauble that is the Super Bowl championship ring, it looks like they have their own (very) close pal. The famously ostentatious pieces of finger jewelry always consist of gold, diamonds, sapphires, and rubies, as Jostens' vice president, Chris Poitras, told Fox Business in 2021— although, as Jostens told the news outlet in 2020, the 2010 Green Bay Packers were the one exception. That team chose to set their diamonds in platinum instead. Per Fox Business, Jostens has manufactured 36 of the 54 rings for the championship game, from the Kansas City Chiefs' first ring in 1969 to the one they wore after winning Super Bowl LIV. Each one is custom-made to reflect the story of the team that earned it.
For example, as Yahoo! Finance reported, the 1972 Miami Dolphins requested 17 diamonds on their ring in honor of their 17-0 record that made them the only undefeated team in NFL history. The New England Patriots gave a nod to their overtime victory over the Atlanta Falcons in Super Bowl LI, selecting 283 diamonds for their ring given that they had rallied after being down 28-3. 
The Chiefs, the 2020 champions, had a whopping total of 10.85 carats on their ring, per Fox Business, which boasted 255 diamonds and 16 rubies to represent their six playoff showings and 10 division titles under head coach Andy Reid. Was their ring the most expensive to date, though?
The Denver Broncos' Super Bowl 50 ring cost over $30,000
According to TMZ, Kansas City Chiefs practice player Mike Weber's ring was bid upon in an online auction for — get ready for it — $70,000 in November 2020 (the opening bid was $35,000). As TMZ noted, in addition to the 255 diamonds and 16 rubies that upped such a piece of jewelry's value, the bling also contained the name, player number and signature of Weber, as it does for each player's ring. 
If we are talking about the most expensive Super Bowl ring as purchased by the NFL and its teams, however, that title rests on the heads of the 2016 Denver Broncos after their Super Bowl 50 victory over the Carolina Panthers. The Broncos' championship jewelry cost $37,000 apiece, according to Yahoo! Finance, of which the brunt of the price rested on the team itself. (Per Yahoo! Finance, the NFL only pitches in $5,000 per ring!)
With the average engagement ring in America valued at around $5,000, according to The Knot, most of us can unfortunately only imagine the marvelous details that must go into a Super Bowl ring.