The Truth About Dan Rather's Relationship With Donald Trump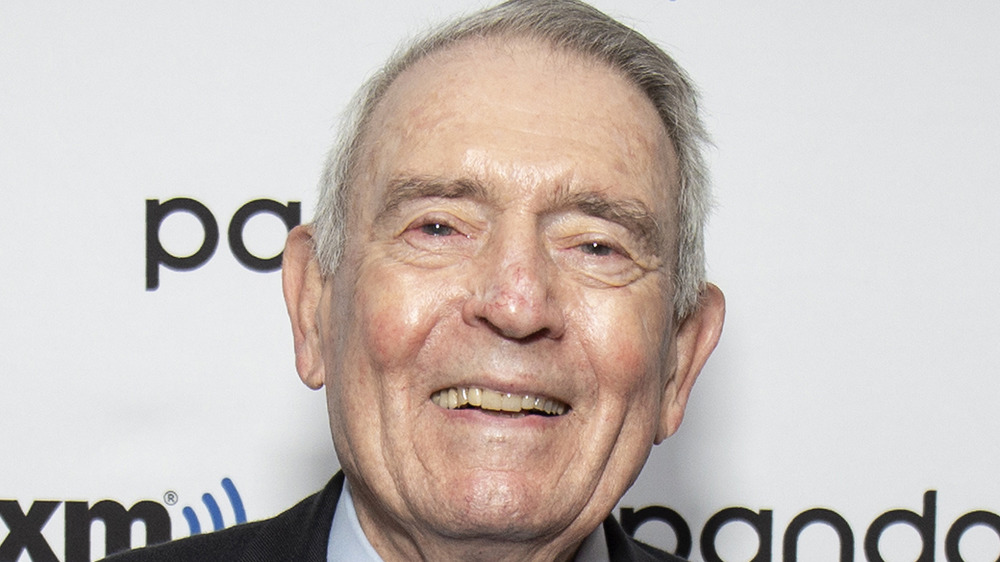 Santiago Felipe/Getty Images
Dan Rather and Donald Trump are not on the greatest of terms these days, but things weren't always so icy between them. At one point in time, they were apparently pretty chummy.
As we all know, things change, and that's what happened when Trump began to consider a run for president back in 2000. The dynamic between these two reportedly cooled after Rather sat down with Trump for a 60 Minutes II interview. Let's just say that the TV spot did not paint Trump in the best light. The interview made it seem like the controversial business tycoon was running for president to focus on "selling condominiums and golf course memberships and trying to elevate his brand," reported People.
Trump wasn't pleased, and he let his voice be heard. Since Twitter was not around back then, he reportedly tore into Rather over the good old fashioned telephone. Rather told People that Trump "hated everything about it, and he let me know in one of those phone-pulled-away-from-your-ear type of situations." Rather apparently didn't flinch. He'd anchored the CBS Evening News for decades, so this wasn't the first time someone had an issue with him. 
Rather claims Trump "has said not a word to me since then," but the legendary journalist has had plenty to say about the former president. 
Dan Rather used to respect Donald Trump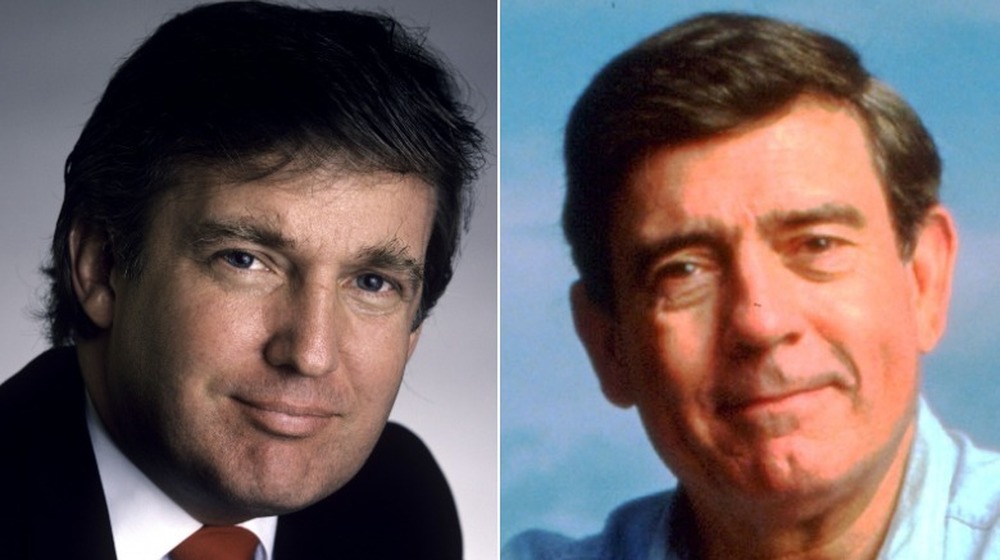 Joe Mcnally, Pam Francis/Getty Images
After his controversial exit from CBS in 2006, Dan Rather began to more openly share his opinions on the people and policies shaping current events, and that includes his scathing assessments of Donald Trump's presidency. At this point, it's hard to believe these two men used to get along just fine.
"Bromance" isn't the word to describe Rather and Trump's once-friendly relationship, but you could say they ran in the same circles. As Trump began snapping up real estate in the 1970s, Rather was closing in on the coveted anchor post on the CBS Evening News. Both men were reportedly members of the New York Police Athletic League board. "I was rather impressed with [Trump]," Rather told People. "...He worked. He did use his celebrity for the charity — not to get his name on the board and forget it."
Rather definitely doesn't think highly of the Trump brand these days. He's repeatedly slammed — and poked fun at — the former president's handling of the coronavirus pandemic, suggesting Trump takes no responsibility for negative situations but wants all the credit for positive developments. "Trump would put his name on the vaccine syringes if he could," Rather tweeted in March 2021, "but all the Trump syringes were allocated for bleach injections."
Only time will tell if these two sit down again — on or off camera — to talk it out. Now that Trump isn't active on Twitter, there should be plenty of time for conversation at his Mar-a-Lago resort.