Sharon Osbourne Apologizes After Defending Piers Morgan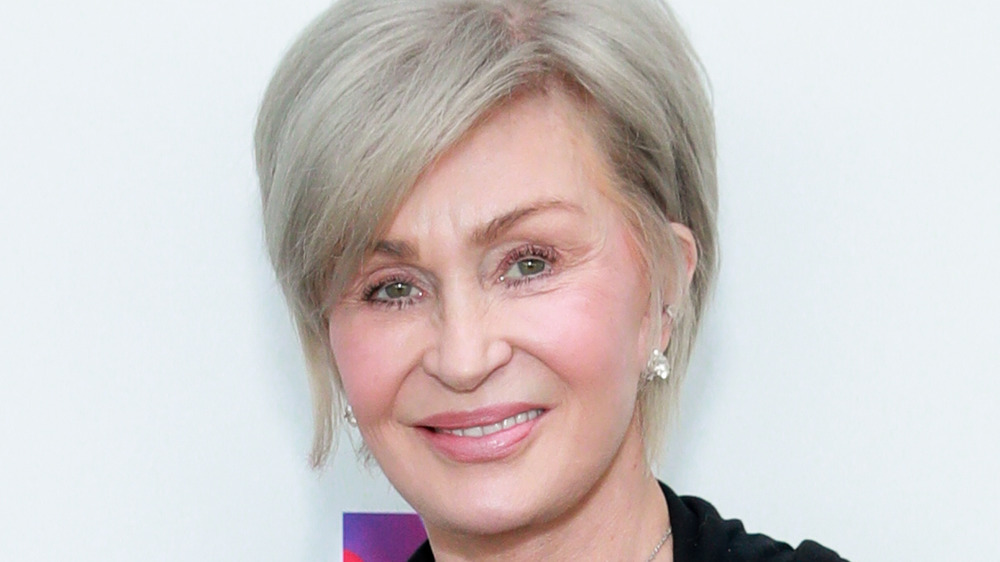 Rich Fury/Getty Images
The Talk host Sharon Osbourne is apologizing after defending fellow TV news personality Piers Morgan over choice words he made about Meghan Markle following her highly-publicized interview with Oprah Winfrey. Millions tuned in to watch Markle, Prince Harry, and Oprah's chat in early March 2021, including Morgan, who was decidedly not impressed by the royal family outsiders. 
"Never have I watched a more repulsively disingenuous interview," Morgan wrote in an op-ed for the Daily Mail. He said Meghan delivered "the acting performance of her life, with every word, every facial expression carefully planned and choreographed. In fact, [if] it's not late, someone should nominate it for the Oscars."
Morgan attracted a lot of ire over that scathing assessment, with many calling him racist. Osbourne initially appeared to champion Morgan's views — or at least his right to express them. "I am with you. I stand by you. People forget that you're paid for your opinion and that you're just speaking your truth," she tweeted. 
That didn't sit well with the public, either, and it fueled a tense exchange with Sheryl Underwood, Osbourne's co-host on The Talk. "I very much feel like I'm about to be put in the electric chair because I have a friend, who many people think is a racist, so that makes me a racist?" Osbourne said, before launching into a profanity-laden and tearful defense. 
It seems Osbourne may now regret her fast fingers and passionate support for Morgan. Keep reading to find out where things stand now.
Piers Morgan says Sharon Osbourne was 'shamed & bullied'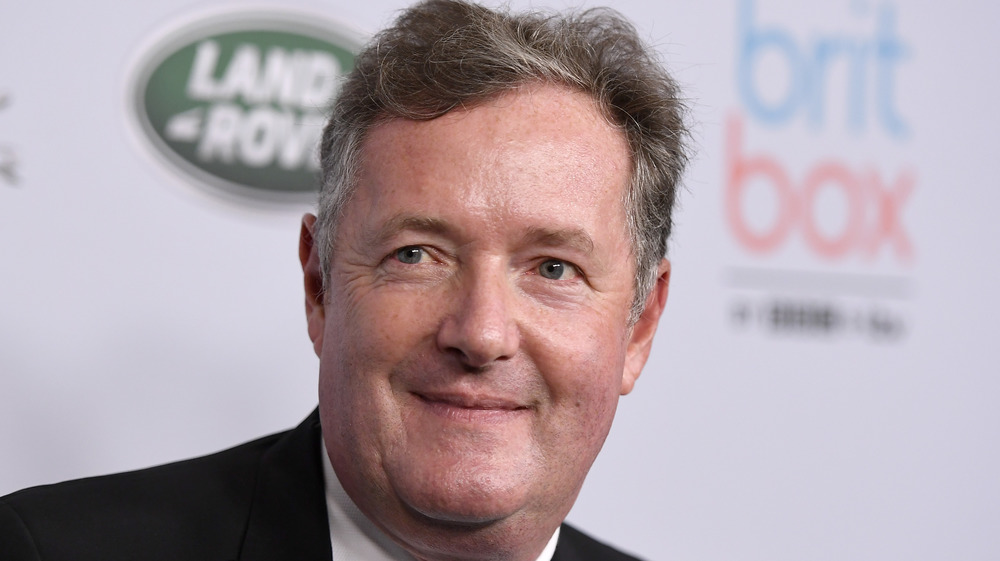 Frazer Harrison/Getty Images
Sharon Osbourne may regret ever getting involved in the ugly situation surrounding journalist Piers Morgan and Meghan Markle. 
Osbourne's initial defense of Morgan prompted a highly-charged discussion on her own show, The Talk, and now Osbourne is issuing an apology over her passionate reaction to it all. "I panicked, felt blindsided, got defensive & allowed my fear & horror of being accused of being racist take over," Osbourne tweeted. She made it clear that she "will always support freedom of speech" but does not "condone racism, misogyny or bullying."
Morgan, meanwhile, is not taking back anything he said about Markle. In fact, he retweeted Osbourne's statement, claiming she was "shamed & bullied into apologising for defending me against colleagues accusing me of racism because I don't believe Meghan Markle's bullsh*t." Morgan asserted that he's the one who deserves an apology. 
In the midst of the Markle backlash, Morgan walked off the set of Good Morning Britain, and although he's reportedly not returning to the show, he doesn't seem to be in bad spirits. According to Page Six, Morgan "thrives on the uproar," and all this negative attention actually helped me finally reach one of his professional goals — beating BBC Breakfast in ratings. "On my last day, we did it," he tweeted. 
If all else fails, perhaps Osbourne and Morgan can team up for their own talk show.