Piers Morgan Is Thrilled With The Last Day At His Former Job. Here's Why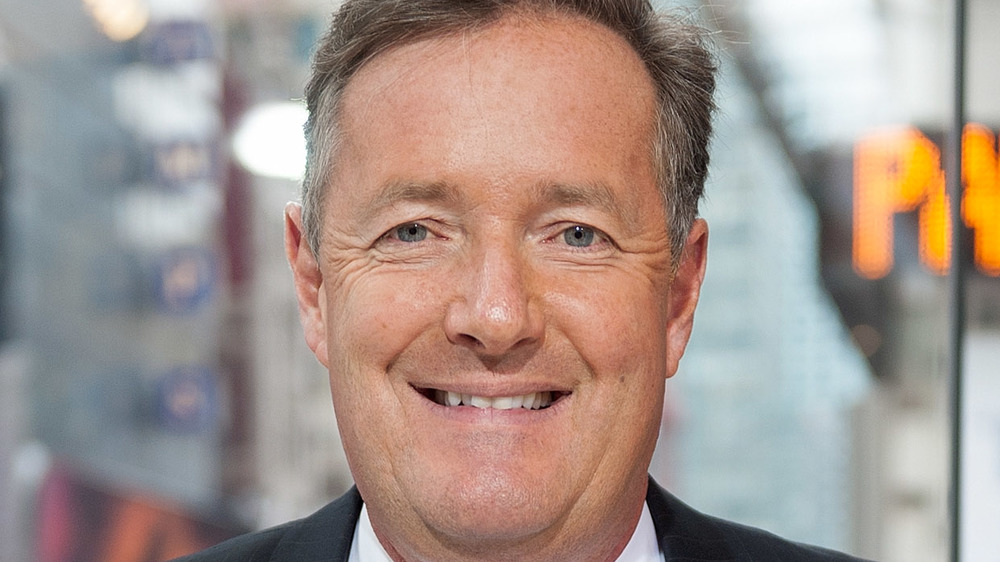 D Dipasupil/Getty Images
Piers Morgan doesn't seem too upset with being out of a job. The host who made disparaging comments about Meghan Markle's mental health and ideations of suicide on Good Morning Britain on March 8, 2021 then quit the show after clashing with a co-star on air. The dramatics happened when Morgan's co-star and weatherman Alex Beresford on the show called him out for "trashing" Meghan after her joint interview with Oprah and husband Prince Harry. "I understand that you've got a personal relationship with Meghan Markle, or had one, and she cut you off," Beresford confronted Morgan the next day (via Daily News). "She's entitled to cut you off if she wants to. Has she said anything about you since she cut you off? I don't think she has, but yet you continue to trash her."
Morgan's comments were so offensive that the U.K.'s Office Communications received over 41,000 complaints from viewers. Not only were viewers angered by his comments, but several staff members on Good Morning Britain were too, and filed complaints to management before Morgan quit the show, as per The Guardian. However, Morgan seems to have had the last word about the situation and he's pretty happy about it. Find out what he said below.
Piers Morgan reached his goal of beating a rival show in ratings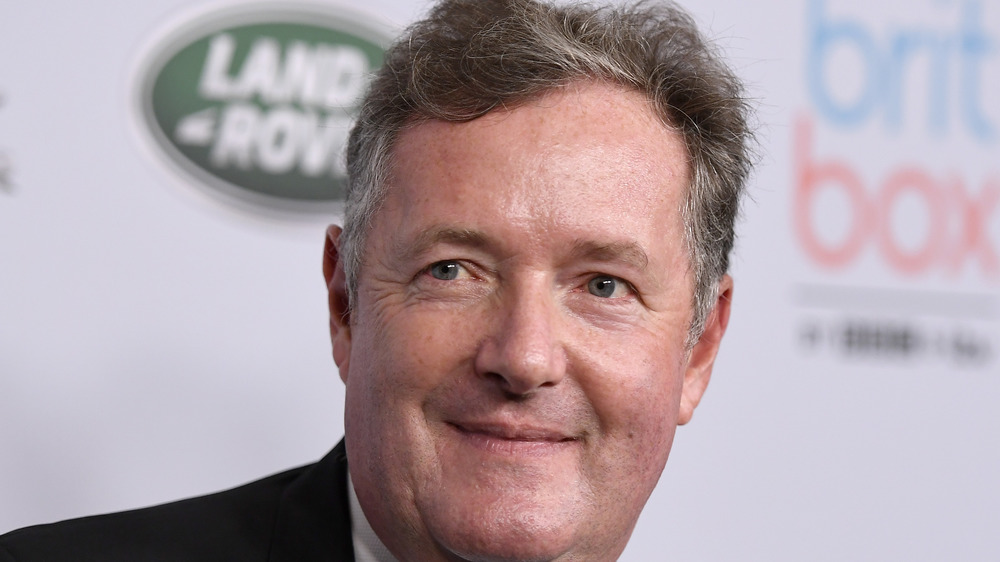 Frazer Harrison/Getty Images
Piers Morgan was happy that his final episode and exit on Good Morning Britain garnered so much attention because it meant he was a ratings win. "I had one goal when I joined @GMB- beat @BBCBreakfast in the ratings. On my last day, we did it. That was down to the hard work & dedication of the whole team," Morgan tweeted on March 11, 2021. "They don't all agree with me, some don't even like me, but we were a team..and we won. Thanks guys. I'll miss you."
According to Deadline, Morgan's final appearance on ITV'S Good Morning Britain drew in 1.29 million viewers in the UK. The episode may be a record for the network since its launch in 2014, beating out BBC Breakfast, which was seen by 1.25 million people. Morgan boasted about the stats in another tweet, writing, "Good Morning Britain beat BBC Breakfast in the ratings yesterday for the first time. My work is done."
Morgan has yet to reveal his career plans moving forward, but he did write on Twitter that he's going to "spend more time with his opinions," so we'll have to see if he keeps to his word.