Royal Expert Explains Piers Morgan And Meghan Markle's Messy Relationship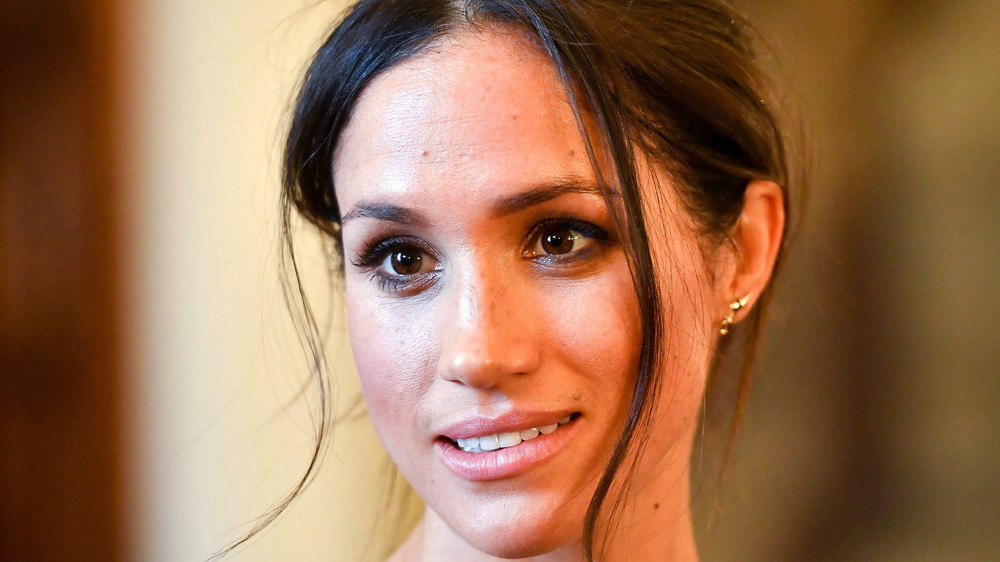 Wpa Pool/Getty Images
Piers Morgan walking off the set of Good Morning Britain has become the unexpected meme we didn't know we needed in 2021.
Meghan Markle and Prince Harry's groundbreaking interview with Oprah Winfrey has created a domino effect that's shaking things up in a big way. Queen Elizabeth II has since responded to the interview in a very royal way but she's still getting criticized as a part of the monarchy that, let's be honest, did not look so good in the interview. While it shook up Buckingham Palace, which includes Prince William and Kate Middleton, the sit-down with Oprah has had an impact that extends far beyond the throne.
On March 9, 2021, Independent Television announced that Morgan would be leaving Good Morning Britain. "Following discussions with ITV, Piers Morgan has decided now is the time to leave Good Morning Britain," the statement read, according to CNN. "ITV has accepted this decision and has nothing further to add."
Morgan stepped off the set of the morning show when he openly questioned what Meghan had said in the interview about "having suicidal thoughts," per the outlet. These comments from Morgan sparked outrage from his fellow hosts, especially Alex Beresford, who suggested Morgan might be "obsessed" with Meghan. Beresford's observations aren't wrong considering how relentlessly Morgan has commented on Meghan. So what's going on in this messy dynamic?
Piers Morgan became 'intolerable to watch' because of his comments about Meghan Markle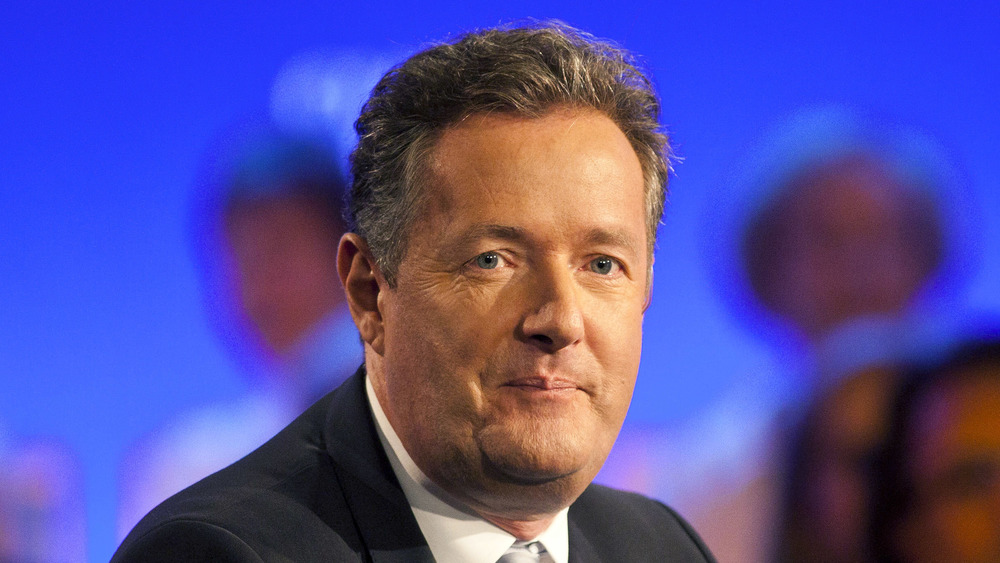 Ramin Talaie/Getty Images
To break down the messy relationship between Piers Morgan and Meghan Markle, Nicki Swift reached out to British royal expert Kinsey Schofield, founder of ToDiForDaily.com, to get the inside scoop.
Schofield first explained their history: "Meghan Markle reached out to Piers Morgan before it was revealed that she was dating Prince Harry. They met once for coffee and she asked him questions about how to handle media." Since Meghan met Harry, Morgan has complained that she ghosted him, according to Page Six.
"Good Morning Britain had become a giant platform for Piers to rake Meghan and Harry over the coals," Schofield added. "Between the vitriol and miserable side-eye from co-host Susanna Reid, it was almost intolerable to watch anymore," Schofield explained, noting again the comments Morgan got of "obsession" from his co-stars.
But Schofield also threw Morgan a bone. "I like Piers Morgan and I don't think he's a racist, but with ITV being the network to purchase the rights to air the Oprah interview, it was a recipe for disaster to allow Piers Morgan on-air with commentary on Markle," she said.
Schofield commented on Meghan's reaction to Morgan: "Meghan Markle formally filed a complaint about Pier's comments to ITV. Sources say it was not because her feelings were hurt but because she wants other people's mental health to be taken seriously." That's a worthy thing to fight for.