The Truth About Meghan Markle's Relationship With Piers Morgan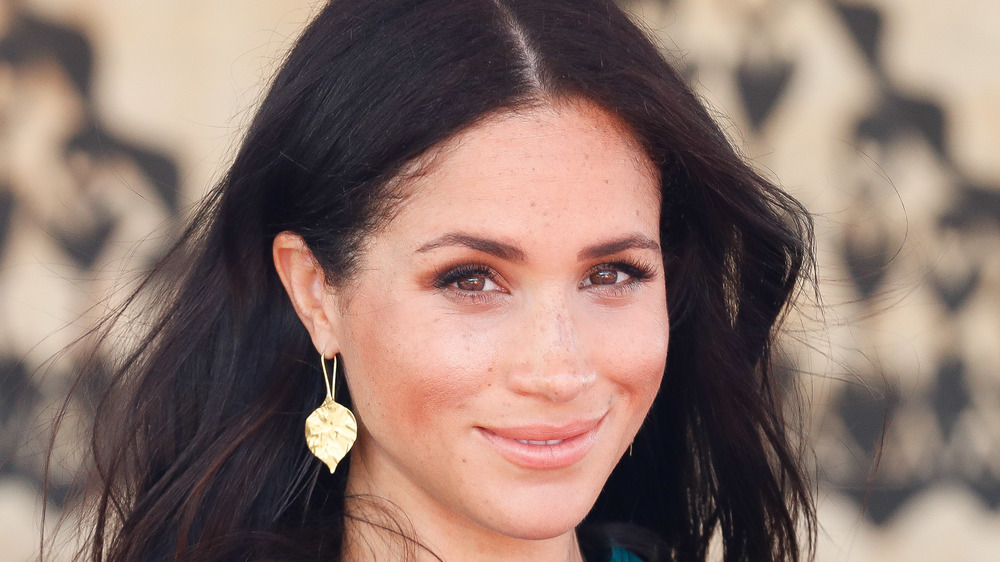 Chris Jackson/Getty Images
British media personality Piers Morgan has a long-running animosity towards Meghan Markle, the Duchess of Sussex, and it's one that he isn't shy to vocalize from his platform. But Markle isn't the only one Morgan loves to go after. The TV host has made it clear he cannot stand Kim Kardashian; he's also gone after Ellen DeGeneres. At the very least, people are not shy to call Morgan out on his outspokenness. In fact, people really took him to task over a tweet he made about Larry King. The tweet was not surprising since Morgan's relationship with King had soured over the years.
Yet, while Morgan might be the itty-bitty king of online feuding, he and Markle were amicable at one point. In fact, back in 2016, Markle flew to England to watch Serena Williams play Wimbledon and, as Morgan said on Good Morning Britain, Markle sent him a text asking to meet up (via Insider). Morgan said he was a big fan of Suits and that he and Markle had a friendship.
That evening, they met up at a local pub and, after drinks, Morgan ordered Markle an Uber so she could have dinner with friends at the exclusive club 5 Hertford Street, the exact place and night where she met Prince Harry. "So it could well be that I put Meghan Markle in an Uber to the arms of Prince Harry," Morgan said. But where do the two stand now?
Piers Morgan says Meghan Markle ghosted him after meeting Prince Harry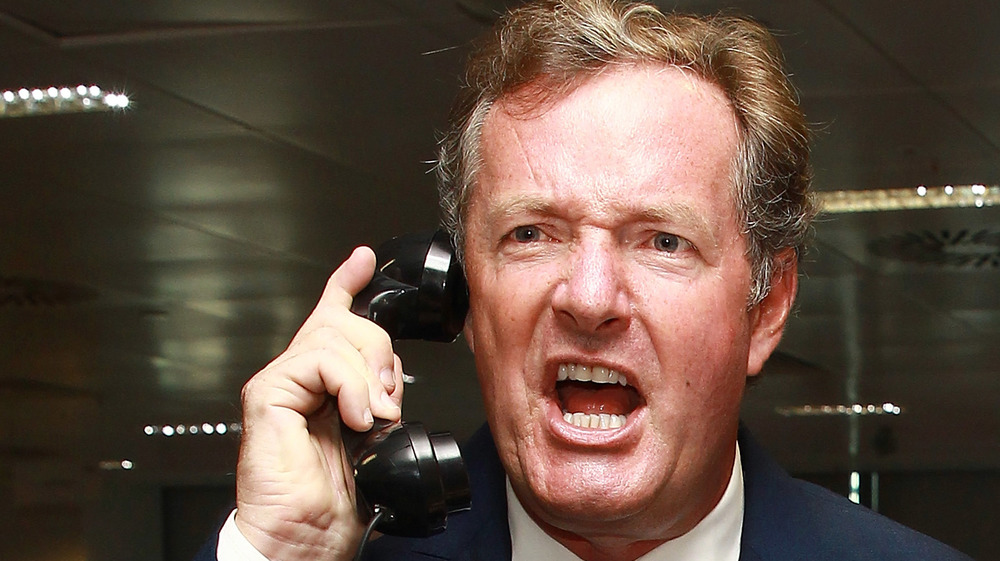 Fred Duval/Getty Images
While Meghan Markle and Piers Morgan may have once been friends, that is not the case anymore. Morgan told OK! Magazine in 2020 that he and the former Suits star had not spoken in four years and he claimed that Markle ghosted him after she met Prince Harry (via The Mirror). Morgan scathingly said of Markle: "In my opinion she's one of the most ruthless social climbers I've ever seen in my entire life. She's even prepared to disown her own father it's quite extraordinary."
Their relationship has not improved at all since. In early March 2021, rumors broke that palace aides claimed Markle "bullied" them back when she was living in England, according to The Sun. While Markle has since denied these claims, according to TMZ, Morgan has offered his two cents. On Good Morning Britain, Morgan called the bullying claims "disturbing" and said, "It seems that if you rattle a cage enough, eventually the cage rattles back."
Morgan wasn't done talking about the bullying allegations, though. On March 1, 2021, he wrote an op-ed for the Daily Mail criticizing Markle and Prince Harry for partaking in an interview with Oprah Winfrey after claiming they want to be out of the spotlight. Morgan called the couple "hypocritical, professional victims." Yikes! It seems safe to say that any friendly feelings between him and Markle have officially fizzled.