Piers Morgan Is Thrilled With The Meghan Markle Drama. Here's Why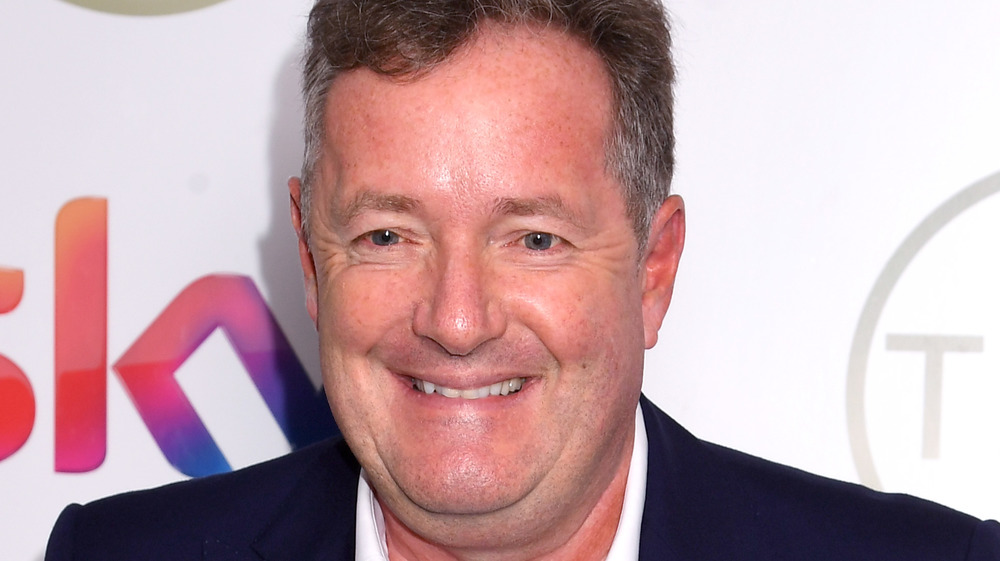 Dave J Hogan/Getty Images
Piers Morgan was involved in a heated on-air debate which was centered around Meghan Markle's interview with Oprah Winfrey. During the Duchess of Sussex's explosive sit-down she detailed the mental anguish she endured and said at one point she "just didn't want to be alive anymore," (via CBS News). During an airing of Good Morning Britain, Morgan questioned Markle's emotional struggles which, as per the Guardian, caused co-host Alex Beresford to question the British journalist's motives for distrusting the former actress.
The fight with Beresford led to Morgan storming off the set while the show was live. According to the Guardian, ITV, the show's network received over 40,000 complaints about Morgan's remarks, and Markle herself filed a formal complaint. Only hours after Morgan's on-air argument, ITV released a statement saying his time on the program was finished: "Following discussions with ITV, Piers Morgan has decided now is the time to leave Good Morning Britain."
On March 10, 2021, the journalist doubled-down on his remarks about Markle with a tweet that said he still did not believe her. Morgan threw more fuel on the fire when he spoke to Sky News. "I don't believe almost anything that comes out of her mouth and I think the damage she's done to the British monarchy ... is enormous and frankly contemptible," he told the outlet a day after being relieved of his hosting gig.
Amidst all the controversy, Morgan still found reason to celebrate.
Piers Morgan called it a great week for him and Britain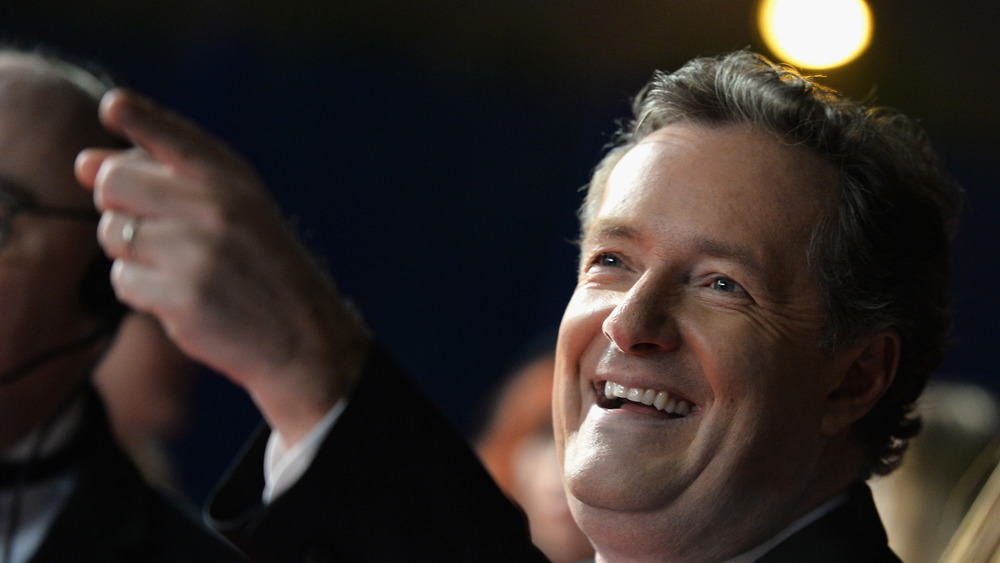 Jeff Spicer/Getty Images
One consequence of Piers Morgan's on-air argument with Alex Beresford was a spike in ratings. Only a day after parting ways with ITV, Morgan posted a photo on Twitter of the Good Morning Britain crew on the show's set. He boasted about beating BBC Breakfast in the ratings. "I had one goal when I joined @GMB – beat @BBCBreakfast in the ratings," he tweeted. "On my last day, we did it."
According to Deadline, this was the first time since the network's inception in 2014 that they had a higher viewership than BBC's morning program. Morgan's last day on Good Morning Britain brought in 1.29 million viewers in the UK while BBC Breakfast had 1.25 million viewers. A source close to the on-air personality told Page Six that Morgan is unfazed and that he "thrives on the uproar" surrounding his Meghan Markle controversy.
Morgan celebrated his ratings victory in another social media post. On March 12, 2021, he took to Instagram to post a handwritten note along with a caption that bore the note's writings. "It has been an extraordinary week for me, for Britain, for our monarchy and for our future," he wrote. The British journo added: "And now I've lost my job at Good Morning Britain because I chose not to apologise for disbelieving Meghan Markle's claims in her interview with Oprah Winfrey." Near the end of his letter he wrote, "the right to free speech is a hill worth dying on."