Why The Weeknd Is Done With The Grammys Forever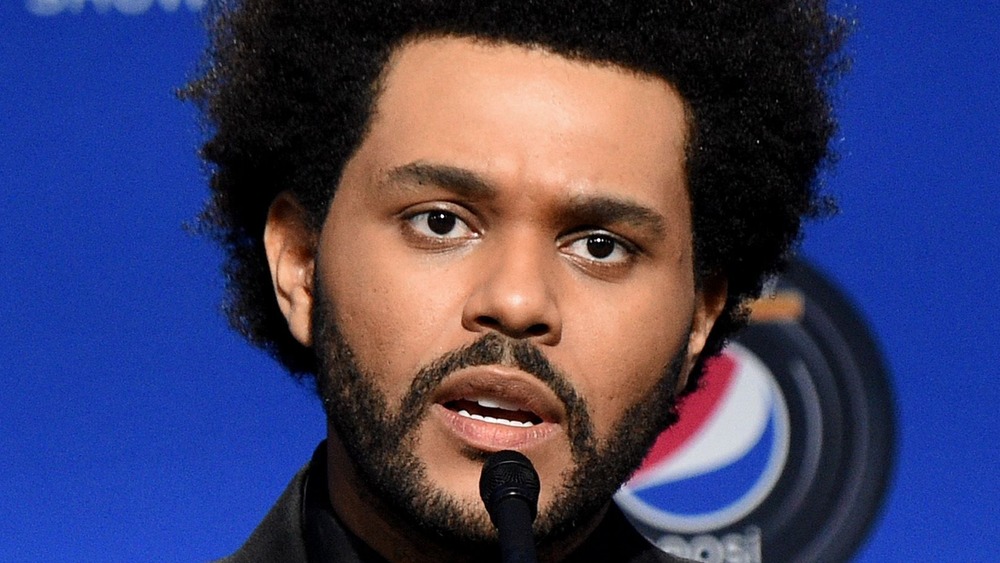 Kevin Mazur/Getty Images
2020 was a very successful year for musician The Weeknd. However, he still found himself snubbed when it came down to the 2021 Grammy Awards. In a statement sent to The New York Times on March 11, 2021, the "In Your Eyes" singer told the outlet he was boycotting the Grammys for good. "Because of the secret committees, I will no longer allow my label to submit my music to the Grammys," he said.
This isn't the first time The Weeknd has slammed the prestigious award show. In November 2020, he took to Twitter to express his thoughts on being completely shut out from the 2021 nominations list. "The Grammys remain corrupt. You owe me, my fans and the industry transparency..." the Canadian-born star wrote.
In an interview with Billboard in January 2020, The Weeknd compared not being nominated to a sucker punch, explaining, "It just kind of hit me out of nowhere. I definitely felt... I felt things. I don't know if it was sadness or anger. I think it was just confusion. I just wanted answers. Like, 'What happened?'"
It comes as no surprise that The Weeknd has questions about not being nominated, as his music had a huge impact in 2020.
The Weeknd's music dominates the charts regardless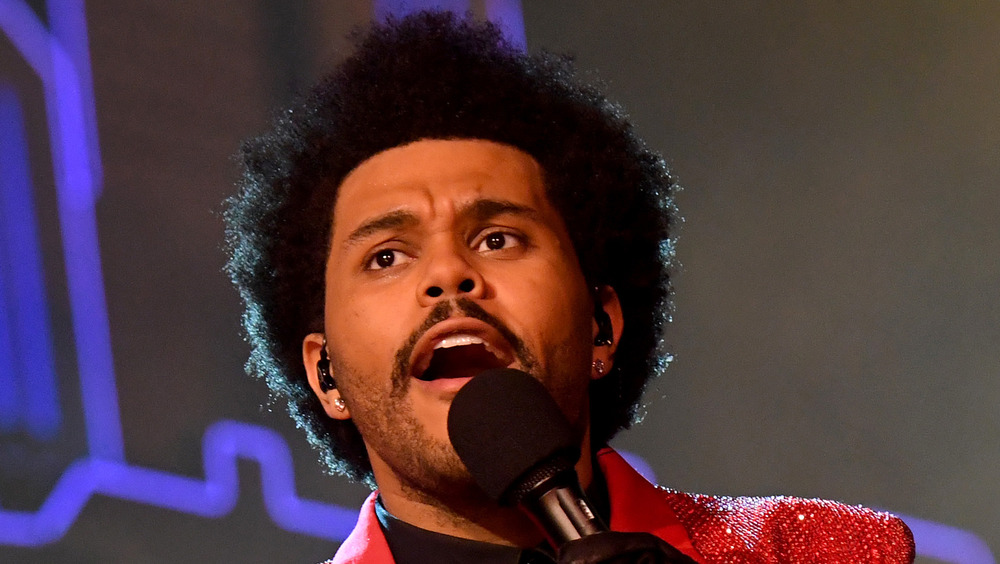 Kevin Mazur/Getty Images
The Weeknd not being nominated at the 2021 Grammy Awards not only annoyed the singer himself, but also had people on social media talking about it.
"I think we all know that The Weeknd receiving ZERO nominations after having literally the best R&B album in YEARS is biggest snub," one user tweeted. "u might not personally like the weeknd, i myself am not a huge fan, but him being nominated for 0 grammys is objectively a snub given the amount of success and acclaim hes had in the past year. the grammys in general are biased & inaccurate asl," another user shared.
The Weeknd's single "Blinding Lights" became his fifth No. 1 single on the US Billboard Hot 100 chart and broke the record for the most weeks spent in the top five on the same chart, per Revolt. As of March 2021, the song remains in the top 10 and has made history as the first song to ever spend a year inside the top 10 of the Billboard Hot 100. The smash-hit was taken from his 2020 album, After Hours, which became his fourth chart-topper on the US Billboard 200.
"After Hours was always meant to be a very personal project. It's a story I had to tell," The Weeknd told Billboard. "The fact I've been able to tell it with the world listening is incredible. This Billboard chart record is truly a result of the fans. I'm so humbled and forever grateful to them."