Kate Beckinsale Shows Off Her New Look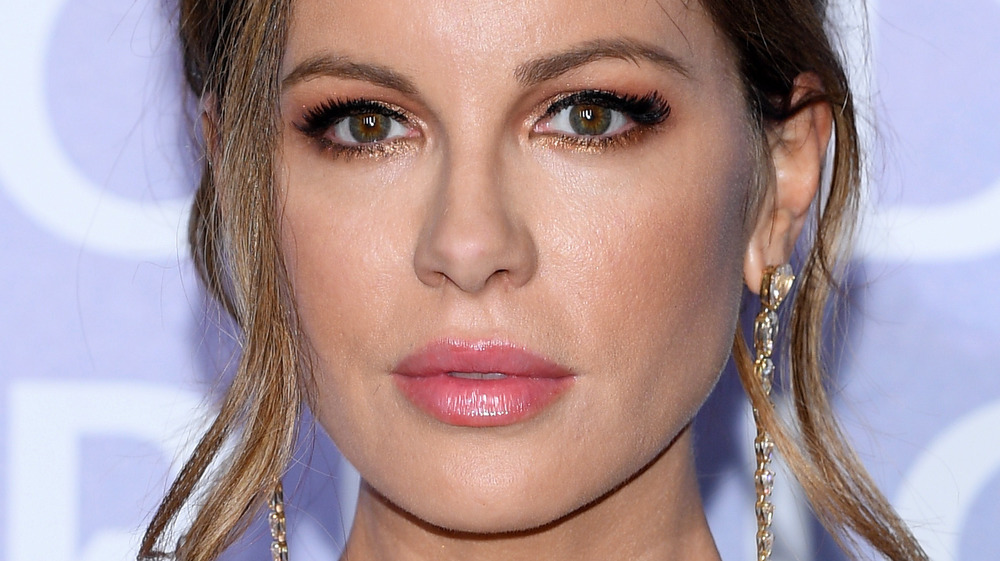 Pascal Le Segretain/Getty Images
Kate Beckinsale's dramatic change in her look is turning heads.
The actress is just the latest in a series of stars to make dramatic changes to their look during the 2020 COVID-19 pandemic, with Demi Lovato, Kate Hudson, Miley Cyrus and more debuting haircuts, new hair colors, and unique hairdos out of their typical uniform. Although for Beckinsale, it seems like her transformation is in preps for her big new role.
Variety reported in December 2020 that the Underworld star was picked to take over actor Isla Fisher's spot in a new dark comedy series titled Guilty Party. According to the pub, the show follows a journalist named Beth Baker working on a story about "a young mother sentenced to life in prison for maiming and murdering her husband, crimes she claims she didn't commit." 
Fisher reportedly dropped the role due to COVID-19-related circumstances, paving the way for Kate Beckinsale to drop her typical American girl look and adopt something totally new.
Kate Beckinsale goes blonde for new TV series
In an Instagram preview of her new character for the upcoming dark comedy series Guilty Party, actor Kate Beckinsale revealed a bold new look ... blonde hair!
In the photo, Beckinsale dawns messy, shoulder-length blonde hair while showing off her slender bod in a mirror selfie. The actor captioned the photo, "well hello," adding #GuiltyParty. With the added hashtag, we can only assume the blonde locks are for Beckinsale's new role in the CBS series.
People magazine reports the look was done by celebrity hairstylist Aaron Light, and the blonde locks are not a wig. The hairstylist played along with Beckinsale's shocking new insta, commenting, "who that girl." The blonde color was in thanks to Tracey Cunningham.
Light, meanwhile, reposted the same photo on Instagram, revealing that he cut Beckinsale's shoulder-length hair, Cunningham colored the blonde, and Chase Aston did the actress' makeup.