Chip Gaines Reveals The Real Reason His Fixer Upper Fame Made Him 'Sad'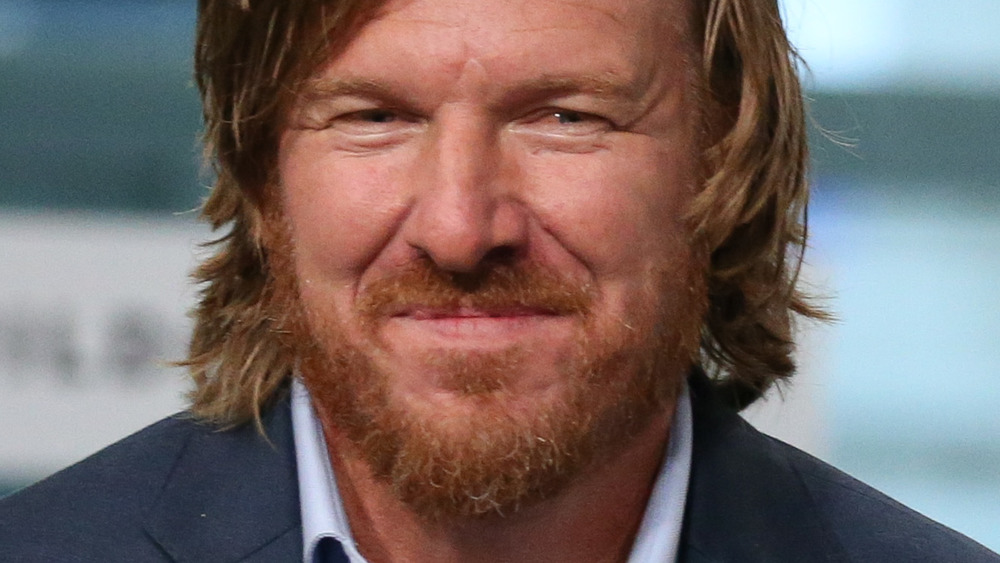 Rob Kim/Getty Images
Chip Gaines and his wife Joanna Gaines made themselves household names after starring in their hit HGTV show Fixer Upper, where they turned sad homes into fab homes in their hometown of Waco, Texas. The famous couple first met viewers in their living rooms in 2013, according to IMDb. It didn't take long for America to fall in love with Chip's antics, Joanna's impeccable interior style (we're talking shiplap, shiplap, shiplap!), and of course, their adorable on-screen chemistry. The series also featured their four children — Drake, Duke, Emmie Kay, and Ella Rose (Crew was born in 2018).
The handy couple enjoyed five successful seasons on the air before shocking fans in September 2017, and announcing that their show would be coming to an end. Though fans were brokenhearted, Chip and Joanna quickly rebounded by revealing plans to launch their own channel in collaboration with Discovery. "You are going to get to see the kids grow up, you are going to see us, well maybe a six-month delay like the rest of the world, but we are excited to be back," Chip told Jimmy Fallon on The Tonight Show starring Jimmy Fallon in November 2018. Of course, that network came to be known as discovery+, which is home to their new show Fixer Upper: Welcome Home.
Despite the show's massive success, Chip confessed that it wasn't always easy, and sometimes fame made him sad. Keep scrolling to find out why.
Chip Gaines lost a part of himself on the show
Larry Busacca/Getty Images
Chip Gaines was the latest celebrity to sit down with Oprah Winfrey for a tell-all interview (in case you're living under a rock, Prince Harry and Meghan Markle also spilled the dirt in March 2021). In the surprising interview, a typically light-hearted Gaines showed his more serious side, revealing that fame had gotten the best of him (per People). "I think if you don't know who you are when the fame thing hits, then you lose yourself," he told Winfrey.
In fact, his struggles were one of the reasons why the couple had initially ended their show. "Really what happened — and was the truth for Jo and I — was it was no big deal for her, but for me to become famous, I lost a part of myself that was really ... it was sad," he shared. "I would say it took me a year or two while I was still filming to try to grapple with what exactly it was that I was losing." The star also noted that his wife has been "so incredibly wise" and "so incredibly grounded" throughout the process. 
In the year he took off, Gaines said that he really tried to "hunker down" and figure out the part of fame that was "so incompatible" with his personality. Turns out, he found that he really missed the structure of the show and that's why they decided to return with discovery+ ... and it's safe to say that viewers couldn't be more thrilled with the decision.