What's Really Going On With Chrissy Teigen's Medical Mystery?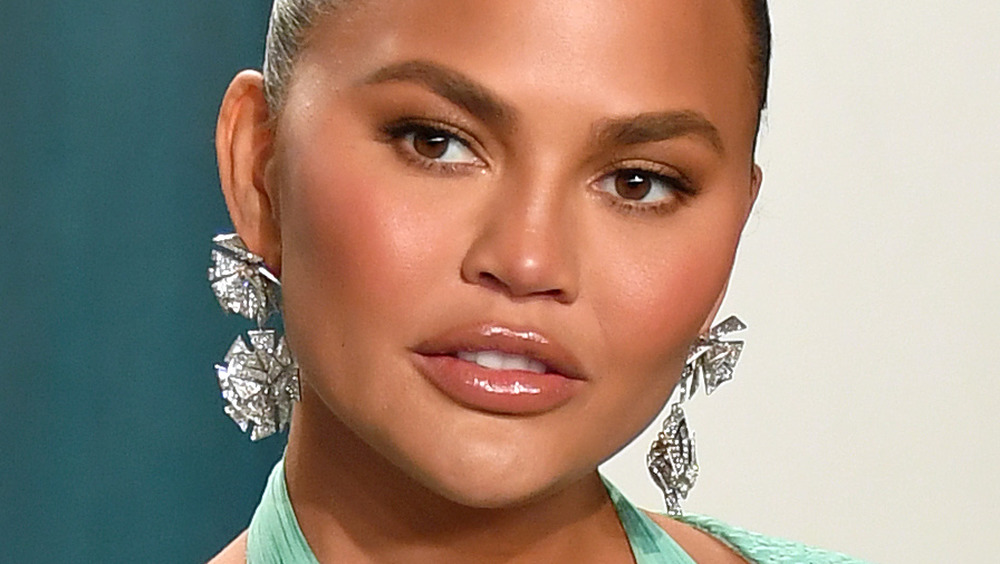 Karwai Tang/Getty Images
Chrissy Teigen has had a challenging quarantine year. On Sept. 30, 2020, the cookbook author and beloved Twitter personality announced that her pregnancy ended with the loss of her and husband John Legend's son, Jack. In the months following, Teigen has been open about her mourning after the loss and, sadly, has had to deal with health issues as well. In February 2021, she underwent surgery to help alleviate pain from endometriosis, a condition in which uterine lining tends to grow outside the uterus.
After the procedure, Teigen told her Instagram followers (via People), "Usually I'm really good after [surgery]. This one's a toughie. My whole belly got numbed. It's gonna be numb for like, a couple days. Couple of the next days, hopefully they'll stay that way."
A month later on March 12, Teigen posted on Instagram a concerning Zoom screenshot of herself being examined at the doctor's office.
Chrissy Teigen might have another surgery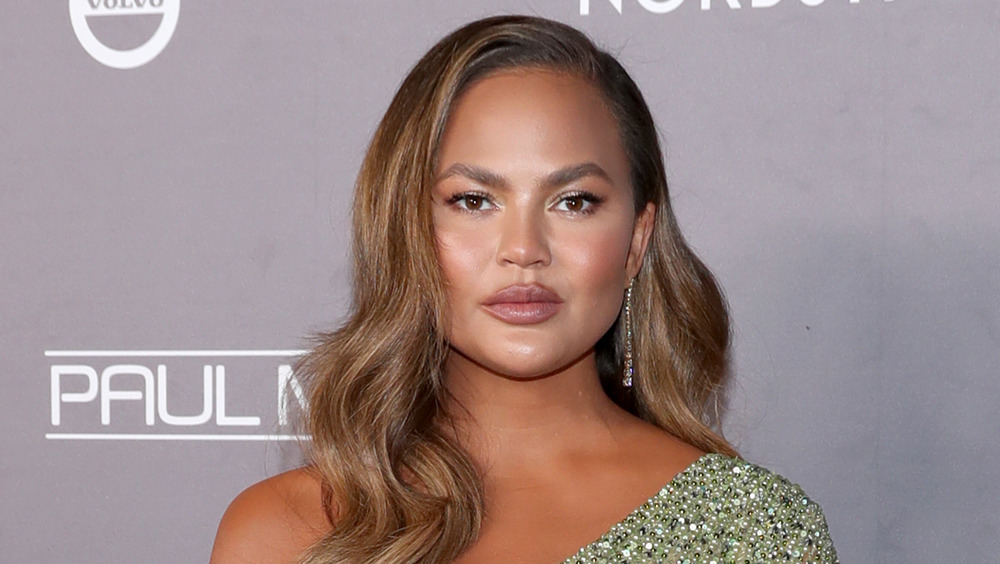 Rich Polk/Getty Images
On March 12, 2021, Chrissy Teigen posted on Instagram, a Zoom screenshot of a doctor's appointment with the caption, "when you have a really important meeting with really important people but you also feel like some organs need removal." People reached out to Teigen's reps for comments on the situation, but they haven't responded.
Naturally, fans immediately expressed their concern for Teigen on the platform, especially after the challenging year she has faced. Some commenters thought the doctor's visit likely had to do with her endometriosis and its ongoing treatment. Others commiserated about having similar virtual doctors appointments and wished Teigen well no matter what.
And sadly, there isn't much more information to go on regarding this medical mystery. Uncharacteristically, Teigen hasn't tweeted about the occurrence on her popular Twitter account yet. Her latest tweet, posted on the same day, March 12, promoted "a list of compassionate acts to help women in need" by Meghan Markle and Prince Harry's Archewell Foundation.
Though it's still unclear what is going on with Teigen's health, it sounds like fans will stand by and support her no matter what.