Chrissy Teigen Makes A Powerful Statement About Meghan Markle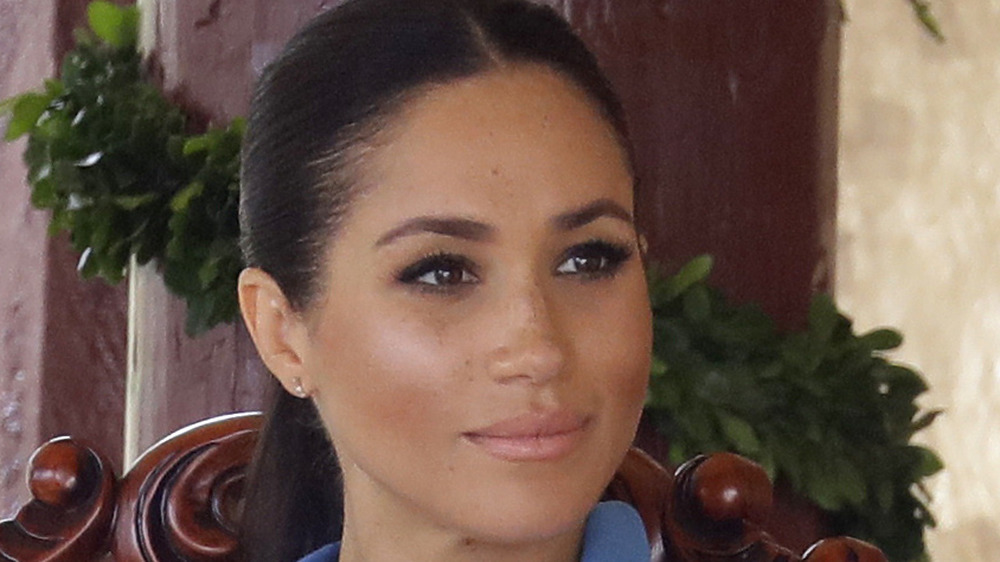 Pool/Getty Images
Chrissy Teigen says Meghan Markle's situation hits 'too close to home'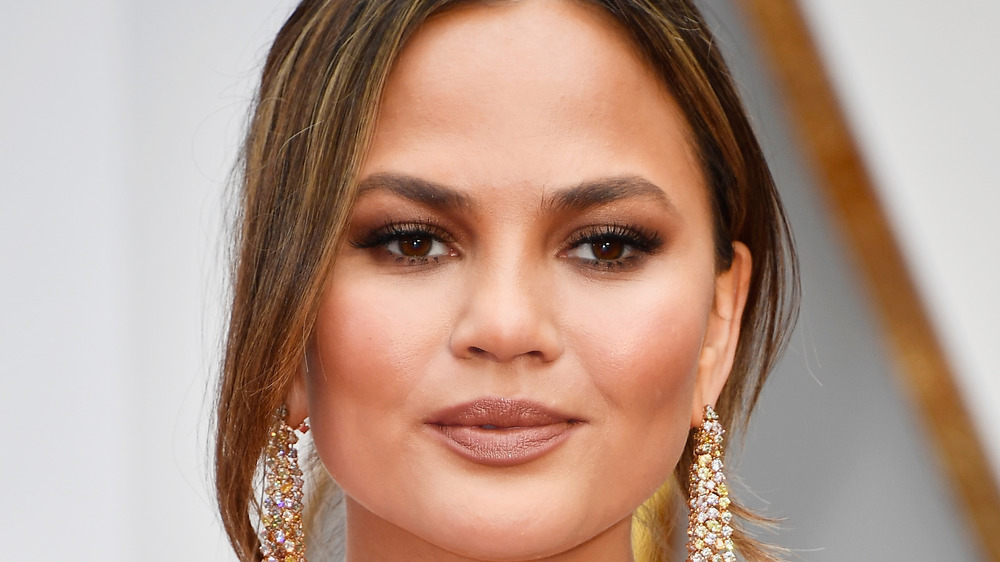 Frazer Harrison/Getty Images
"this meghan markle s**t is hitting too close to home for me," Chrissy Teigen tweeted on March 5, 2021 — two days before Meghan Markle and Prince Harry's primetime interview with Oprah is set to air. "these people won't stop until she miscarries. f**king stop it."
Teigen is, unfortunately, no stranger to insensitive trolling online. She was bombarded with negative comments when she posted pictures of herself grieving after a miscarriage in September 2020. Meghan announced that she miscarried in an op-ed for The New York Times two months later, but has since announced that she's expecting her second child with Prince Harry (via People). 
Teigen could no doubt relate to Meghan on the treatment she received from both the public and the press, having spoken about how trolls have taken a toll on her mental health. "so many of you are little thieves of joy," Teigen tweeted prior to her miscarriage. "you do it to me and I should be happy and successful enough to not have it bother me and it does. imagine what you do to anyone else. that is super sad."