The Real Reason Harry And Meghan Are Being Urged To Postpone Their Oprah Interview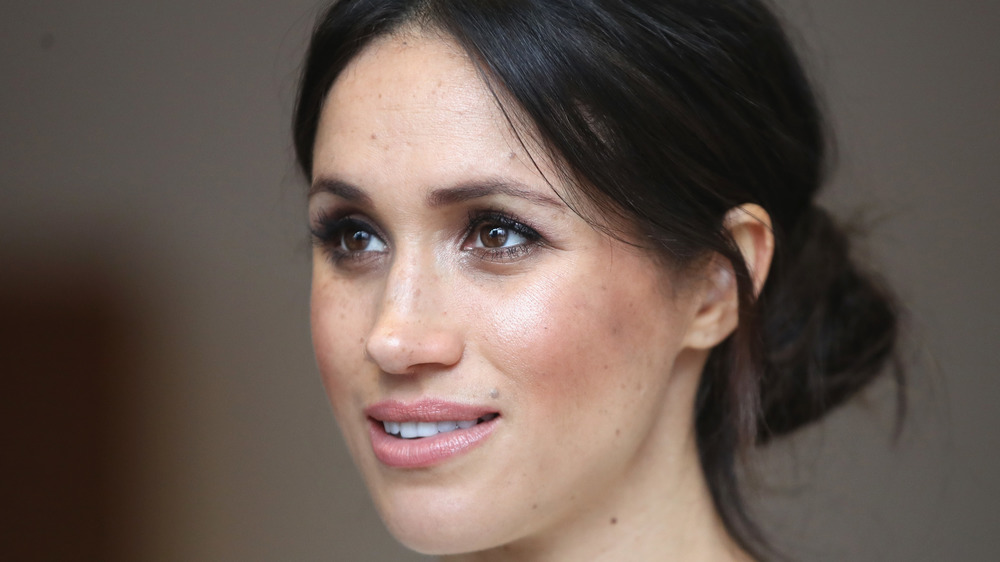 Chris Jackson/Getty Images
Meghan Markle and Prince Harry have filmed their very first major, joint televised interview since forgoing their royal duties and moving to the United States. The Duke and Duchess of Sussex sat down with Oprah Winfrey in the backyard of a friend's home in Montecito, Calif., not too far from where the couple lives, according to TMZ. The interview, which promises to be a "bombshell" of sorts, is slated to air on March 7, 2021, at 8 p.m. EST on CBS. However, the date of the interview is receiving a great deal of pushback, according to the Daily Beast.
Per the outlet, British newspapers are reporting that the royal family is "pretty appalled" by Meghan and Harry's decision to keep running with the interview — and there may be a good reason for it. The Daily Beast reports that the interview — which is expected to be a "stinging attack on the royal family" — shouldn't be airing due to Prince Philip's hospitalization. 
As of this writing, the Duke of Edinburgh has spent a couple weeks in this hospital, per People. And while an update on March 3, 2021, from his daughter-in-law, Camilla Parker Bowles, suggests he's "slightly improving," things are very much touch-and-go due to Philip's advanced age.
It would be 'appropriate' for Meghan Markle and Prince Harry to postpone the interview, sources suggest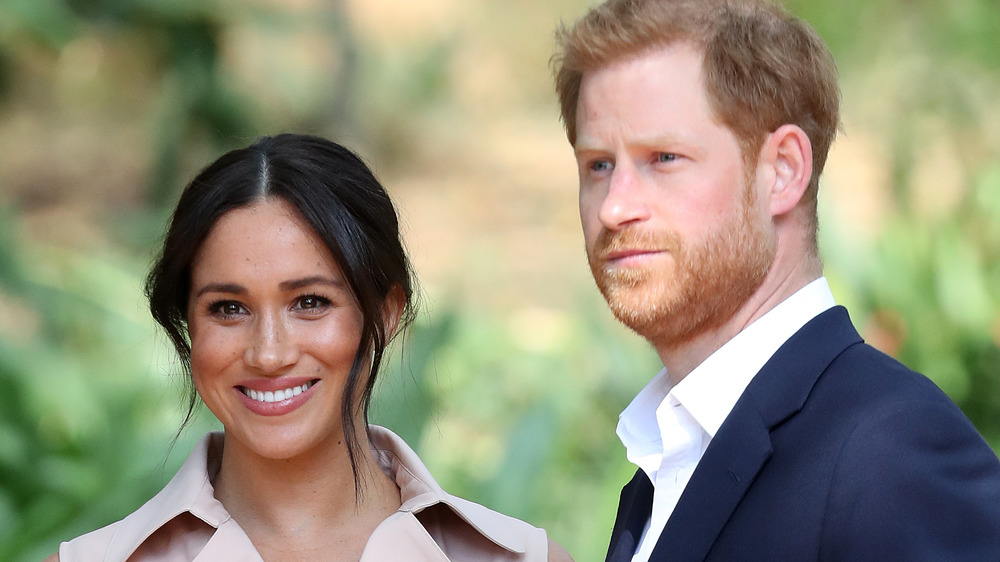 Chris Jackson/Getty Images
Meghan Markle and Prince Harry could potentially want to postpone the air date of their interview with Oprah Winfrey, but that decision would ultimately be up to the network (in this case, CBS). 
"Anything could hijack this interview. Philip is ill. He is 99 and could die at any time. They were not to know he would get ill, but it could be seen to be the wrong time. But I doubt it is in their gift to postpone the interview," Prince Harry, Brother, Soldier, Son author Penny Junor told the Daily Beast. "I think it would be a marvelous turnaround for Harry's image if he took the brave step of canceling the whole thing this weekend — or, if that's not practical, postponing it at least," royal biographer Robert Lacey told the outlet.
Others have spoken out to various U.K-.based outlets as well, suggesting that Meghan and Harry do the right thing. "Oprah is their friend and neighbor and would undoubtedly comply if asked and the gesture would I am sure be appreciated by the royal family. If an interview has been extended, as this recently has, it can also be postponed, as this undoubtedly should be," royal commentator Richard Fitzwilliams told the Daily Mail. 
Those sentiments were echoed by royal biographer Robert Jobson who also spoke with the Daily Mail. He said that not postponing the interview makes Meghan and Harry appear "heartless, thoughtless, and supremely selfish."