Khloe Kardashian's Birthday Message To Tristan Thompson Is Turning Heads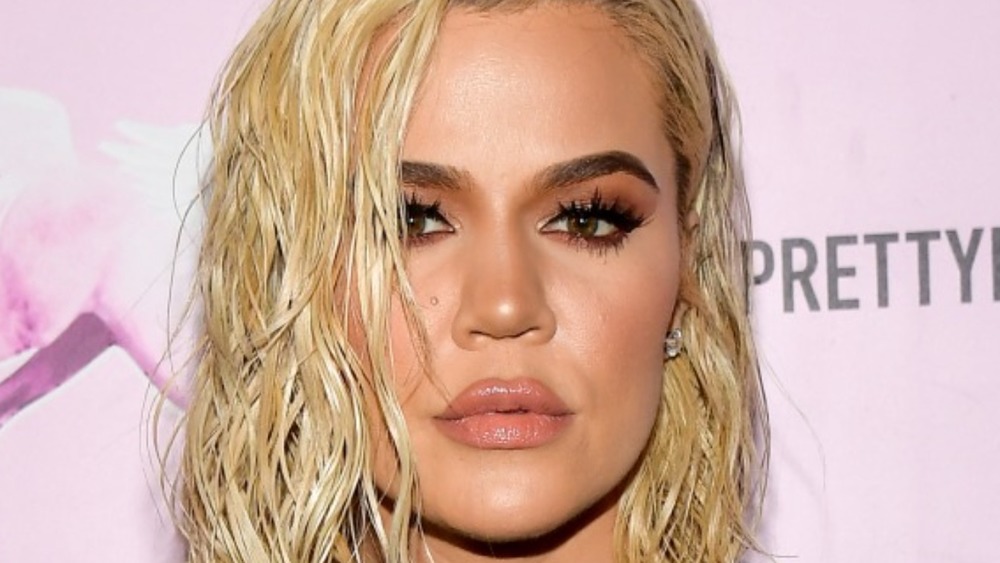 Matt Winkelmeyer/Getty Images
Tristan Thompson turned 30 on March 13, 2021, and Khloe Kardashian's birthday message to Thompson is turning heads. The on-again, off-again couple are parents of True Thompson, with a romance made for reality TV, so Khloe's Instagram birthday wishes are making headlines.
Khloe and Thompson started long-distance dating in 2016 when the NBA star played for the Cleveland Cavaliers. The couple welcomed adorable daughter True in 2018, but after their baby daughter was born, things went south in a big way.
After Tristan allegedly cheated on Khloe with Jordyn Woods, the basketball star and Khloe's romance ended in 2019. The reported betrayal cut Khloe deeply because Woods was a long-time friend of the Kardashian family, not to mention Kylie Jenner's best friend (via Daily Mail).
So what was so game-changing about Khloe's birthday message to Thompson? What could make an Instagram post so newsworthy? Since we are talking about a Kardashian, anything is possible! Keep scrolling to find out more.
Khloe Kardashian just made it Instagram official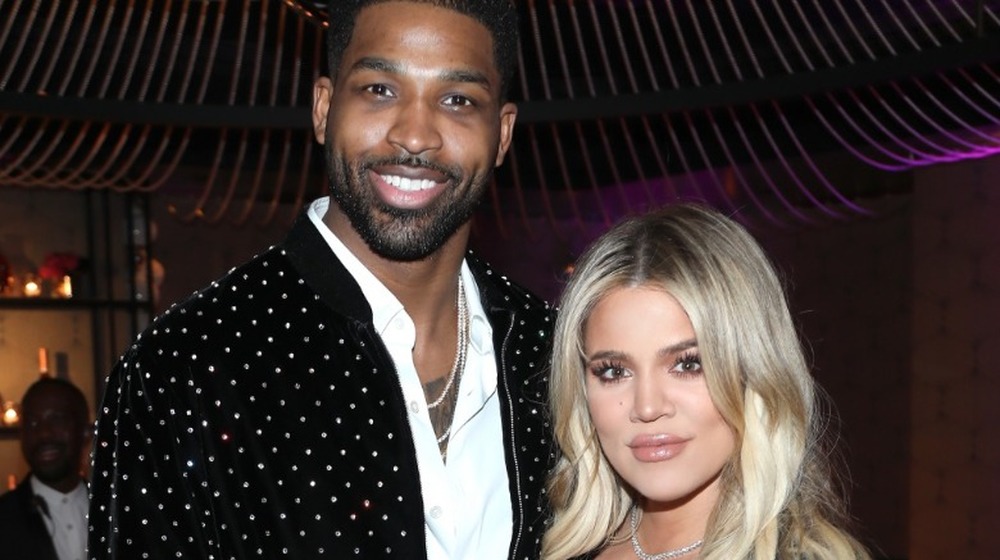 Jerritt Clark/Getty Images for Klutch Sports Group
Khloe Kardashian's sweet birthday message to Tristan Thompson seemingly makes it Instagram official that the couple is back together. Khloe posted on Instagram: "The ones that are meant to be are the ones who go through everything that is designed to tear them apart and they come out even stronger than they were before. Thank you for showing me everything you said you would. For the father you are. For the best friend I have in you. I'm thankful that I can do absolutely nothing with you and it feels like everything. I hope you know today and everyday how loved you are by me and so many.Happy Birthday TT! Welcome to 30! I can't wait for all the memories. This is when life just starts getting good!"
Like many people, it appears that the couple may have revisited their relationship during the pandemic. Khloe's career is stronger than ever; her Good American brand is uber-successful. As Keeping Up With the Kardashians enters its final season on March 18, 2021, the Kardashian-Jenners take their next steps in the family media empire with a new Disney+ TV deal.
Khloe's beau Thompson is now with the Boston Celtics as of November 2020. The Daily Mail reported that Thompson is "planning to expand his family with the Good American mogul." We'll take it one step at a time, but it's great for their daughter's sake to see her parents reunite.