The Real Meaning Behind Megan Thee Stallion's 'Savage'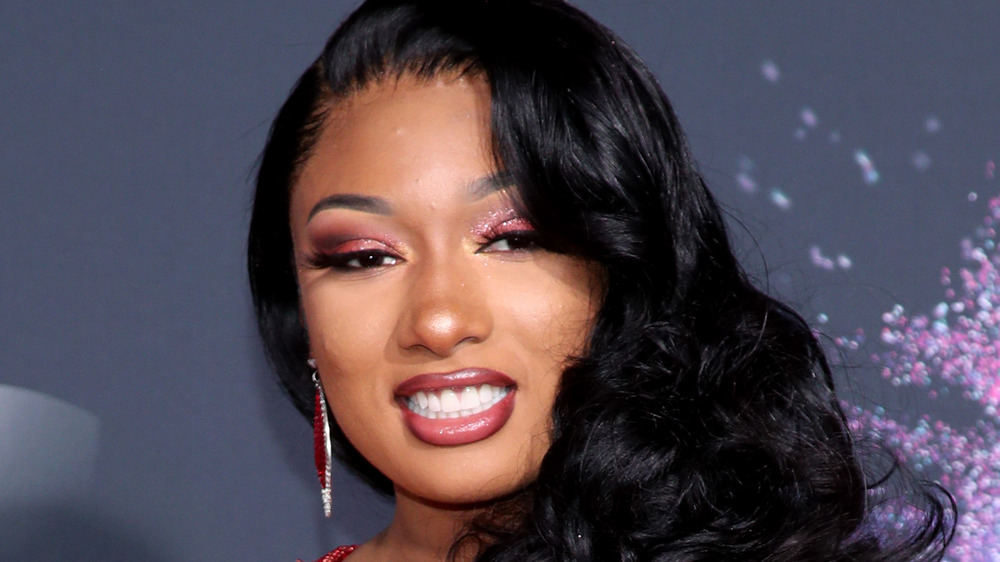 Rich Fury/Getty Images
Megan Thee Stallion has come a long way from her breakout 2017 single "Stalli Freestyle," per Variety. In the years that followed, the Houston rapper's rise to fame was swift and incredibly impressive after collaborating with big names like Ariana Grande, Cardi B, and Nicki Minaj, as well as releasing a wide range of popular songs, including "Hot Girl Summer," "WAP," and "Body." Then, of course, there's her hit single "Savage," whose remix with Beyoncé reached number one on the US Billboard "Hot 100" on May 30, 2020, becoming the young star's first-ever number-one single on the chart. The track even received three nominations at the 63rd Annual Grammy Awards: Record of the Year, Best Rap Performance, and Best Rap Song. 
It's no wonder the song is so popular and went viral in 2020 — especially after it inspired a whole TikTok dance challenge, which featured choreography centered around Meghan's "Savage" chorus: "I'm a savage / Classy, bougie, ratchet / Sassy, moody, nasty / Acting stupid, what's happening? B**ch / What's happening? B**ch." Keep scrolling to find out the real meaning behind the song and what Megan hopes her fans feel when they listen to her music.
'Savage' took a couple of hours to create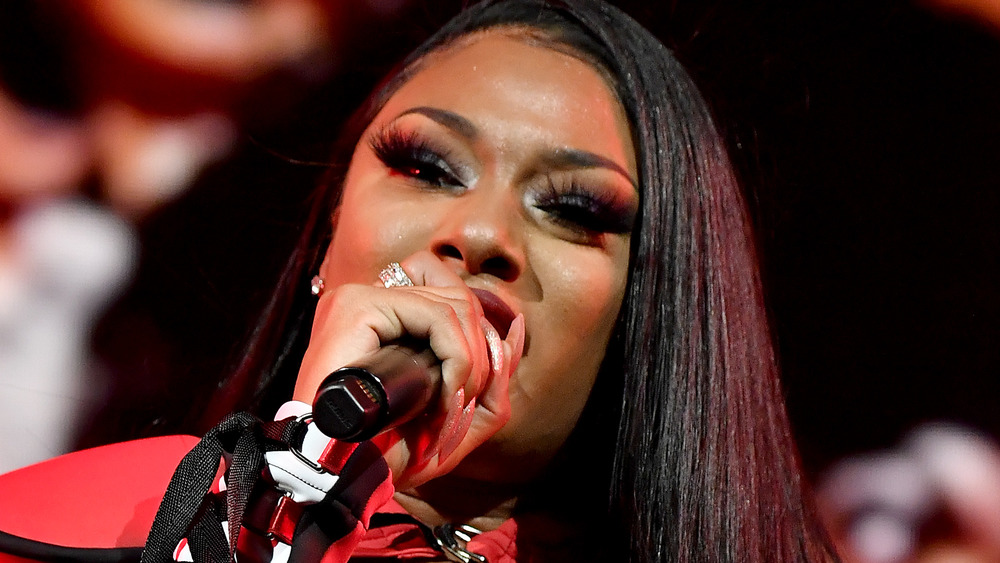 Frazer Harrison/Getty Images
According to Megan Thee Stallion's producer J. White, "Savage" came "out of the air from God." He explained to Music Business Worldwide that the rapper "started writing it on the couch" and that it didn't take him "more than 10, maybe 15 minutes tops to create that record." White continued, "Then when it came to writing the song... I'd say we were done with that song in an hour or two." He called the track a "gift" and knew instantly it was going to be a number one record. 
But "Savage" is more than just a hit song. It also serves as a female empowerment anthem. As Medium writer Alexandra Hearth stated in her 2020 article, "The Cultural Significance of Megan Thee Stallion's 'Savage'," sexual empowerment for women pushes "the rhetoric of choice and consent." She added that "in Meg's world you are a sexual being on your own terms — for your own satisfaction, not for a man's" and that "her sexuality isn't a substitute, it's an addition."
As for Megan, she told People she writes songs like "Savage" because she wants people "to listen to my music and feel good." She explained, "When I'm listening to my favorite artists, they make me feel good. Music, in my opinion, can change your whole vibe. Music can set the tone for the day."