The Real Reason Everyone Is Talking About Dua Lipa's Legs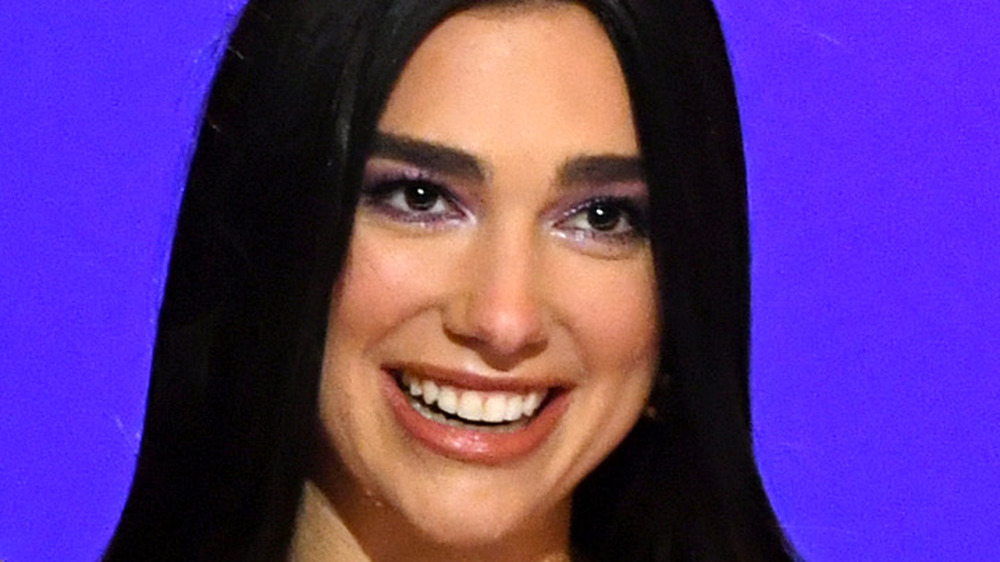 Kevin Winter/Getty Images
At the 2021 Grammy Awards on March 14, 2021, Dua Lipa performed her songs "Levitating" and "Don't Start Now" to fans' delight. But although her hot-pink outfits and costume changes were delightful, some Grammys viewers were preoccupied with what appeared to be bruises on her legs.
Some fans speculated that the apparent bruises were from doing hip thrusts with a barbell at the gym. After all, you have to stay in shape if you're a pop star whose performances rely on dancing! "Dua Lipa has bruises on her hips that lead me to believe she's in the gym doing hip thrusts too," one fan tweeted.
But others had a less-G-rated idea about the apparent bruising, suggesting the two-time Grammy winner had "sex bruises" on her legs. "Dua Lipa with the sex bruises on both thighs," one person tweeted. "Seeing bruises on Dua Lipa's legs...I feel seen," another person wrote. Of course, it's unlikely the star will comment on the source of the apparent bruising; hopefully, it wasn't a painful injury.
Fans had comments about Dua Lipa's long legs, too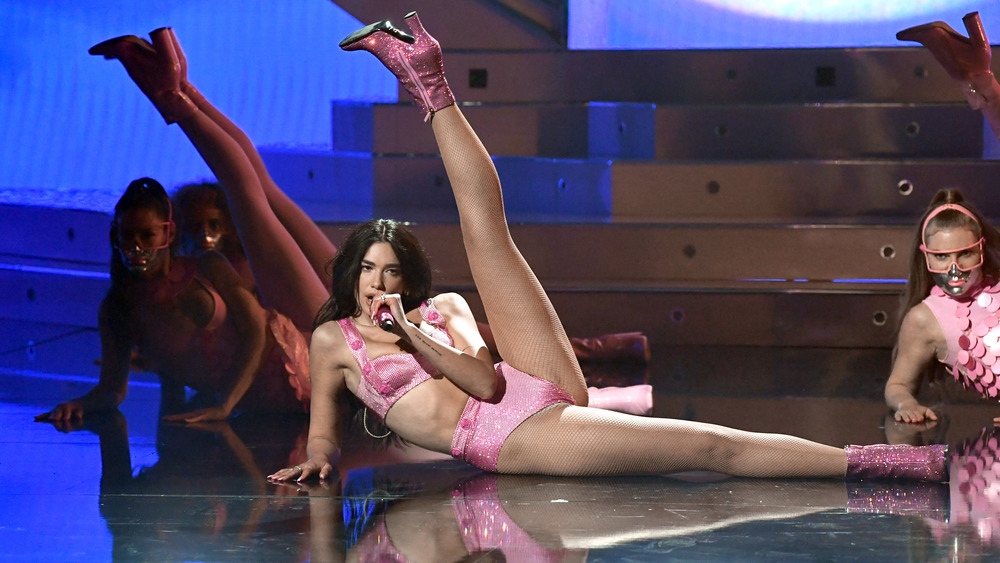 Kevin Winter/Getty Images
The apparent bruises on the "IDGAF" singer's thighs weren't the only thing that had fans talking. Plenty of Twitter users commented on how long the singer's legs were and how great she looked in her Grammys performance outfits. "Dua Lipa legs longer than LOTR trilogy," one fan tweeted during the Grammys. "Dua Lipa's legs longer than my lifespan probably," another person wrote. "I am being personally bullied by how long Dua Lipa's legs are," a third fan tweeted.
Legs aside, there's also another major reason fans are talking about Dua Lipa and the Grammys. Ahead of the award show, the singer shared that she'd love to work with Cardi B — and the "WAP" singer appears to be on board. "Dope .....mhhhhmmm I wonder how that would sound like ?" Cardi tweeted before the show. Anything is possible!
Dua Lipa was nominated for six Grammys at the 2021 awards show, so she probably doesn't care too much what fans are saying about the reported bruises; she's too busy having fun and enjoying her success. (It's no one's business, anyway!) And who knows — she could work with Cardi B. in the future, too.