The Real Reason Why The 2021 Grammys Is Postponed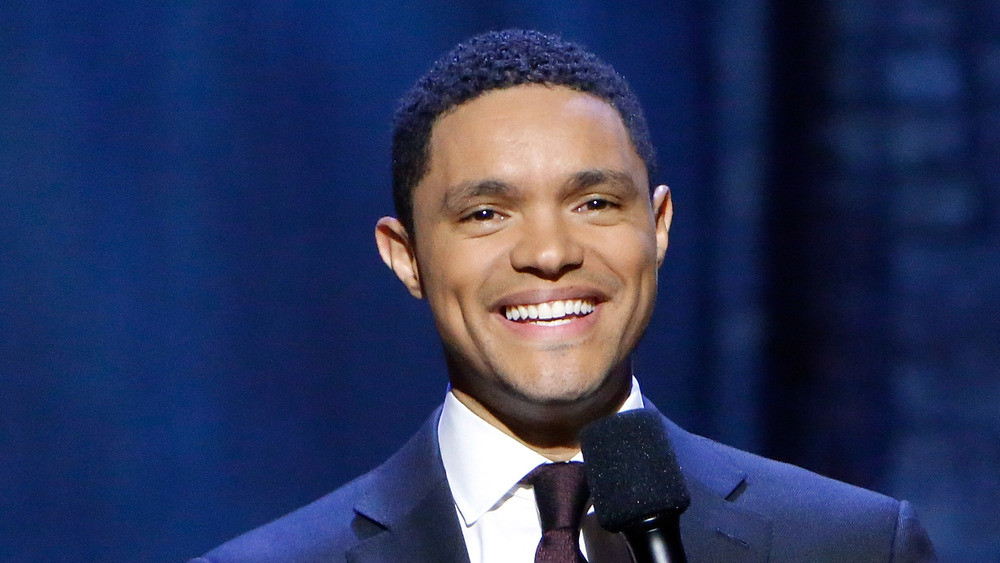 Jeff Schear/Getty Images
The 2021 Grammy Awards are going from Post Malone to postponed. 
The 63rd annual awards show, originally scheduled to take place on Jan. 31, 2021, is being moved to March 2021, without an exact date as of this writing, according to Variety and The New York Times. Set to be hosted by The Daily Show's Trevor Noah, it's now unclear what exactly will happen, or when. 
The 2021 Grammys were already looking iffy. According to Rolling Stone, only presenters and performers were set to hit the stage in person at the Staples Center in Los Angeles, Calif. The show would be sans audience (as was the norm in 2020), and artists wouldn't have picked up awards on-site, much like the 2020 Emmys (minus those wild hazmat suits, we hope). However, the official performer list hadn't been announced, and backlash against the show for snubbing major artists like The Weeknd didn't help matters either. Regardless, Music's Biggest Night is now becoming music's biggest waiting game.
This year's nominations are led by Beyoncé with nine nods, followed by Dua Lipa, Taylor Swift, and Roddy Ricch, who each had six. An official statement hasn't been made by CBS or The Recording Academy as of this writing, and it's not yet confirmed if Trevor Noah is staying on board. There is one thing that is certain, and that is why the show is being postponed. Scroll down to find out why the 2021 Grammy Awards are being pushed back.
The Grammys are being pushed back due to safety concerns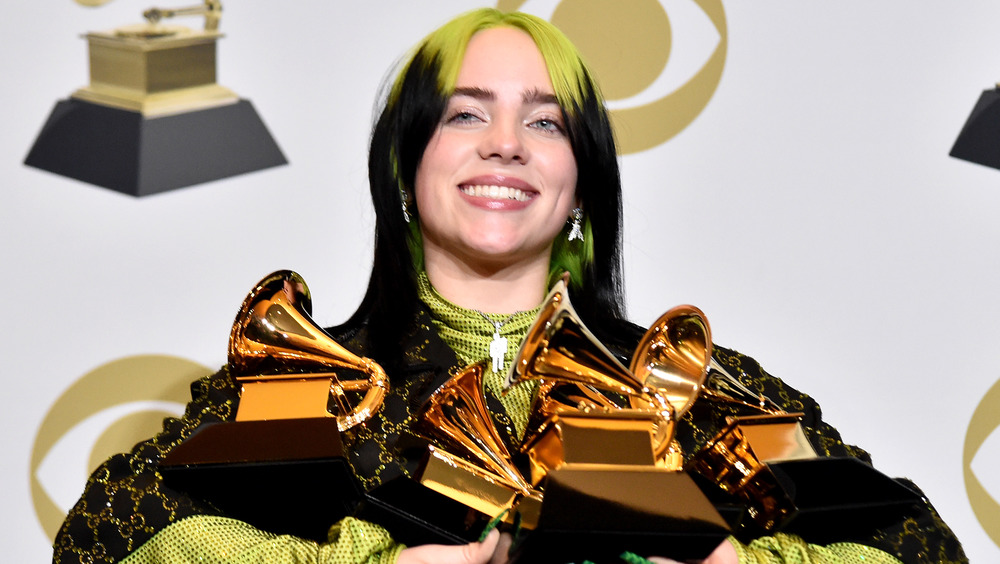 Alberto E. Rodriguez/Getty Images
So why are the 2021 Grammys postponed? As you might have suspected, "safety and travel concerns," over COVID-19 in Los Angeles, Calif., as a rep told Variety, are the main cause of the decision. According to the outlet, the Recording Academy has been scrambling for months to address "countless complications involved in staging a major awards show that ordinarily has an audience of 18,000-plus people". Clearly, it's going to take more time, as in, at least until March 2021, to get it right.
According to Variety, interim Grammy chief Harvey Mason, jr. recently said that live performances would take place "in and around Downtown Los Angeles," instead of just the Staples Center, so it's possible that multiple venues, like some of 2020's awards shows, would house stars like Taylor Swift and Beyoncé. In another interview, per Variety, the new Grammys executive producer Ben Winston said he was "looking to do something quite exciting with independent venues" but those details hadn't been set in stone, or at least not announced.
Meanwhile, according to The Los Angeles Times, California posted a new single-day record for coronavirus cases on Jan. 5, 2021, with more than 74,000 cases. The state is, of this writing, averaging about 37,000 cases a day. While we're disappointed about this Grammys news, safety comes first.