The Poignant Piece Of Advice Nazanin Mandi Would Give To Her Younger Self - Exclusive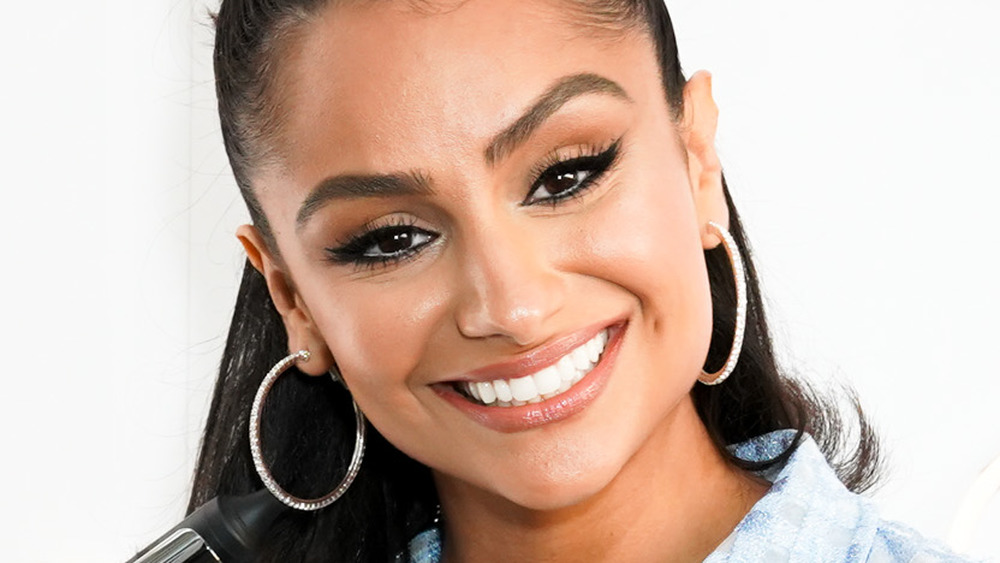 Presley Ann/Getty Images
Nazanin Mandi is a star on the rise. When the actor, singer, and model married R&B superstar Miguel in 2018, she definitely turned a lot of heads, and she logged another career milestone with a part in the major studio slasher horror flick Dreamcatcher. She's so booked, Elle magazine says "2021 will be Nazanin Mandi's year."
But things weren't always going so swimmingly for the now 34-year-old model for Rihanna's Savage X Fenty line. Her first brush with fame imploded spectacularly. In 2002, Mandi fought her way to the top 35 on American Idol but was abruptly kicked off the show when a background check revealed she was only 15. "You think the world is over," she said of her devastation to Nicki Swift. 
Even more crushing, behind the scenes, Mandi was battling a serious case of body dysmorphia and resulting eating disorder that would begin to spiral out of control, putting her career, and even her life, in serious jeopardy. She's been candid about the subject, discussing her struggles publicly for years. She sat down with Nicki Swift and talked about the piece of advice she'd give her younger self with the wisdom she has now.
Nazanin Mandi on being kinder to her younger self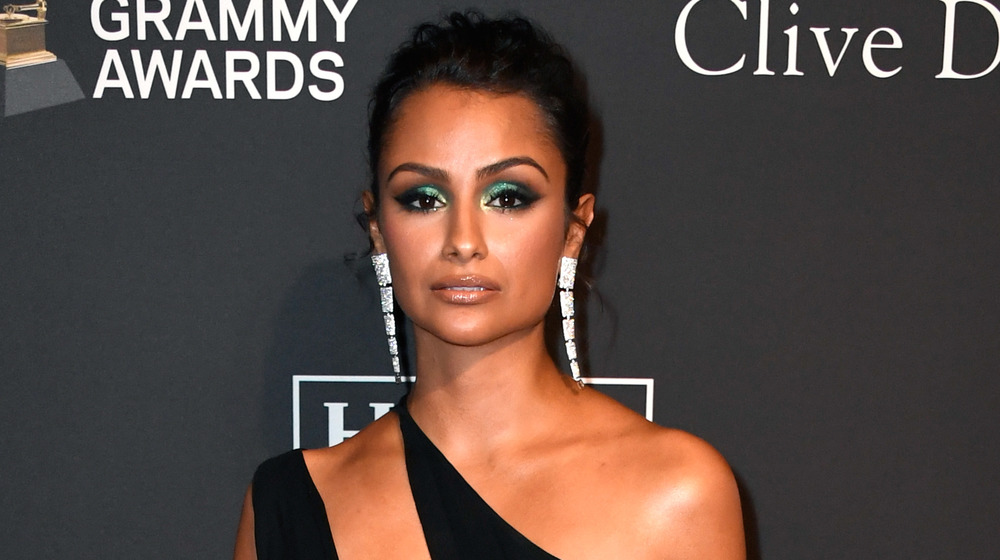 Frazer Harrison/Getty Images
The Valencia, Calif. native Nazanin Mandi shook off the disappointment of the American Idol situation of her teens and began booking legitimate modeling gigs in her 20s, but, according to Elle, soon lost "confidence in her body," and began relying on diet pills. The 5'4" model's weight plummeted to a deeply concerning 102 pounds.
For Mandi, like everyone else, step one of getting out of a dark place was realizing she was in one. "Around 27, 28, I got to this place where I was just really tired of my own [issues] and I didn't want to live my life that way, she told Nicki Swift. 
At 34, she's thriving, but if she could go pack and impart some advice, would she? Yes indeed. "I've actually asked myself that," she revealed to Nicki Swift. "Part of me would tell my younger self, don't be so hard on yourself. We're all insecure about something, let it go, be yourself, live imperfectly. But then again, those experiences and what I've been through have completely shaped me into who I am today. And I'm open to talking about it. I'm open to helping other men and women who are going through the same things, cope with it."
How Nazanin Mandi overcame her eating disorder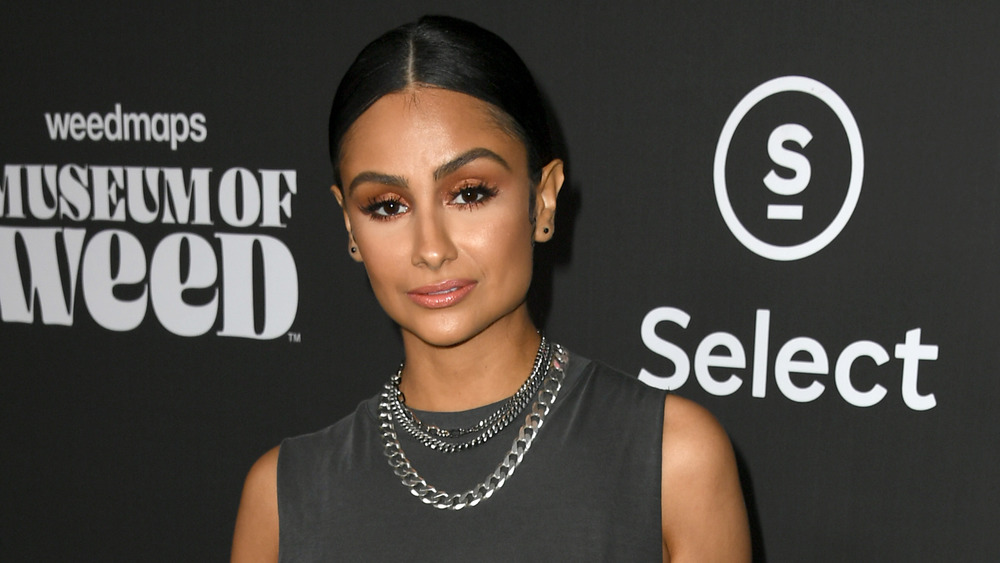 Kevin Winter/Getty Images
Recognizing a problem is step one, but then, as Nazanin Mandi explains, the work really starts. "I knew in order to get better, in order to see myself how others see me, I went to therapy and I still go to therapy," the model happily admits. "It's something that I live by. Something that I look forward to. It's an emotional gym." And by that she means, you can't just sit back and think a tricky condition like this is over. You gotta put in the reps. "When it comes to body dysmorphia, it's something that I have to work on a lot," Mandi explains. "Sometimes it comes back and I'm like, uh-oh, I'm going down this road again. And then I have to stop myself. And I have to use the tools that I learned in therapy to stop myself."
Mandi says a particular form of therapy called CBT, or cognitive behavior therapy, has been a key for her recovery. Much like mindfulness, the practice involves being cognizant and then challenging the negative stories about the self the brain loves to concoct. "Stopping a thought as it's happening and confronting it helps me," Mandi admits. "Not everything you think about yourself is true — and then take control of that thought. So I have to constantly remind myself of that ... I think it's just very important to remember not everything we think is a fact."
Dreamcatcher is available on demand and on digital now.