How Laurence Fishburne Once Saved Emilio Estevez's Life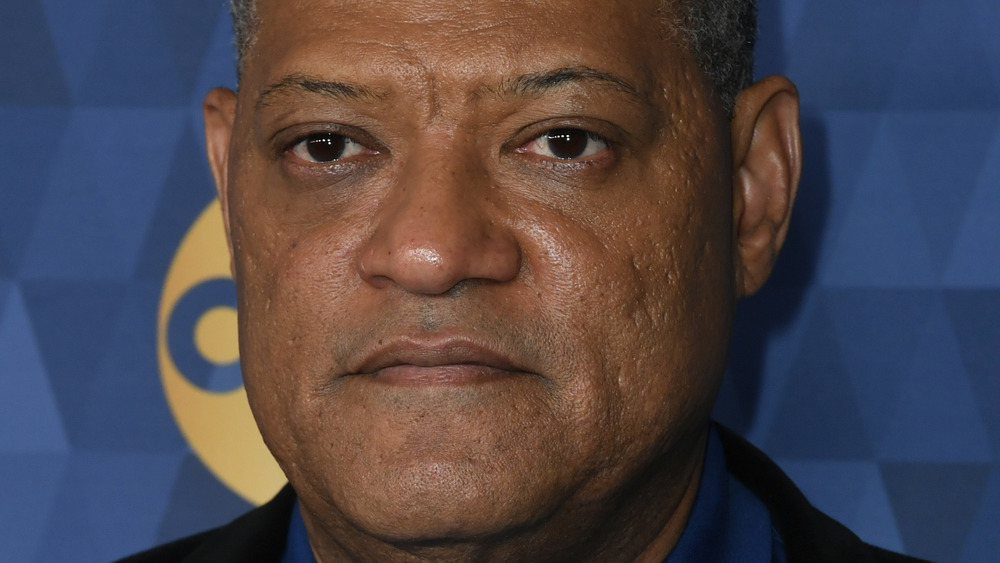 Frazer Harrison/Getty Images
Martin Sheen was "astonished" to find that Laurence Fishburne had saved Emilio Estevez's life during the filming of Apocalypse Now. In 2012, the actor spoke to the Hudson Union Society alongside his son Estevez, and described how the dramatic incident happened on the "first day" they arrived in the Philippines in 1976. "He never mentioned it, and nor did Laurence," Sheen exclaimed. "And I've been friends with him and his family since he was 13 years old. And this knowledge had never, ever been known to us."
"But he pulled him out from drowning, at a lake in Caliraya," the actor revealed, joking: "And I need to thank Laurence for that, because it was a very good thing to do, and it proved very profitable as well."
Sheen told Access Hollywood (via Digital Spy) that he only heard about the near-death experience while working on a book with Estevez years later. "We didn't have a clue that that had happened. I wanna call Laurence and thank him... I would have gone up and hugged and kissed him and thanked him [on the set] but I didn't have a clue," he recalled.
As Sky History reported, Fishburne lied about his age to secure his role in Apocalypse Now: the actor was only 14 when Francis Ford Coppola cast him as the soldier "Mr. Clean." "It was the beginning of my understanding of cinema, it was the beginning of my understanding of the world," Fishburne later said.
The set of 'Apocalypse Now' was infamously chaotic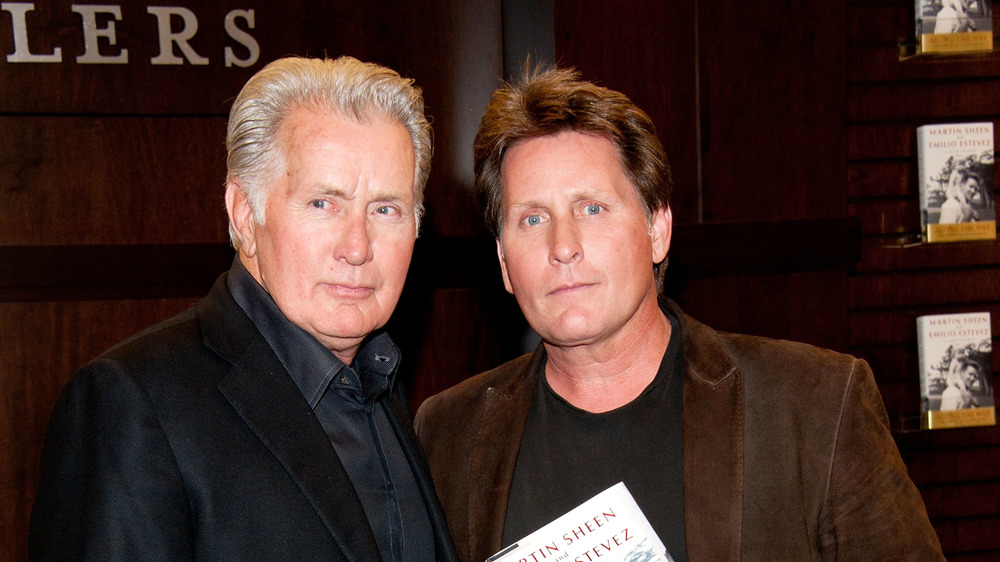 Amanda Edwards/Getty Images
As Variety reported, Martin Sheen also faced his own near-death experience on the set of Apocalypse Now when he suffered a heart attack after a year of difficult shooting in the jungle. At the time, he told the film's producers and insurance companies that it was only a "heat stroke." The actor later admitted that the medical emergency was probably caused by stress. That was far from the only difficulty that Apocalypse Now faced.
Per The Independent, director Francis Ford Coppola told the press at Cannes that his film wasn't just "about Vietnam" — it actually was Vietnam. The production was hit by a typhoon at one point, the cast and crew were constantly ill, and the president of the Philippines, who had lent them actual helicopters, repossessed them in order to fight anti-government rebels. Marlon Brando insisted on being shot in darkness to hide his weight gain and clashed with Dennis Hopper, who was constantly being supplied with cocaine by production.
Perhaps most shockingly, props workers reportedly found real dead bodies to use in the film and later discovered they had bought them from a grave-robber. The crew was questioned by police, who confiscated their passports, and the corpses had to be removed by soldiers, per The Independent.
And Sheen wasn't alone in his medical emergency: Coppola, who was risking millions of his own money, had an epileptic seizure. The result, however, earned eight Academy Award nominations, introduced the world to Laurence Fishburne, and is widely regarded as a masterpiece.