Here's How Much Emilio Estevez Is Really Worth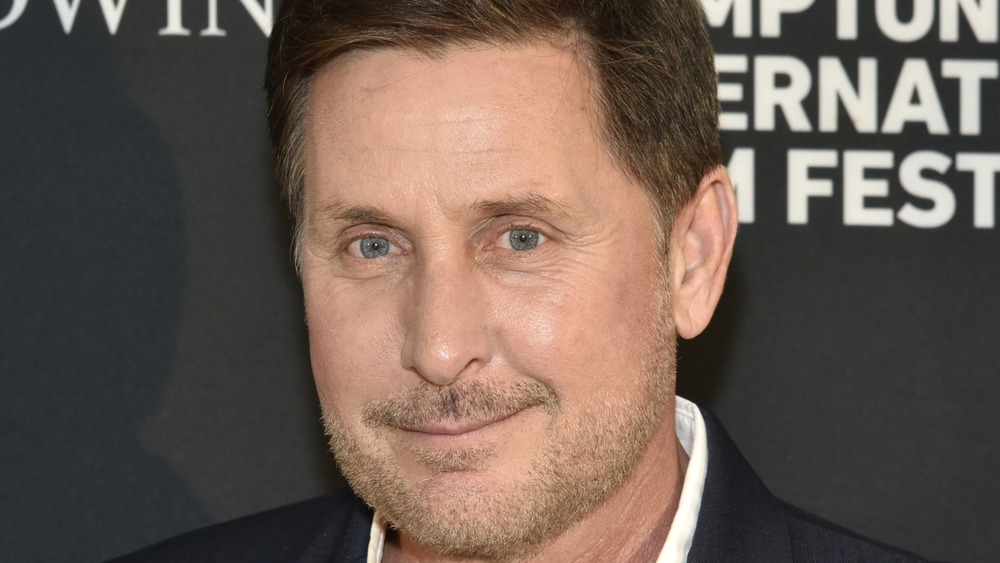 Eugene Gologursky/Getty Images
Emilio Estevez is a legendary actor and director, but "Don't You Forget About" his impressive net worth!
Born in New York City to acting great Martin Sheen and Janet Sheen (yes, one of his four siblings is Charlie Sheen; with "Sheen" being their stage name), per IMDb, Estevez will arguably always be linked to his '80s Brat Pack days. Not that that's a bad thing! He first made a splash in director Paul Verhoeven's zany 1984 film, Repo Man, which wasn't a Brat Pack joint, but it got him noticed. He then made an even bigger splash as jock Andrew Clark in John Hughes' high school classic, The Breakfast Club.
That same year, Estevez worked with Hughes on another Brat Pack film, 1985's St. Elmo's Fire (you know, from the Bowling For Soup song). That said, he arguably saw his second most iconic role in 1992's The Mighty Ducks. Starring as lawyer-turned-coach Gordon Bombay, Estevez and the hockey family flick skated to box-office success. The original movie grossed $50 million worldwide, per Box Office Mojo, and it scored a hat trick with two sequels. Now, Estevez is getting back on the ice once again! 
The Mighty Ducks: Game Changers begins streaming on March 26, 2021 on Disney+, with the actor reprising his leading role. Much like Netflix's Cobra Kai, Disney is cashing in on our '80s nostalgia, and Estevez is cashing in too. Here's the actor's net worth today.  
Emilio Estevez is one of the Brat Pack's wealthier stars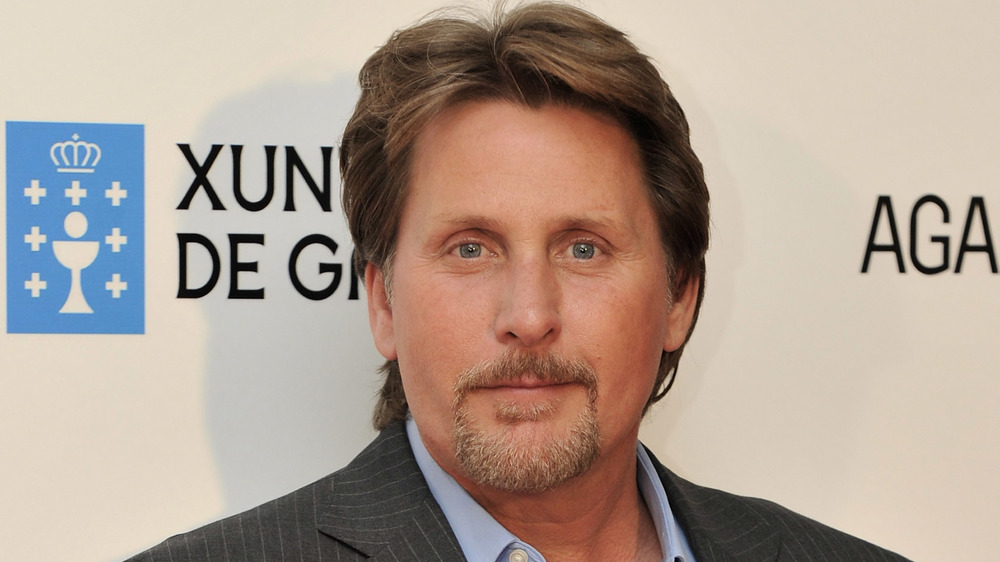 Carlos Alvarez/Getty Images
So how much is Emilio Estevez worth? According to Celebrity Net Worth, that would be an impressive $18 million to date. Figures, since, per the outlet, The Mighty Ducks franchise was "one of Disney's most successful franchises at the time." Estevez has Molly Ringwald beat, who has a $11 million net worth to her name, per Celebrity Net Worth, but trails the great Rob Lowe, who is worth $100 million. 
Real-estate wise, the star sold his stunning Malibu, Calif. estate in 2016 for $6.35 million. The Mediterranean-style property, per Los Angeles Times, includes a vineyard as well as "four bedrooms and five bathrooms... within 3,731 square feet of living space," with an additional "detached guesthouse with a wine-tasting room." Snazzy! According to Mansion Global, Estevez "tripled his money," as he bought the home for $2.2 million in 2000. According to Ultimate Classic Rock, he is longtime pals with another high-roller, Jon Bon Jovi, who even wrote the theme song for Estevez's film, Young Guns II.
Estevez may be a success, who is reemerging in 2021 with The Mighty Ducks: Game Changers. Yet, he thinks he may always be known for the Brat Pack. "That [term] will be on my tombstone," he told The Guardian in 2020. "It's annoying because Brad Pitt, George Clooney and Matt Damon have worked together more than any of us have. We just made two movies and somehow it morphed into something else."