Why Demi Moore And Emilio Estevez Broke Off Their Engagement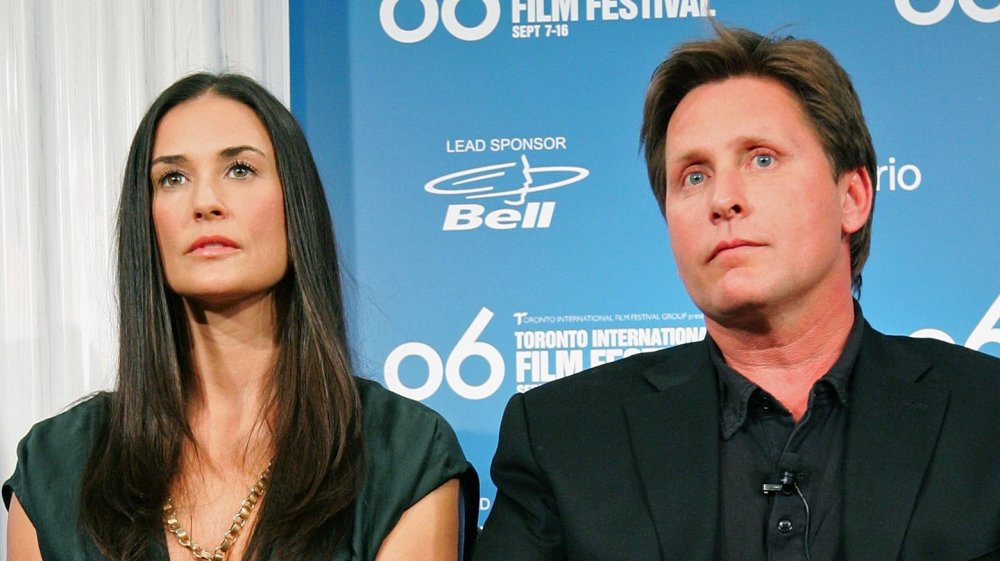 Evan Agostini/Getty Images
We may receive a commission on purchases made from links.
Before Demi Moore and Ashton Kutcher were a thing, and before Demi Moore and Bruce Willis were a thing, Moore was involved in another high-profile romance. Moore met actor/director Emilio Estevez on the set of the 1985 film St. Elmo's Fire. At the time of their coupling, Estevez was a massive star, after having starred in the huge hit, The Breakfast Club. Moore's star was on the rise after her starring turns on the daytime soap opera General Hospital and feature films, Parasite and Blame It on Rio. 
In Moore's memoir Inside Out (per Entertainment Tonight), she revealed that Estevez was not her first hook-up on the St. Elmo's Fire set. She had a one night stand with co-star Rob Lowe before meeting her future fiancé. Moore and Estevez didn't get serious until the Striptease actress stopped drinking. Six months after Moore was sober, she and Estevez became engaged, in part, because she thought his family (his father is actor Martin Sheen) was "a good influence" on her.
Moore explained to Howard Stern in October 2019 just how much she was grateful to Estevez's family, saying, "The whole thing like was definitely like intoxicating, because it was seeing something that was very clearly different than what I had. And seeing how they were these formidable figures, you know, parental figures, and that they had influence and guidance... I just really appreciated how they were." 
Did Moore love Estevez's family more than she loved him? There's more to explore regarding why things fell apart.
Infidelity played into Demi Moore and Emilio Estevez not making it to the altar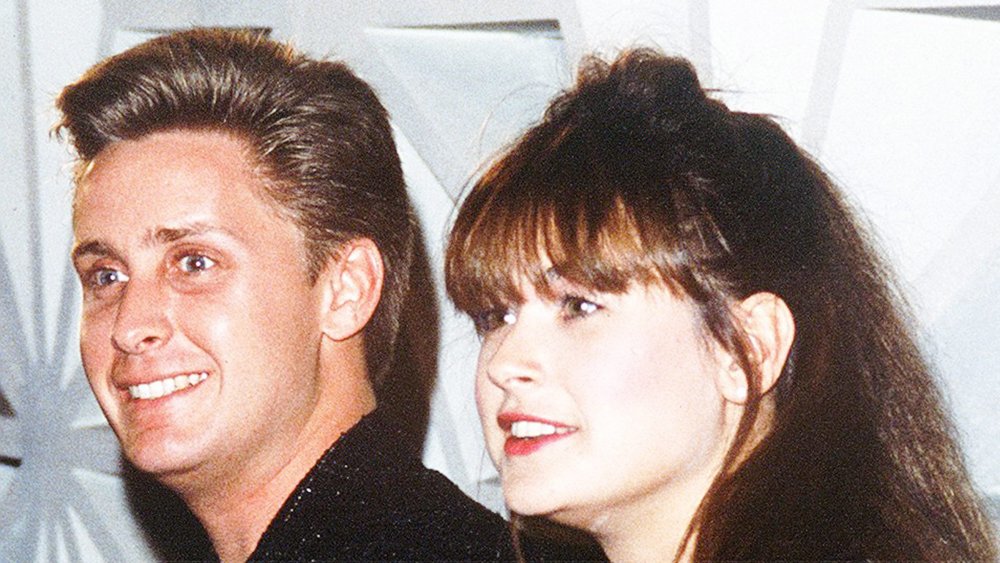 Kypros/Getty Images
With a wedding date set for December 1986, Demi Moore and Emilio Estevez looked as if all was good-to-go. However, in Inside Out (per Vulture), the G.I. Jane actress disclosed that a friend told her they saw Estevez out with someone else, just after the couple sent out their wedding invitations. Moore confronted him, and Estevez denied it.
Moore claimed that a few months prior, Estevez slept with an ex-girlfriend during a two-week breakup. He only admitted to the affair when he found out his ex was pregnant. So needless to say, Moore had a hard time trusting him. At that point, she brought Estevez in to see her therapist and recalled, "When he revealed his priorities in that session — you'll be shocked to hear — I was pretty low on the list. I postponed the wedding indefinitely."
Despite all their issues and the broken engagement, Moore and Estevez remained friends. According to Entertainment Tonight, in the year following their split, Moore joined Estevez at the premiere of his 1987 film Stakeout, where she met her future husband, Bruce Willis. In her book, she recalled Estevez telling her of Willis, "He's all over you, like a cheap suit in the rain." In 2006, Moore went on to star in Estevez's film Bobby, portraying an alcoholic singer whose career was failing.
We're glad to see that unlike Moore's post-marriage relationship with Ashton Kutcher, she and Estevez were able to remain close.