Stars Who Can't Stand The Grammys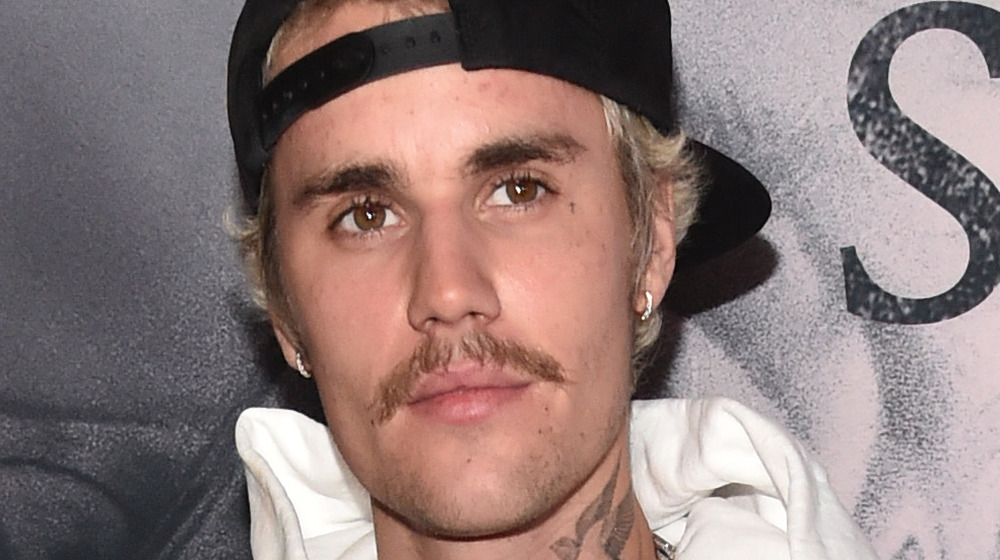 Alberto E. Rodriguez/Getty Images
Every year, the Grammy Awards become a huge discussion point for several reasons. The prestigious award show hands out many trophies to musicians of all genres and allows a number of stars to perform on their stage. While it all sounds fair and positive, that's not always the case. Lots of artists over the years have called out the Grammys and expressed their own personal frustration with them.
Most recently, superstar The Weeknd slammed the Recording Academy after he was completely snubbed during their 2021 nominations list, despite releasing a chart-topping album and a record-breaking single. In a statement sent to The New York Times in March 2021, he announced he was boycotting them for good "because of the secret committees."
Another high-profile singer who decided to not show up at this year's ceremony was Justin Bieber, per Hollywood Life. Even though the "Baby" hitmaker scored himself three nominations, and even went on to win his second Grammy, he wasn't pleased with his music being listed in the pop categories and not the R&B ones. "I grew up admiring R&B music," he said in an Instagram post. "and wished to make a project that would embody that sound. For this not to be put into that category feels weird, considering from the chords to the melodies to the vocal style, all the way down to the hip-hop drums that were chosen, it is undeniably, unmistakably an R&B album!"
Ariana Grande's disagreement with the Grammys stopped her from attending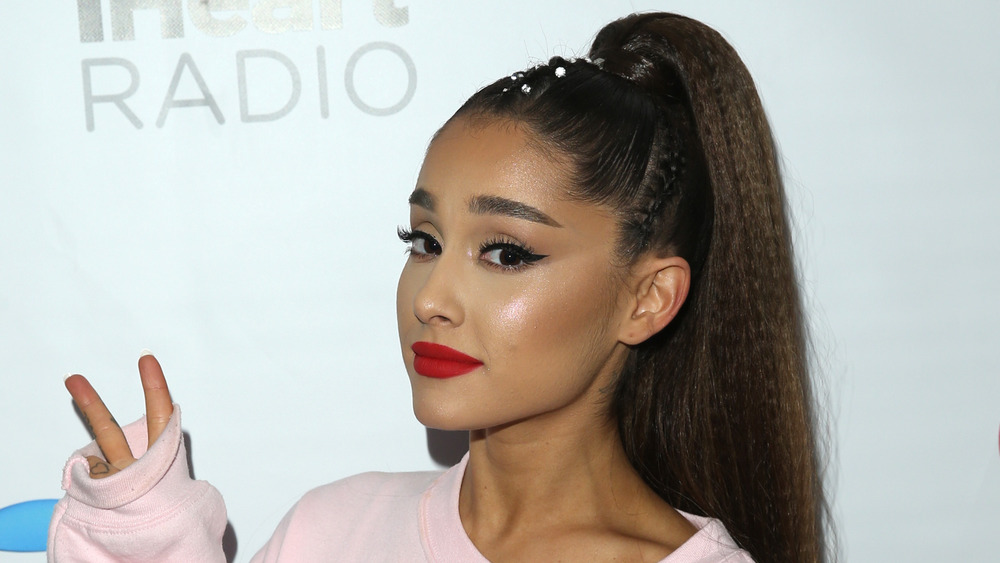 Jesse Grant/Getty Images
In 2019, Ariana Grande decided not to turn up to the Grammy Awards after she had a disagreement with the Grammy producers over what songs she should perform on the night, per Hollywood Life. The powerhouse vocalist ended up winning her first-ever award that year and admitted she wished things had worked out differently. "I know I'm not there tonight (trust, I tried and still truly wished it had worked out tbh) and I know I said I try not to put too much weight into these things .... but f**k ....... this is wild and beautiful. Thank you so much," she tweeted. 
Rapper Kanye West has won an astonishing 22 Grammys and has been nominated a total of 70 times. But it seems he doesn't care in the slightest about their awards anymore. According to Hollywood Life, the "Through The Wire" hitmaker hasn't attended one of their ceremonies since 2015. After Beyoncé lost out to Album of the Year to Beck that same year, West gave Beck and the Recording Academy a piece of his mind, saying that if the Grammys want artists to keep returning, they need to "stop playing" with them, adding that Beck "needs to respect artistry" and "should have given his award to Beyonce."
In September 2020, West uploaded a video to Twitter of him urinating on one of his trophies. The clip speaks for itself really, doesn't it?