The Interview That Left Dolly Parton In Tears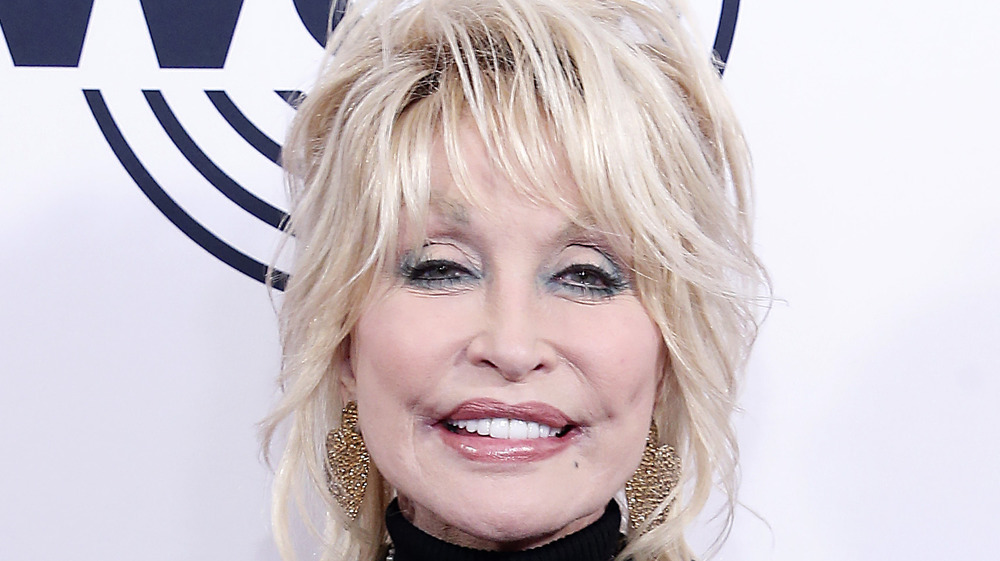 John Lamparski/Getty Images
No matter how successful, rich, or glamorous Dolly Parton gets, the multi-hyphenate music icon continues to be beloved for remaining down to earth. Parton's candid humor and commitment to helping others is most likely a result of her upbringing, when all she and her family members seemed to have was one another. Parton was born in rural Appalachia in the '40s as one of 12 children. Her parents, Avie Lee Owens and Robert Parton, struggled to support the family financially, but there was no shortage of music in Parton's childhood.
According to Wide Open Country, Parton's first song was "Little Tiny Tasseltop," which she wrote about her handmade corncob doll. As per Biography, Parton's mother sang and played the guitar, and the whole family was musically inclined. Parton cut her teeth performing in her local church. Eventually, Parton wrote her sweet 1968 hit, "Coat of Many Colors" about the love and generosity her mother gave her, despite the family's financial hardships. The song remains Parton's favorite she has ever written.
Though both of Parton's parents have since died, they have left an eternal impact on Parton and her music.
Dolly Parton cried over her late parents on 60 Minutes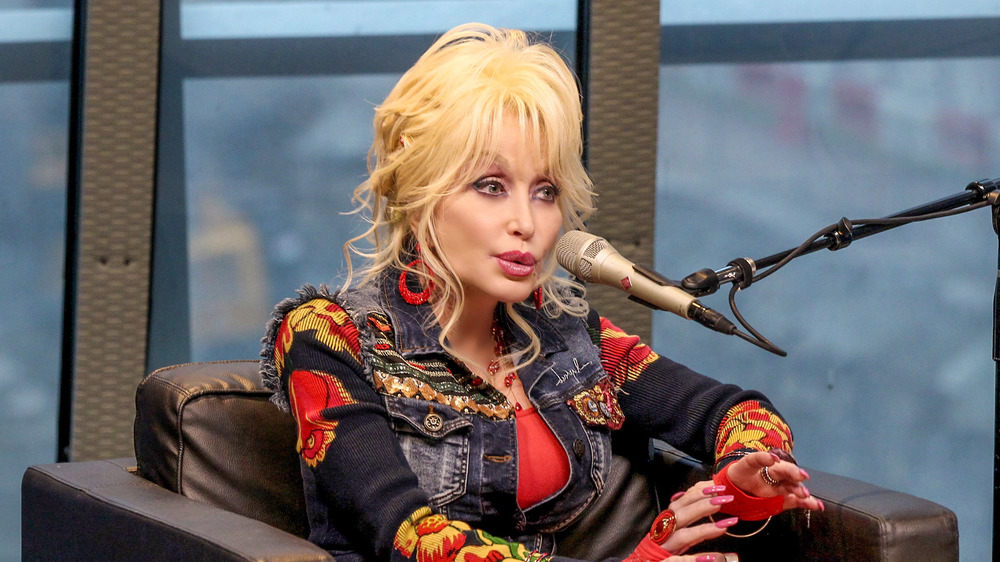 Terry Wyatt/Getty Images
During a 2009 interview on 60 Minutes, host Morley Safer surprised Dolly Parton with an old clip from the singer's television show, Dolly. The clip showed Parton singing harmonies and line-dancing with her parents. "Oh my gosh, where'd you find that?!" Parton responded in surprise between squeals and giggles.
The clip ended with the group singing "The Sweet By and By," a hymn about a family reunion in heaven. Parton had frequently sung the hymn as a child at the church where her grandfather was preacher. The song played over old photographs of Parton with her family. By the time the clip ended, Parton's eyes were full of bittersweet tears. "Well now, what am I gonna do now? You can't get me back in line here," she said. "That's very touching to me, 'cause Mama and Daddy are both gone now. I haven't seen that in so long. You just pulled at my heart there."
Safar tried to comfort Parton by offering her a drink. "Yes, whiskey!" Parton joked as she wiped her tears. "Yeah, some moonshine would be nice about now!"