JLo's Home Was The Target Of Multiple 911 Calls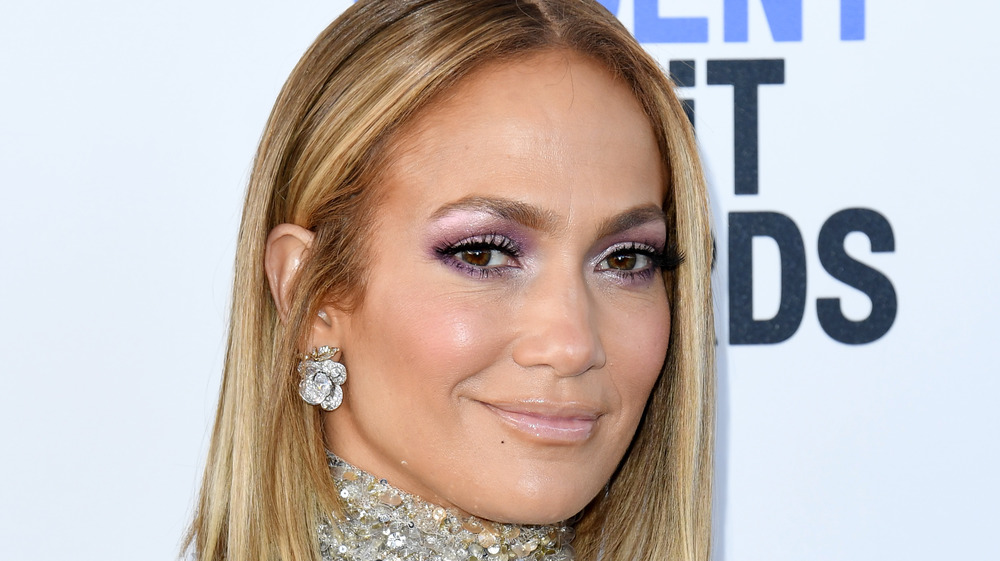 Jon Kopaloff/Getty Images
Jennifer Lopez has been the target of ongoing harassment since she performed at Joe Biden's presidential inauguration, as the police have reportedly been flooded with fake 911 calls.
Per TMZ, the Los Angeles Police Department have received "at least 15 calls" about the pop star's Bel Air home. The reasons for calling have varied, according to TMZ's law enforcement sources: complaints ranged from "loud music and people fighting" to "a man and woman arguing," but police couldn't find any evidence of disturbances at Lopez's house.
Since the complaints all turned out to be fake, the LAPD will be investigating this abuse of the emergency system. The calls reportedly started "shortly" after her appearance at Inauguration Day, which means the culprits may have been politically motivated. Lopez sang a medley of "This Is Your Land" and "America the Beautiful" for Biden's inaugural ceremony in January 2021, celebrating the new administration.
Lopez was also praised at the time for reflecting her heritage. During her performance, she delivered a sentence in Spanish which translated to, "One nation under God, indivisible, with liberty and justice for all."
JLo recently made headlines for another reason, too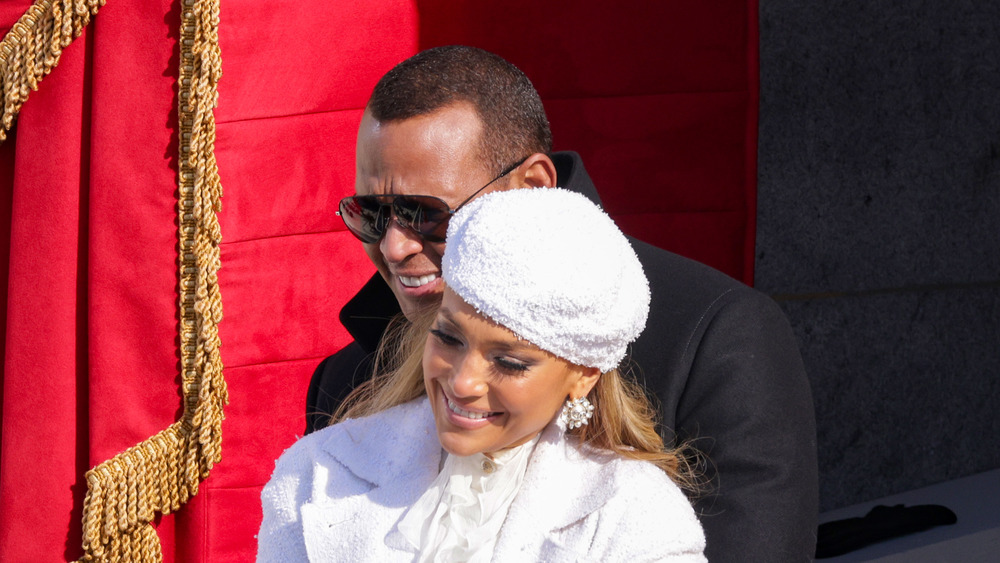 Alex Wong/Getty Images
Whether Jennifer Lopez's house has been deliberately targeted for political reasons or not, the star won't be disturbed by these fake calls anyway, since she isn't home right now.
Lopez is currently shooting a film in the Dominican Republic, according to Harpers' Bazaar. The project is called Shotgun Wedding and will also star Lenny Kravitz and Josh Duhamel. Her fiance, former baseball star Alex Rodriguez, appears to be in Miami: He recently posted a luxurious Instagram of himself on a yacht in front of a city skyline.
The couple has had a rocky few days, as TMZ published on March 12, 2021, that they had broken up and called off their wedding. Rumors had been circling for a while about Rodriguez and Southern Charm star Madison LeCroy, so some pointed to that alleged infidelity as a possible reason for the split.
Lopez and Rodriguez, who have been together since 2017, denied the story via a statement obtained by People the following day. "All the reports are inaccurate," the celebrity couple insisted, but admitted that they are "working through some things."