Riz Ahmed And Steven Yeun Just Made Oscars History. Here's How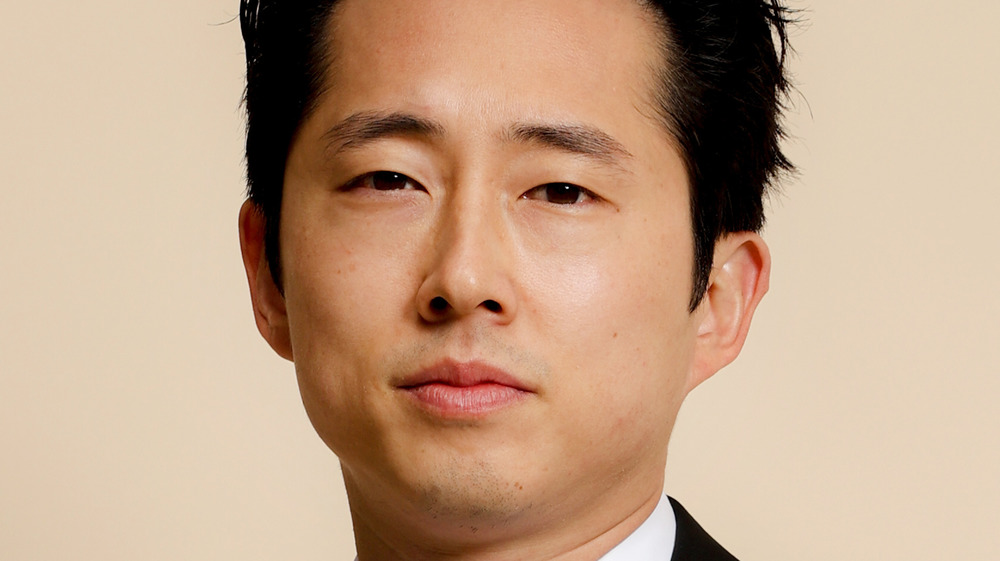 Rich Fury/Getty Images
The 2021 Academy Award nominations have been announced, and Best Actor nominees Steven Yeun and Riz Ahmed have just made history.
Yeun became the first Asian American actor ever nominated for the Best Actor Academy Award with his performance in Minari, a film about a Korean family moving to Arkansas and starting a farm in the 1980s. The Walking Dead star told The Hollywood Reporter that the film was "a truthful rending and honest rendering of people, of humans, that also resonated to me in a way that I could identify culturally." His co-star Youn Yuh-jung also received a nomination, becoming the first Korean actor to ever appear in any category, per Variety. She told Good Morning America she was "humbled by the honor."
In a 2020 interview with Variety, Yeun spoke about the likelihood that he would be the first Asian American actor ever nominated in the category, revealing that he found it "hard" to reckon with. "As great as it would be to set a precedent or be part of a moment that breaks through a ceiling, I personally don't want to be ensnared by that moment, either," the actor confessed. "The truth that I'm trying to understand for myself is who I am, individually."
"But it would be awesome, and I hope that we can have many more of those and that it won't be an issue moving forward," Yeun added.
This year's Oscars has broken records for diversity
Andreas Rentz/Getty Images
Riz Ahmed, who has been vocal about the stereotypical roles he has been offered in Hollywood, was also among the record-breaking nine actors of color nominated, per Variety.
With the film Sound of Metal, in which he plays a heavy metal drummer with hearing loss, Ahmed became the first person of Pakistani descent ever in the running for an acting Oscar as well as the first Muslim in the Lead Actor category, according to The Hollywood Reporter.
Speaking to Deadline about his historic nomination, Ahmed said that he embraced the recognition. "Whether they see me as the first British Pakistani, or the first guy from Wembley, you know, there's so many ways to view it," Ahmed continued. "But as long as it feels like an opportunity for more people than ever before to really connect and feel included in this moment, that's a blessing."
The diversity extended beyond the acting nods, as well. As Variety reported, Chloe Zhao is the first woman of color to ever be nominated for Best Director, thanks to her acclaimed film Nomadland. And since Emerald Fennell is also a nominee for the revenge thriller Promising Young Woman, two female directors are included in the Oscars race for the first time.
This diversity may come as a welcome surprise for those behind the #OscarsSoWhite protests, which began after the all-white acting nominations of 2015 and 2016.