Comedian Don Rickles' Widow Dies On Their Wedding Anniversary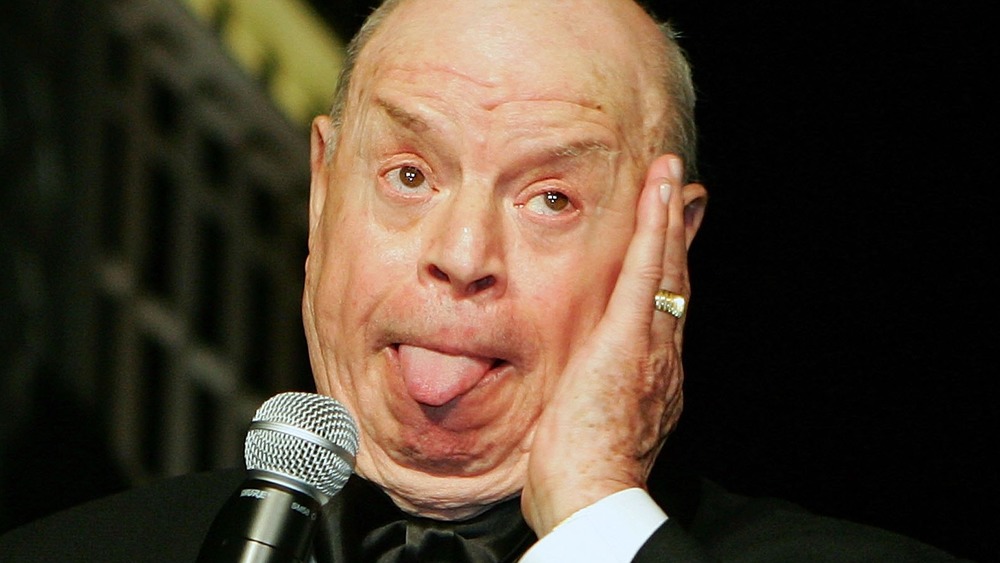 Ethan Miller/Getty Images
Fans of the celebrated comedian Don Rickles are probably familiar with his widow, Barbara. The two had been married for 52 years before Don died in April 2017 from kidney failure, just short of his 91st birthday (per The New York Times). Though Don was known for his acrimonious tongue and downright mean sense of humor, he was obviously well-loved and admired by Barbara. Though she had been sick with non-Hodgkin's lymphoma for some years, she was admitted to the hospital last week, as reported by TMZ. Don's loving widow held out as long as she possibly could, but died on Sunday, March 14, 2021, on what would have been her and Don's 56th wedding anniversary.
Barbara Rickles, whose maiden name was Sklar, died in her home in Century City, Calif., at age 84. According to ABC News, the Rickles married in 1965, when Don was nearing 40 years old and had been looking for a partner for some time. The pair had two children, Mindy Rickles, an actor and comedian, and the producer Larry Rickles, who sadly died in 2011 at age 41. Despite all Don's "take my wife" jokes, where he painted her in an unflattering light, the couple had a reputation in Hollywood as being loving and supportive. 
Keep scrolling to learn more about their seemingly unconventional Hollywood relationship.
Barbara Rickles was a really good sport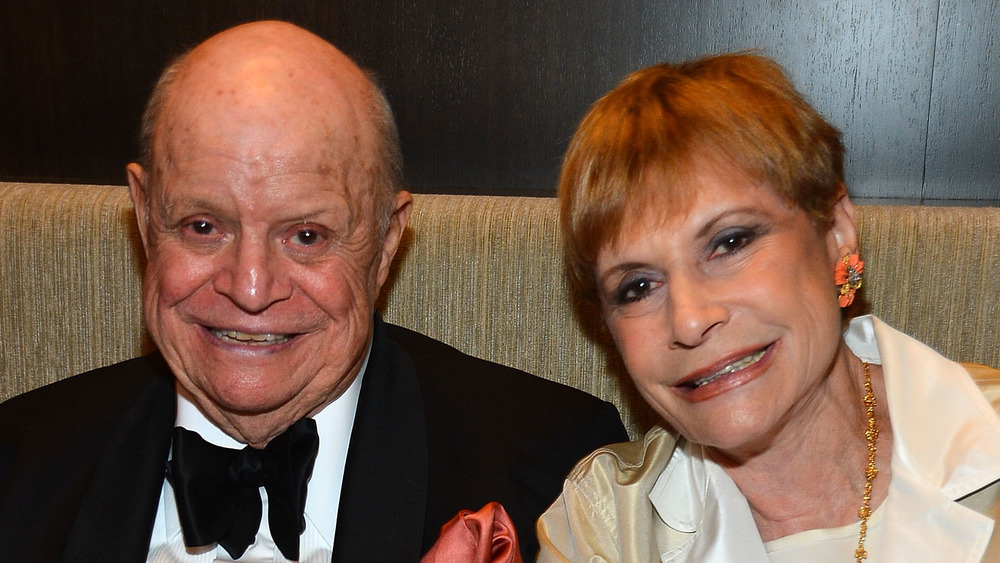 Frazer Harrison/Getty Images
According to The Hollywood Reporter, Don Rickles met when his future wife, Barbara Sklar — originally from Philadelphia, Penn. — worked as a secretary for Don's agent. Barbara was always supportive of Don's career and, in Don's words, "didn't blink" when he "made up all kinds of crazy nonsense" about their relationship. In his memoir, Don called Barbara "the world's best sport" because she was often the butt of his many jokes.
The acidic comic never pulled any punches, making controversial, transgressive jokes and taking potshots at everyone from celebrities, like Frank Sinatra, to average people in his audience, making fun of their appearance, occupation, ethnicity, religion, sexual orientation — all the topics we are told to stay away from in polite conversation (per The New York Times). He was the king of mean-spirited humor, and his wife bore the brunt of it. Yet she knew it was all part of his act.
Don and Barbara were basically partners in Hollywood, according to TMZ, with a reputation as a much loved and looked up to Hollywood couple. Barbara appeared alongside Don in documentaries and interviews, and served as an executive producer on his television special, Don Rickles Live in Concert. She also helped produce, along with their son Larry Rickles, the documentary about Don's life, Mr. Warmth: The Don Rickles Project in 2007. Together until the end, she has now joined him once again, and on their wedding anniversary.